EEVF Phase III: Expand the Network
EXPECT AN EXCITING ANNOUNCE FROM NACCE -- COMING SOON!
True to our mission, vision, and culture, NACCE and the EEVF Steering Committee are exploring ways to innovate Phase III of the EEVF Pilot. The interest in Phase III has been overwhelming and has presented a tremendous opportunity to innovate our current model. There is great potential to allow a significantly larger number of colleges and subsequently entrepreneurs to benefit from EEVF's proven ability to remove barriers to funding, supporting entrepreneurs with the education, means and mentorship to be successful. We are committed to continuing our work with EEVF and are both excited to develop a revised EEVF timeline and to share details via email and online at
www.nacce.com/EEVFPhaseIII
in June 2021.
We look forward to connecting soon!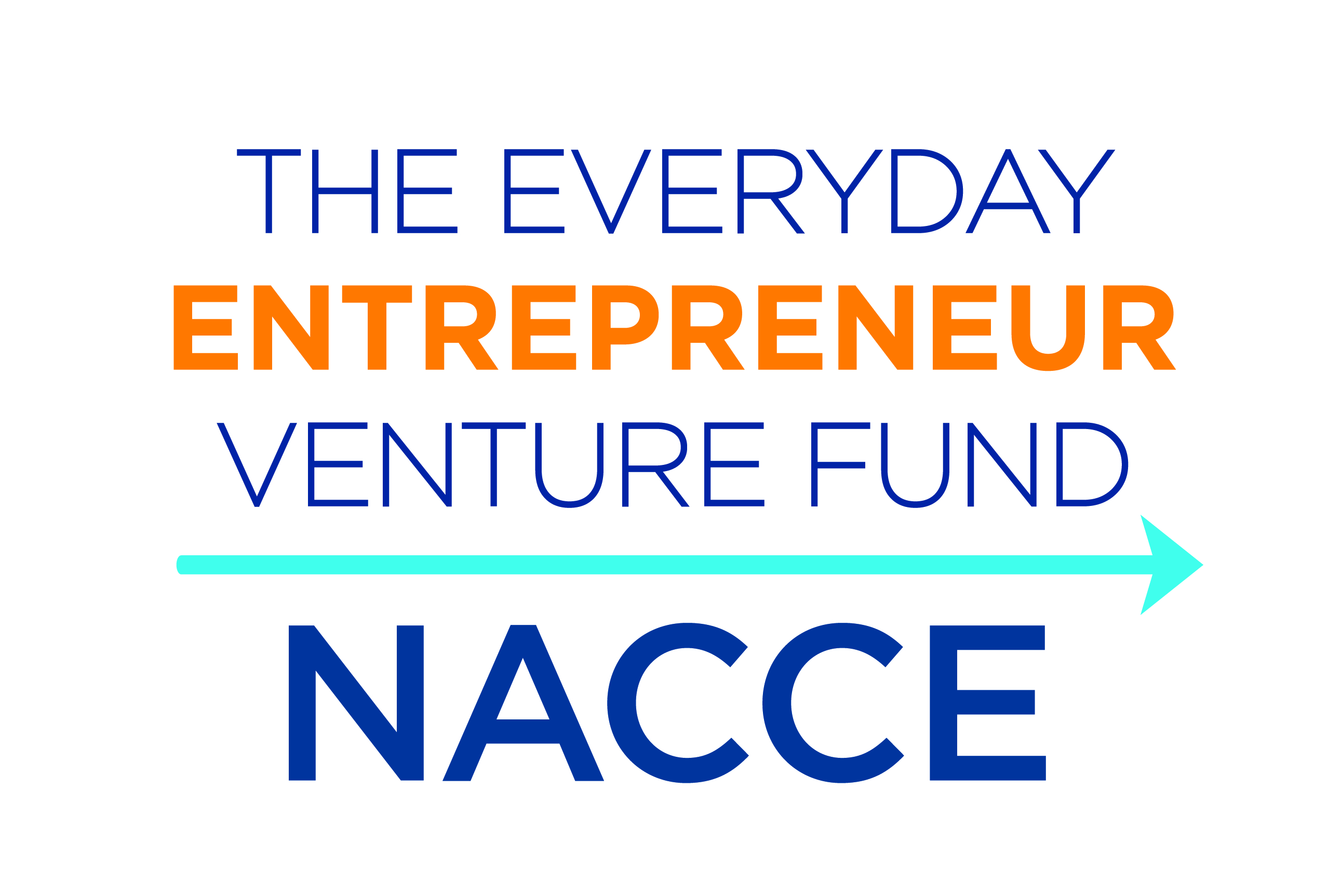 The National Association for Community College Entrepreneurship (NACCE), a 501(c)(3) nonprofit association, is excited to support NACCE member community colleges, Historically Black Colleges and Universities (HBCUs), and Minority-Serving Institutions (MSIs) through our Everyday Entrepreneur Venture Fund (EEVF) program. Participants are committed to fostering entrepreneurship in both their college and their community with an eye towards innovation, diversity, inclusion and local economic growth.
The goal of EEVF Phase III is to help cultivate entrepreneurial mindset, provide scalable resources, strategies and tools, and build a sense of community in colleges who are dedicated to empowering future entrepreneurs with the financial management skills and tools required for long-term business success. EEVF objectives include:
Giving students access to grants/loans for business seed funding not available elsewhere and help them obtain skills required to be a successful business owner.


Creating a collaborative learning environment and system of support for a cohort of aspiring entrepreneurs within the community college network.


Building scalable, profitable and highly visible businesses

that engage a diverse student community through existing curriculum resulting in an expanded local ecosystem and an increase in available employment.
Questions? Please reach out to NACCE Vice President Anne Strickland for more information.
---
Click below for more information about traditional EEVF cohorts.