Everday Entrepreneur Venture
Fund for Investors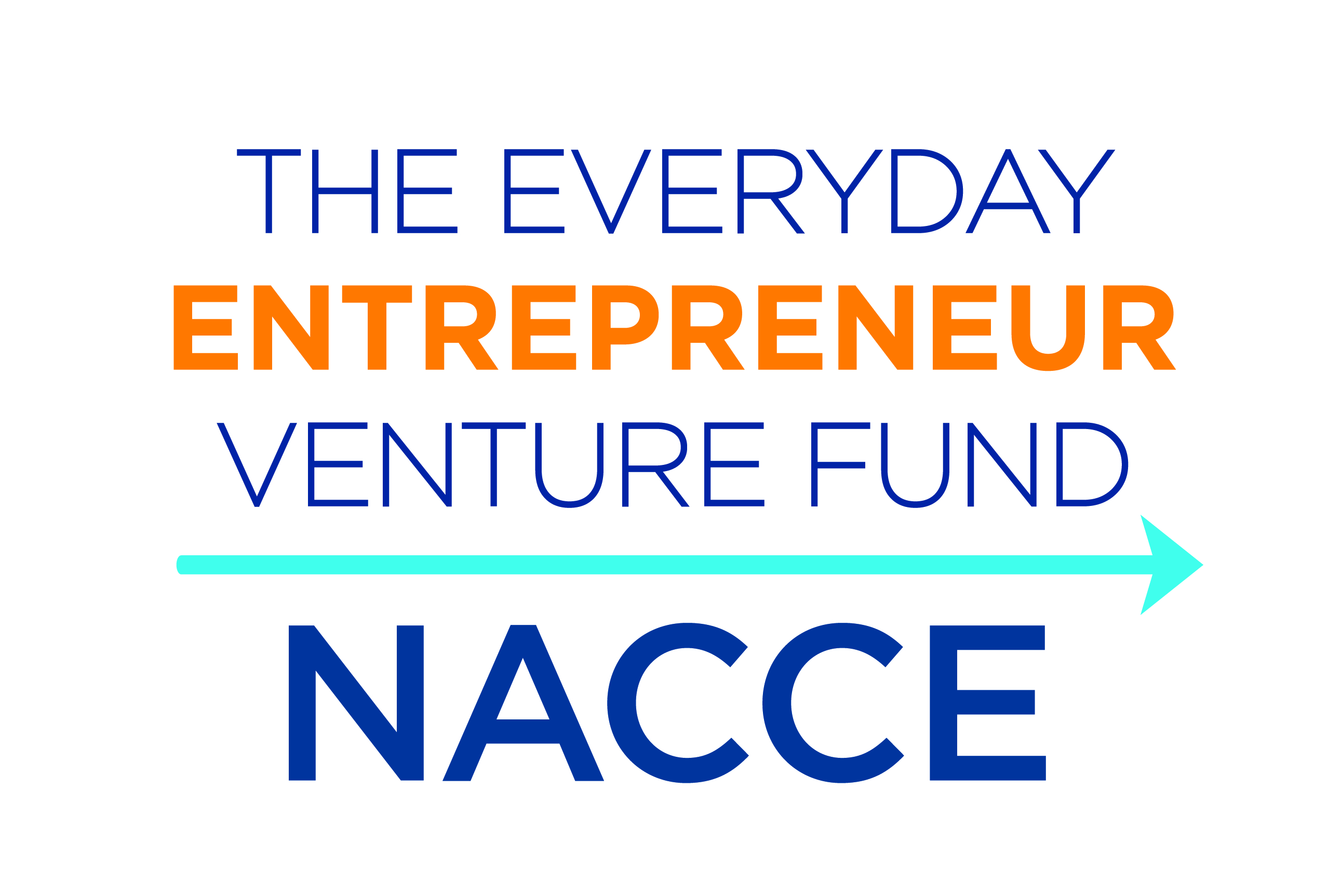 NACCE is in search of investors to participate in Everday Entrepreneur Venture Fund. Our goal is to raise more than $10 million dollars from foundations, private philanthropists, and corporate social responsibility programs to provide matching funds to approved EEVF Phase II colleges that secure local matches. To date, NACCE has made significant progress on our funding goals, hosted a variety of webinars to educate our membership and onboard our Phase II college participants, developed digital badging opportunities for program officers, and implemented an online platform designed to connect colleges and communties and capture program metrics.
We are always exploring ways in which we might work with others to ensure our continued growth, and are planning to launch EEVF Phase III in the year to come. In March of 2020, our team hosted an information webinar. Click the links below for a brief program overview. We look forward to hearing from you!


VIEW INFORMATIONAL WEBINAR RECORDING
VIEW INFORMATIONAL WEBINAR SLIDES
---
Contact Dr. Rebecca Corbin, President & CEO at NACCE,
corbin@nacce.com
,
to schedule a one-on-one meeting to discuss next steps.
---
EEVF Phase I Impact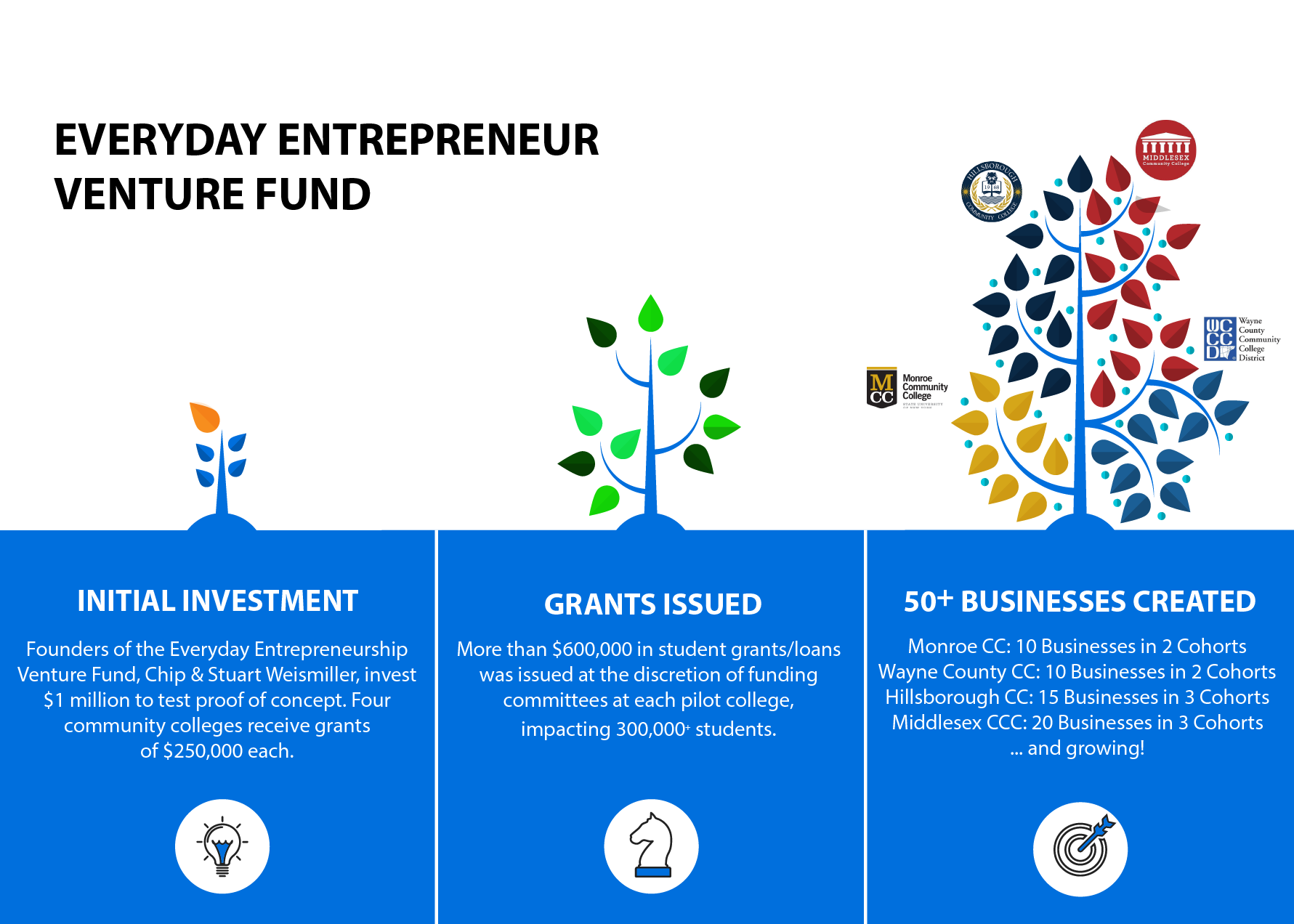 Click here to learn more about EEVF Phase I
COMING SOON | EXPLORE EEVF PHASE ONE BUSINESSES
---
Everyday Entrepreneur Venture Fund Participants