Everday Entrepreneur Venture
Fund Phase II – Investors
NACCE is in search of investors to participate in Everday Entrepreneur Venture Fund Phase II.
Learn more about the Phase I of the EEVF Pilot Program here.
Our goal is to raise $1 million dollars from foundations, private philanthropists, and corporate social responsibility programs to provide matching funds to approved EEVF Phase II colleges that secure local matches.


TIMELINE
SPRING 2020

SUMMER 2020

FALL 2020 - WINTER 2021

Confirm $100K
Complete web page
Issue press release
Host webinars
Confirm badging options
Complete sub-grant awards
Submit proposals to pacesetter prospects

Onboard Phase II colleges
Launch Startup Space platform
Secure $300K in additional funds
Cultivate additional prospects

Report on metrics for Phase I & II
Secure additional $600K+ for Phase II
Launch community of practice calls
Launch podcast
Highlight results in annual report


VIEW INFORMATIONAL WEBINAR RECORDING
VIEW INFORMATIONAL WEBINAR SLIDES
COMING SOON | EXPLORE EEVF PHASE ONE BUSINESSES
---
Contact Dr. Rebecca Corbin, President & CEO at NACCE,
corbin@nacce.com
,
to schedule a one-on-one meeting to discuss next steps.
---
EEVF Phase I Impact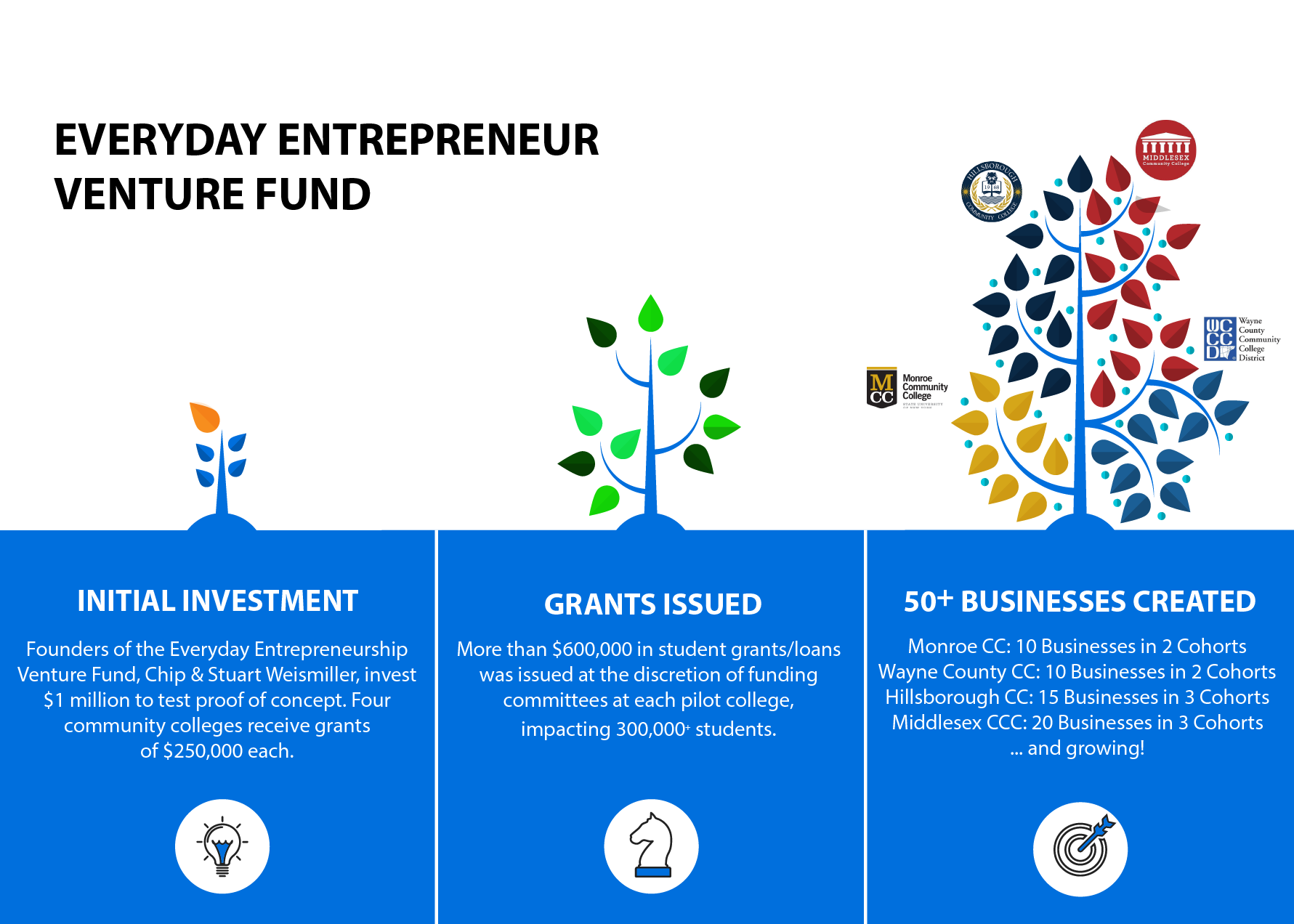 ---
EEVF Phase I & II Colleges