IMPORTANT: Please do not book any roundtrip tickets to India until you have heard from NACCE and Manodharma with detailed instructions on booking tickets (do's and dont's), arrival & departure airports, travel insurance and other related matters.
NACCE is pleased to offer 8 travel scholarships valued at $8,000+ each for the summer of 2019 for NACCE leaders. Additional travel scholarships will also be announced and offered for the winter of 2019 and for 2020.
NACCE's Global Entrepreneurship expansion is made possible through financial support from Manodharma Inc., a nonprofit organization focused on cultivating and promoting robust and sustainable partnerships between higher education institutions in the United States and India.
Founded by Professor Emeritus Raj Rajagopal of the University of Iowa, Manodharma leverages many of the best practices developed while creating and leading the University of Iowa's award-winning faculty-led student abroad program (called India Winterium). Over the last 13 years, the program has taken over 1,400 students and educators to India from across the campus, winning the prestigious Andrew Heiskell Award in 2016 for excellence in international education. Learn more about Manodharma here: https://www.manodharma.org/about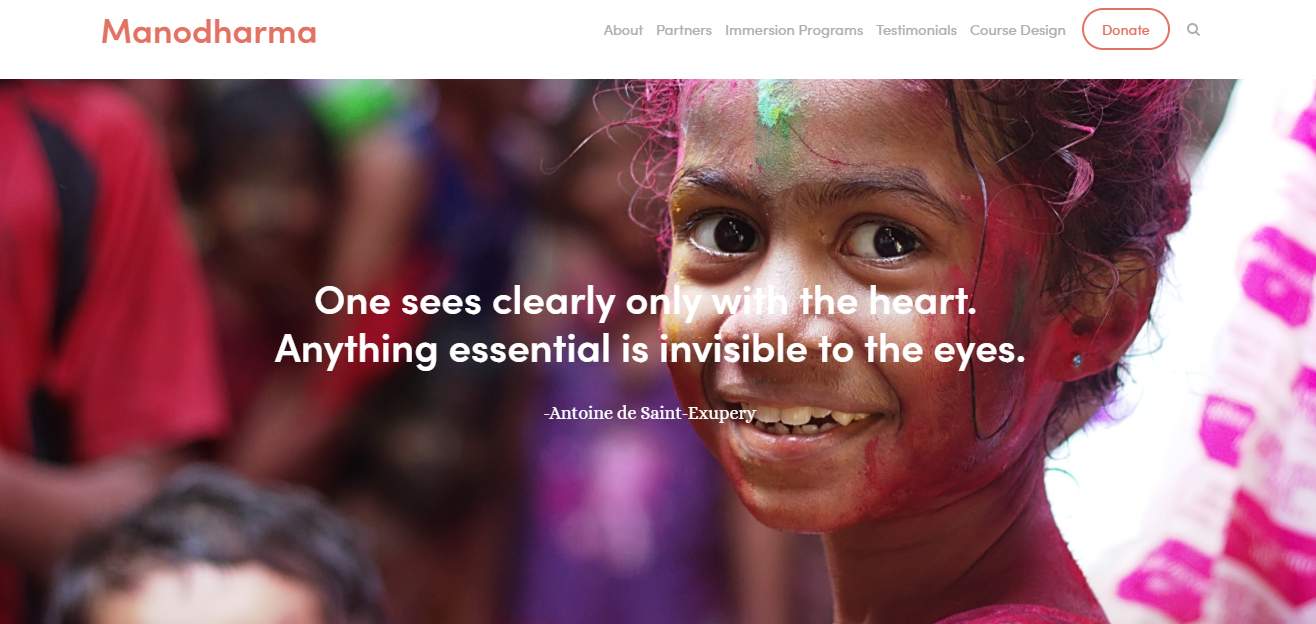 NACCE is partnering with Manodharma on four fully-funded immersion programs in June/July 2019 for leaders of community colleges in the U.S. to meet and connect with inspiring founders and visionaries of social and educational organizations across India. Through this program, you'll encounter the leaders of some of the very best nonprofits of India, including distinguished TED Talk speakers, a Gates Foundation award-winning healthcare program, and internationally-recognized social impact organizations in education, performing arts, microfinance, housing, and special needs. To learn more, please click here.
Who should apply?
You must be an active NACCE member to apply.
You must be a leader within your institution. We are looking for trustees, presidents, provosts, center directors, and deans to apply.
The travel grants are intended to promote US-India engagement. You must be passionate about exploring your own teaching, leadership, and research interests in a cross-cultural context driven by social responsibility.
What's included?
All expenses paid within India. Scholarship recipients must purchase a round-trip airline ticket to India. Recipients can self-fund this expense or receive support from their institutions.
The travel grant covers all expenses within India, including single occupancy lodging, meals, weekend tourism and economy air and road travel. Including all personnel costs and overhead recovery, the value of this grant is estimated to be between $8-10K/person.
An online orientation will be provided covering topics such as traveling in India, securing visas on arrival, instructions on packing and clothing, information on safety, security and healthcare issues, published literature on partner institutions, access to an extensive body of archival literature for effective future course planning, developing syllabi, itinerary construction, and more!
Interested in applying? Please complete the below form.
Applications will be accepted until March 20, 2019.