Back to Directory
Professional Bio
Nataliia Berezhna is NACCE's project manager of Operations. Born in Ukraine, Berezhna served the U.S. government abroad for over 20 years, including 18 years with the U.S. Agency for International Development. She worked on and managed a range of international technical assistance projects, and was the recipient of multiple achievement awards, including the Foreign Service National Employee of the Year award. She has a Master's in Project Management and Administration.

In August 2019, Berezhna and her son Anton made North Carolina their home. Prior to her work with NACCE, she volunteered her time to support the North Carolina Project Management Institute (NCPMI) chapter's social initiatives, teaching project management skills to youth, minority groups, historically-black communities, and creating social media video content to promote NCPMI operations and local business.

At NACCE, she contributes her passion for education, entrepreneurship, inclusion, diversity, and project management skills to support NACCE's leadership and explore new opportunities for NACCE members. She leads the establishment of NACCE's Global Entrepreneurship Center of Practice, highlighting research, community practice, NACCE partnerships, virtual/in-person exchanges and visits for staff, faculty, and students. She also supports NACCE's leadership with research and development and looks forward to meeting NACCE members at diverse events.

Company Info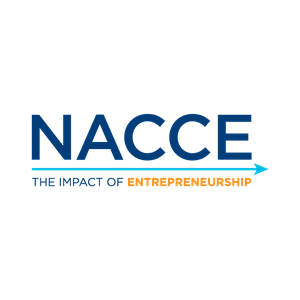 NACCE
NACCE 1 Federal St., Bldg. 101
Springfield, MA
United States
413.306.3131

Organization
---
Areas of Expertise
Female Entrepreneurship, Financial Management, Fundraising and Grants, Global Entrepreneurship, Marketing & Pitch Competitions
Volunteer Work:
North Carolina Project Management Institute Chapter