Future Building Summit
Wednesday, October 6 at NACCE's Annual Conference
How Community College Entrepreneurship Creates Equity and Prosperity
In this summit, NACCE will convene innovative thinkers and doers from higher education and philanthropy with public officials and policy makers to chart a unified course of economic recovery and equity. The Summit will conclude the NACCE 2021 Annual Conference that convenes innovative thinkers nationally. We will use facilitated ideation and design thinking strategies to chart a new course of economic recovery and equity by leveraging the assets at community colleges. 
Virtual and in-person registration for the Future Building Summit is available through our NACCE 2021 registration form. Tickets are available on a donation basis rather than at a fixed cost. Our recommended donation is $100, though we are grateful for your best gift, whether that's $5 or $5,000. All proceeds will support the Everyday Entrepreneur Venture Fund at NACCE, which fuels main street entrepreneurship by providing pathways to education, mentorship, and funding support in local communities. If you are registered to attend the Annual Conference, the Future Building Summit is included in your ticket. 
The purpose of the Future Building Summit
Share big ideas from leaders and entrepreneurs to co-create more pathways to equity and prosperity.


Hear from everyday entrepreneurs who received seed funding, mentoring, and instruction at community colleges to start and grow Main Street businesses.


Convene leaders from all sectors to build bridges to the future together through community colleges and minority serving institutions.


Leverage NACCE assets – survey data, national publications, podcast interviews and a culture of trust and sharing –to reimagine an accelerated recovery.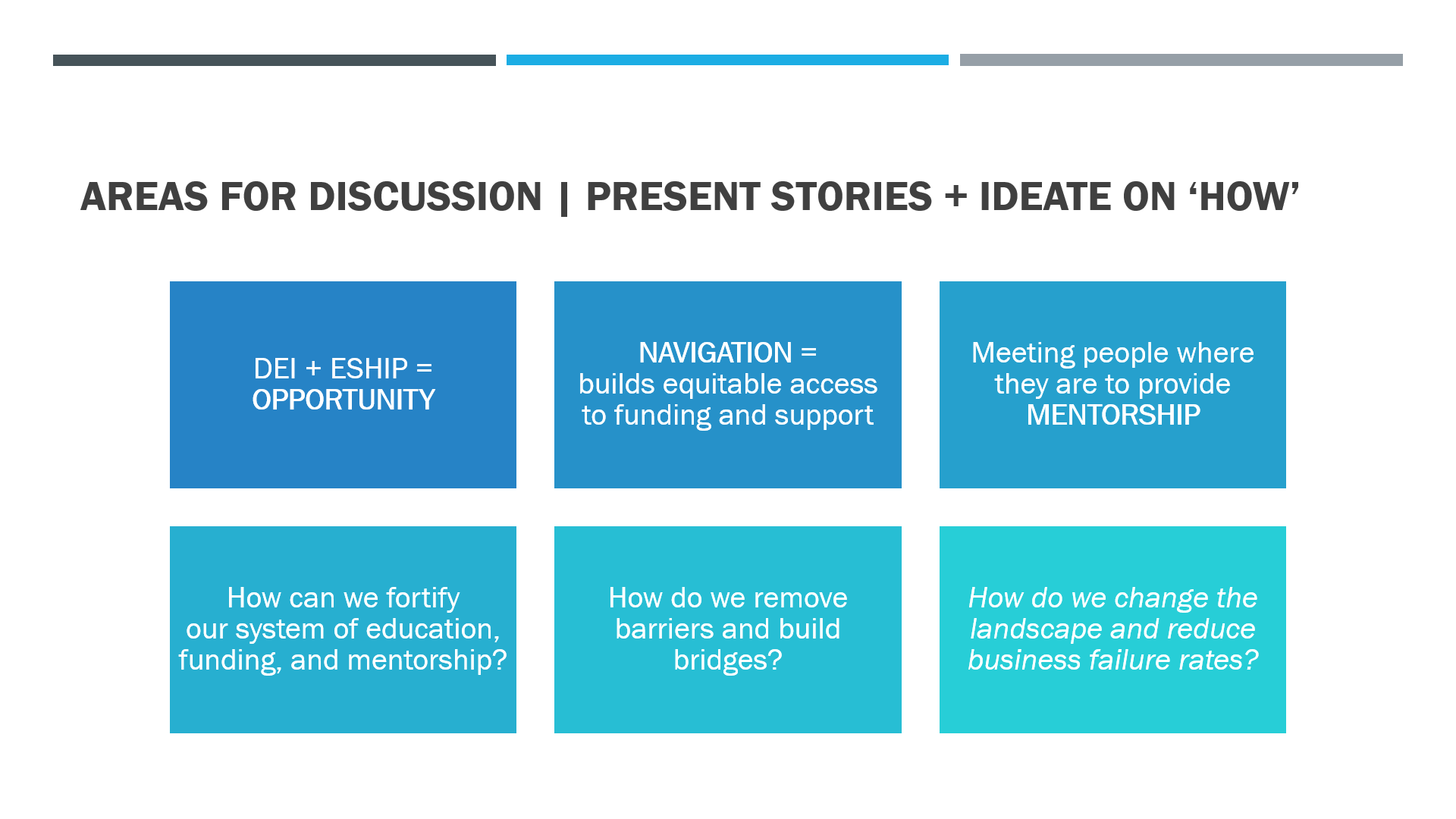 9:00 AM - 12:00 PM CT
IMPACT ED: How Community College Entrepreneurship Creates Equity & Prosperity
Challenges, opportunities, and brief highlights on each IMPACT-acronymn topic featuring NACCE's renowned podcast guests from Making Our Way Forward. Launched in at the start of the year, NACCE's signature podcast reaches listeners in 380 U.S. cities and 29 countries -- and growing! 
---
12:00 PM - 1:15 PM CT
Lunch & Keynote: Future Building through Ecosystems
Ecosystem Building: Leveraging Existing Assets, Being Inclusive & Amplifying Impact through Entrepreneurship
---
1:30 PM - 3:00 PM CT
Panel Discussions  | Ideating Solutions & Connecting Existing Resources
Funders & Industry Panels: From Assets to Action
Elected Office Panel: The Opportunity for Transformation
Policy Solutions Panel: Designing for Success with Live Ideation
Future Building Summit Speakers