NACCE Store
NOW OPEN!
Books
"Community Colleges as Incubators of Innovation: Unleashing Entrepreneurial Opportunities for Communities and Students"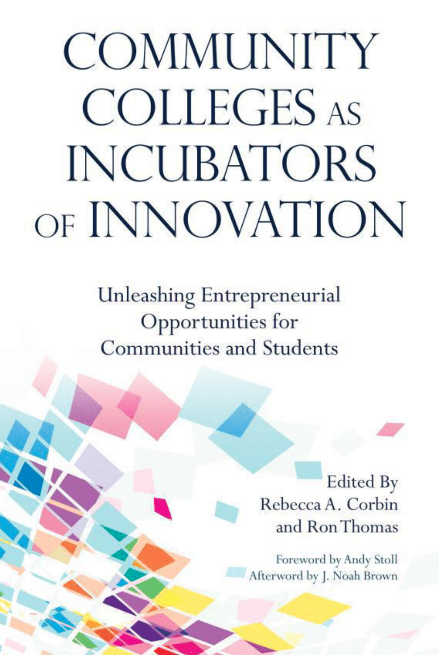 NACCE has published a new resource for community college leaders who are seeking to engage or advance entrepreneurial ecosystems in their colleges and communities. Written by NACCE members, foundation and association executives, and entrepreneurial thought leaders, the topics span rural and urban ecosystems, innovation hubs, student outcomes, funding, mapping, community support and collaboration, to name just a few.
Receive 20% off your order by using the code NACCE8 at checkout. Offer expires 12/31/20.
If you are ordering 5 or more books, please contact StylusMail@StylusPub.com for a group discount.
---
"Overcoming Educational Racism In The Community College"
Overall, nearly half of all incoming community college students "drop-out" within twelve months of enrolling, with students of color and the economically disadvantaged faring far worse. Given the high proportion of underserved students these colleges enroll, the detrimental impact on their communities, and for the national economy as a whole at a time of diversifying demographics, is enormous. This book addresses this urgent issue by bringing together nationally recognized researchers whose work throws light on the structural and systemic causes of student attrition, as well as college presidents and leaders who have successfully implemented strategies to improve student outcomes. The book is divided into five sections, each devoted to a demographic group: African Americans, Native Americans/American Indians, Latino Americans, Asian Americans and Pacific Islanders, and Caucasian students in poverty. Each section in turn comprises three chapters, the first providing an up-to-date summary of research findings about barriers and attainments pertaining to the corresponding population, the second the views of a community college president, and the final chapter offering a range of models and best practices for achieving student success. The analyses--descriptions of cutting edge programs--and recommendations for action will commend this volume to everyone concerned about equity and completion rates in the community college sector, from presidents and senior administrators through faculty and student affairs leaders.
---
"
The Startup Student: Practical Advice on How to Succeed as a Student Entrepreneur

"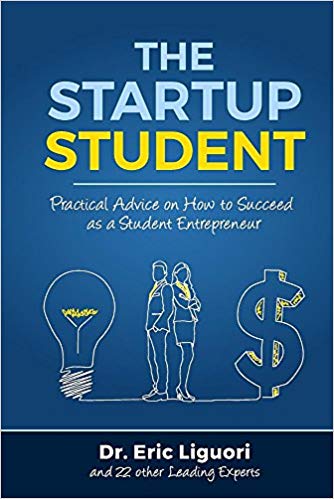 Written by NACCE friend and supporter, Eric W. Liguori, "The Startup Student" is a practical and tactical guide to help students make the most of their college entrepreneurship experience. With over 20 leading thoughts leaders contributing, the book's content is fresh, easy to read, and applicable to any student interested in entrepreneurship. Divided into three separate yet related parts, it is designed to be a resource, a tool, a reference guide, and a source of wisdom for all those brave student souls willing to put their ideas into action in entrepreneurship classrooms around the world.
Liguori also recently co-edited the following:
"

Annals of Entrepreneurship Education and Pedagogy – 2018"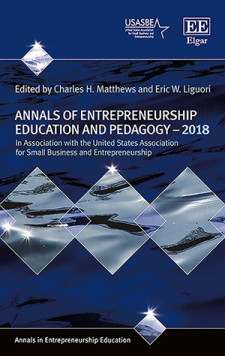 The third volume of the Annals of Entrepreneurship Education and Pedagogy critically examines past practices, current thinking, and future insights into the ever-expanding world of Entrepreneurship education. Prepared under the auspices of the United States Association for Small Business and Entrepreneurship (USASBE), this compendium covers a broad range of scholarly, practical, and thoughtful perspectives on a compelling range of entrepreneurship education issues.
NACCE faculty: This may be a great resource for you!
---
Additional Resources
EYE for Change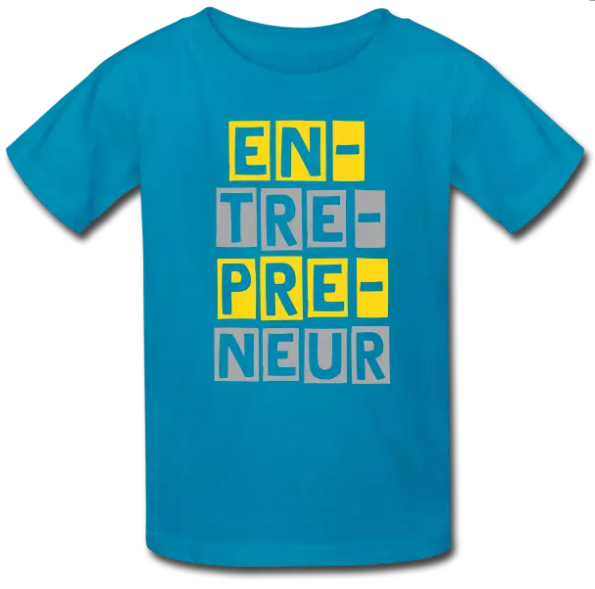 An employee from NACCE member school, Morgan State, creates these apparel items and donates a portion of the profits to the Verizon Innovative Learning mentoring program. Help support this worthy cause by purchasing a t-shirt or sweatshirt!
---
"Entrepreneurship Power Pack: Everything One Needs To Become An Entrepreneur"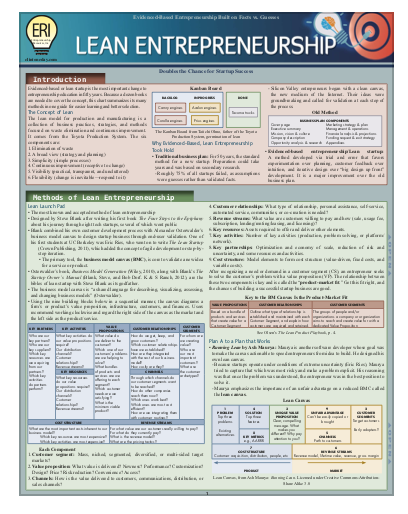 NACCE member, Clinton E. Day, MBA, AACSB Entrepreneurship Instructor, wrote and created this power pack that contains everything anyone would need to start a small business - motivation, guidance, method, validation, and growth/operations. It includes:
Set Your Own Salary
Entrepreneurship Quick Study Guide
Understanding Lean Startup
Lean Entrepreneurship Guide
---
Additional entrepreneurship books and resources will be added in the future. If you have an item to suggest, please email us at info@nacce.com.