Verizon Innovative Learning STEM Achievers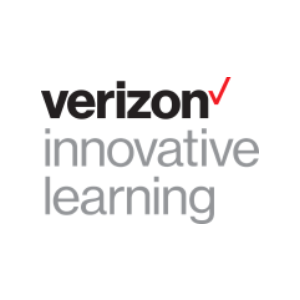 Taking responsibility for our shared future means ensuring the benefits of technology are available to all. Right now, millions of students here in the U.S. are lacking the connectivity, technology, and skills required for success in today's digital economy. That's why we've been working to help foster digital inclusion through a transformative education program called Verizon Innovative Learning. It's a key part of our goal to help move the world forward for all through our Citizen Verizon plan.
All students should have access to technology and quality STEM education. Through Verizon Innovative Learning, we turn belief into action. The program helps students achieve, learn, and create more by providing free internet access and next-gen technology-infused learning, delivering a new way of learning in school or at home.
We work hand in hand with nonprofit partners, collegiate institutions, and our team of education and technology experts to build and administer STEM-focused programs that create the kinds of transformations that change lives. We carefully measure and refine our programs to ensure we're making a difference – and we have. Our programs drive real academic improvements, such as increased proficiency in STEM and student engagement, as compared to non- Verizon Innovative Learning schools.*
Additionally, we're expanding our commitment to education through Verizon Innovative Learning HQ, a free online education portal that makes next-gen learning tools and resources available to all - a key driver in our quest to reach 10 million youth with digital skills training by 2030. We're also bringing 5G technology to 100 schools in the coming years through our Verizon Innovative Learning Labs where our students and teachers are at the forefront of emerging technology. Things like virtual and augmented reality, 3D printing, and more immersive collaboration can turn lesson plans into living, breathing, dynamic experiences.
Since 2012, Verizon Innovative Learning has committed over $950 million in market value to support STEM education and enable students to develop the skills, knowledge and capabilities needed to thrive in today's digital world.
Register for Summer Program Now
---