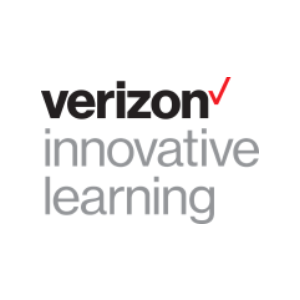 In support of underrepresented populations in STEM fields, the Verizon Foundation, through its education initiative Verizon Innovation Learning, works with middle school minority males on college campuses across the country to teach next-gen tech skills and entrepreneurship. Minority males have less access to advanced STEM courses and hands-on STEM programs. Proving access to programs with STEM enrichment and skills can be the ticket to keeping these students in school and cultivating their success.
In partnership with leading educational nonprofit organizations, Verizon Foundation's mission is to inspire students to pursue careers in STEM to create better futures not only for themselves but also for their communities and for the world.
The 2019-2021 VIL program will focus on providing STEM and entrepreneurial skills to underserved middle school minority males throughout the school year, beginning with a three-week, hands-on summer camp hosted by HBCU & HSI campuses, followed by monthly after-school activities through the host campus, including local and virtual field trips and ongoing mentorship from adult male mentors working in STEM fields.
We and the participating community colleges are excited to join Verizon's mission in ensuring that all children have an equal opportunity to a brighter future in a digital economy as partners under Verizon Innovative Learning. Through this program, middle school boys will learn skills like coding, 3D printing, augmented and virtual reality and entrepreneurship through on-campus summer intensive courses, as well as monthly engagements during the school year. To learn more, please visit www.VerizonInnovativeLearning.com.
Details:
Thank you for your interest in the Verizon Innovative Learning Program. Please complete the form below.
* Please note that asterisks indicate required fields.