Become Trained in Design for Delight (D4D)
In Partnership with Intuit

NACCE is proud to partner with Intuit to train educators in Design for Delight (D4D)!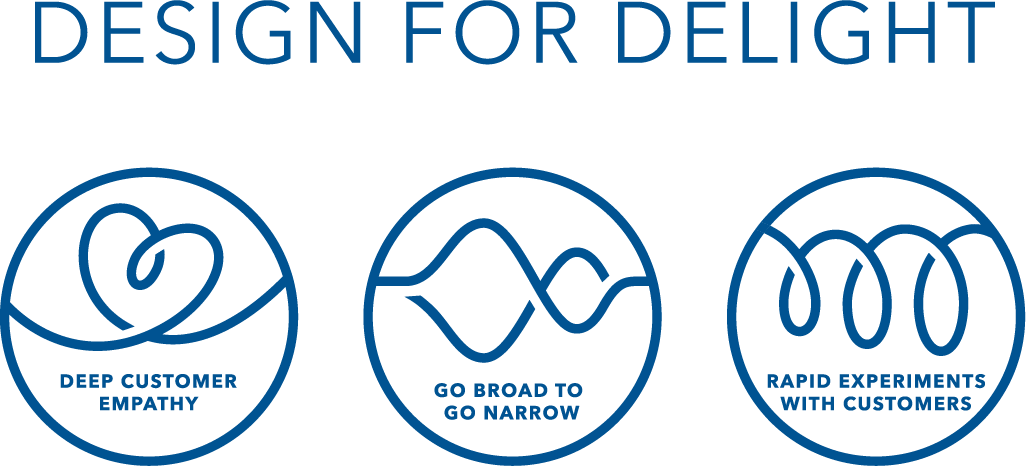 What is D4D? Design for Delight, or "D4D", is Intuit's version of design thinking that leverages 3 core principles - Deep Customer Empathy, Go Broad to Go Narrow, and Rapid Experiments - to support creative problem solving. The goal of D4D is to help teams be bold, and identify big unsolved problems, gain empathy, run quick experiments with actual customers, test assumptions, and pivot if needed. Learn more about D4D here.
How can I become trained in D4D? Join us during the month of March for our D4D Virtual Training Round II! During this training, you will:
Learn/review the principles of design thinking

Engage in D4D through multiple exercises

Find ways to incorporate D4D in your profession, classroom and college
This training is a mixture of synchronous (hour-long weekly live webinars - optional but highly encouraged) and asynchronous online education via NovoEd platform. This training does include a digital badge.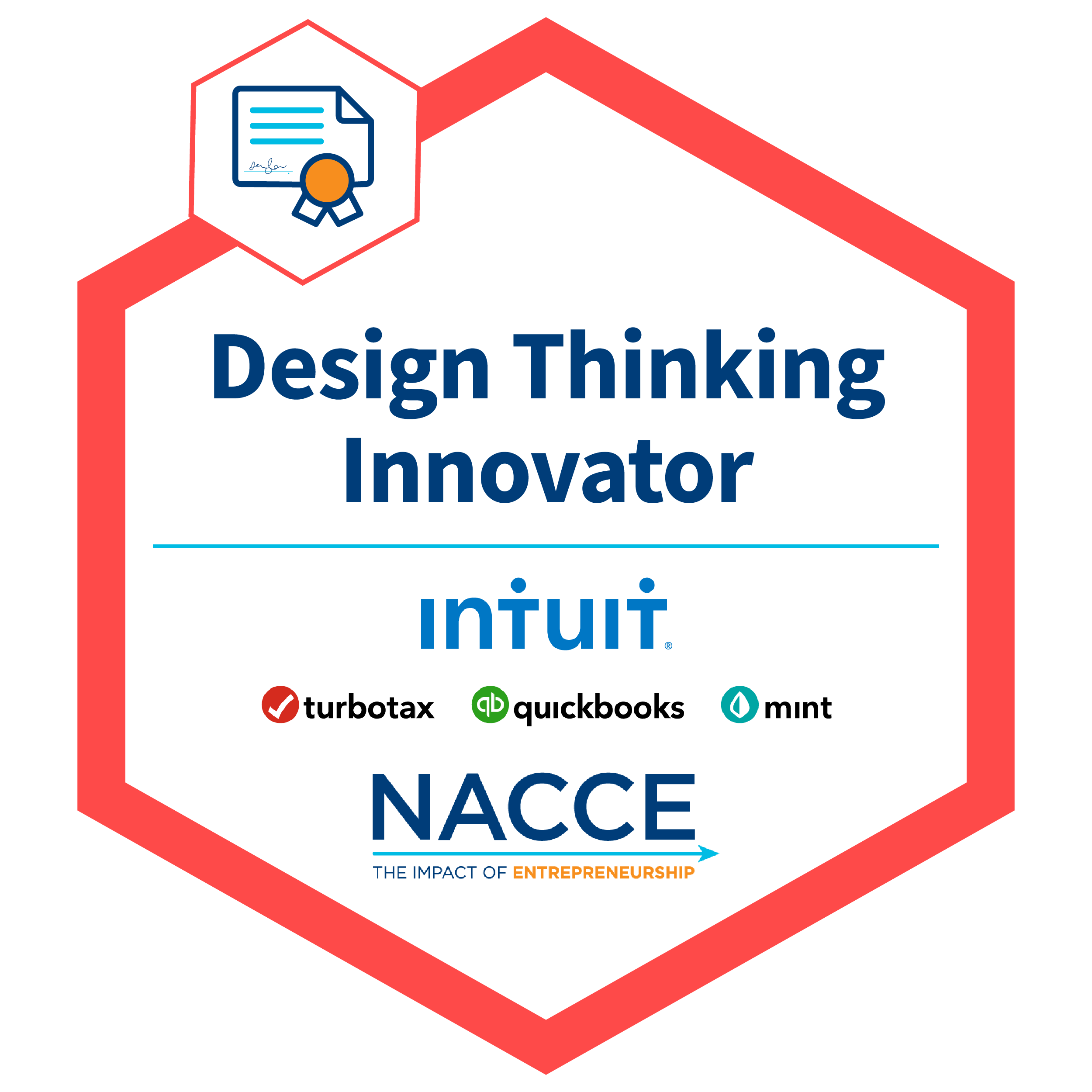 In order to earn the Intuit Design Thinking Innovator badge, you will be required to:
Complete asynchronous learning via self-paced NovoEd modules
Submit a short project plan of how you plan to incorporate D4D in Fall 2021 with at least 20 students
Participate in one check-in call
Submit one discussion post on NACCE Meets
Upon completion of the above activities, you will earn your Intuit Design Thinking Innovator badge! We are happy to report that 14 of our NACCE members have already earned this badge. Join us!