NACCE Awards
Below is a list of our current and past winners for NACCE's signature awards. NACCE's awards are standards of excellence and are only given to colleges and individuals who have demonstrated a commitment to entrepreneurship and taken steps to advance entrepreneurship in their college and community. 
---
Heather Van Sickle Entrepreneurial College of the Year Award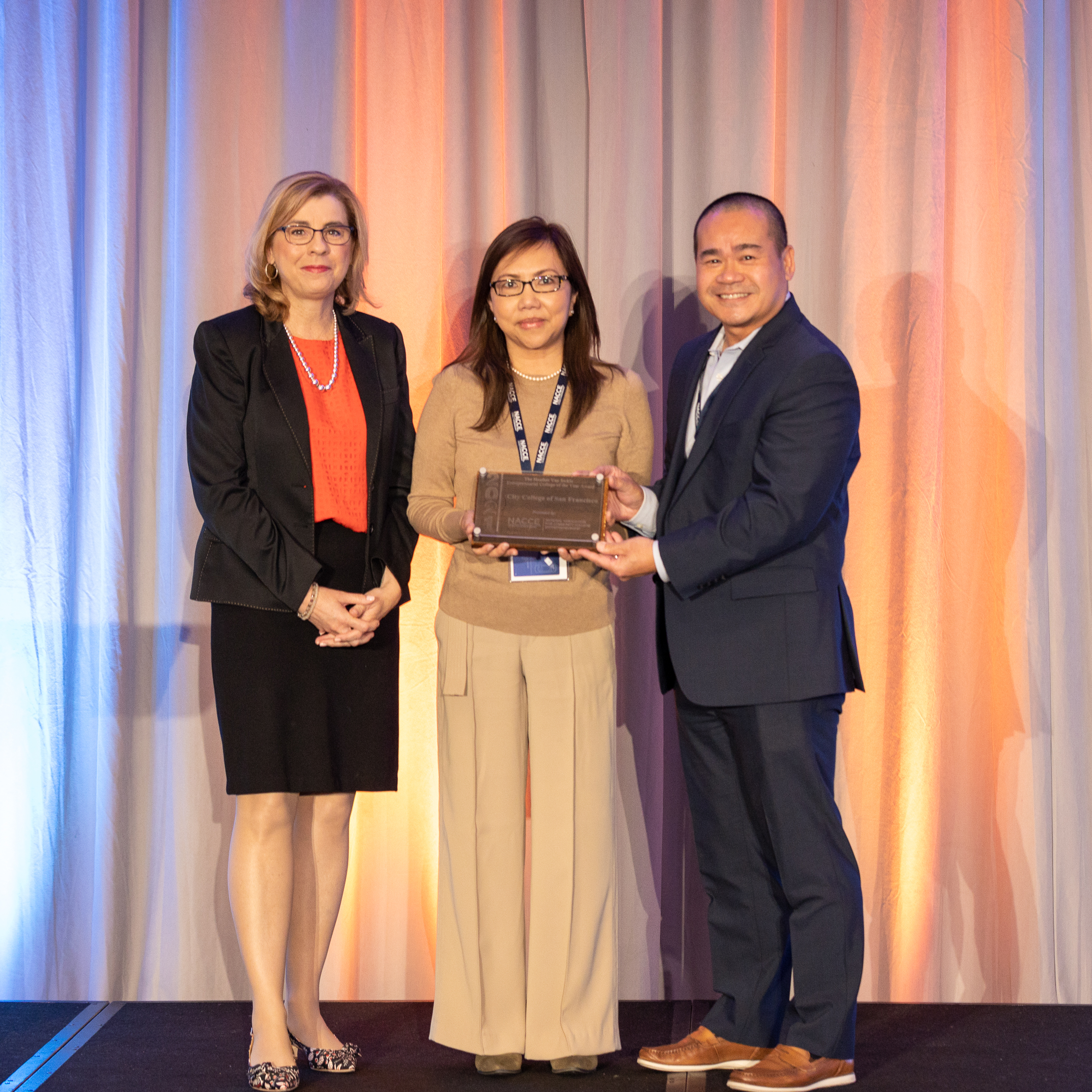 This award recognizes schools that have demonstrated a strong commitment to entrepreneurship both inside and outside the classroom.
They have faculty, students, alumni, community members, business and industry actively involved and successful in their entrepreneurial endeavors.
Specifically, this recognition is rooted in the Presidents for Entrepreneurship Pledge (PFEP) that underscores the belief that community and technical colleges are ideally positioned to take the lead in furthering entrepreneurship and supporting local economic development.
2021
2020
2019
2018
2017
2016
2015
---
Entrepreneurial President of the Year Award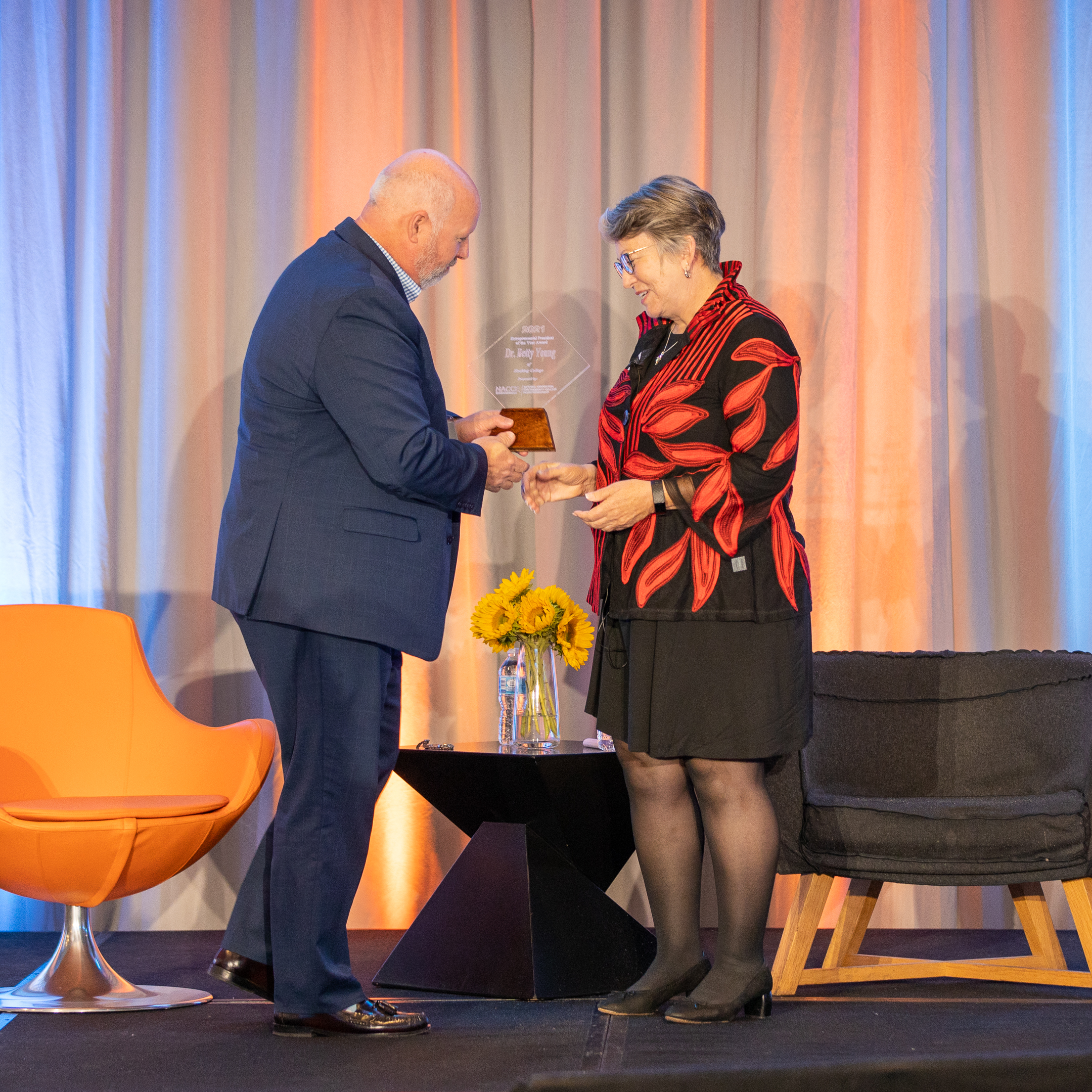 This award recognizes presidents who have signed onto the Presidents for Entrepreneurship Pledge (PFEP) and have demonstrated distinguishable and replicable traits of an entrepreneurial mindset in building an entrepreneurial spirit throughout their internal and external campus communities.
2021
Dr. Betty Young, President, Hocking College (OH) - View Press
2020
Dr. John Rainone, President, Dabney S. Lancaster Community College (VA) - View Press
2019
Dr. Paul Dale, President, Paradise Valley Community College (AZ) - View Press
2018
 Dr. Penelope Wills, President, Yavapai College (AZ) - View Press
2017
Dr. Ben Dillard, Florence-Darlington Technical College (SC) - View Press
2016
Dr. Chuck Terrell, President, Eastern West Virginia Community & Technical College (WV) - View Press
2015
Dr. Bryan Albrecht, President, Gateway Technical College (WI) - View Press
---
Lifetime Achievement Award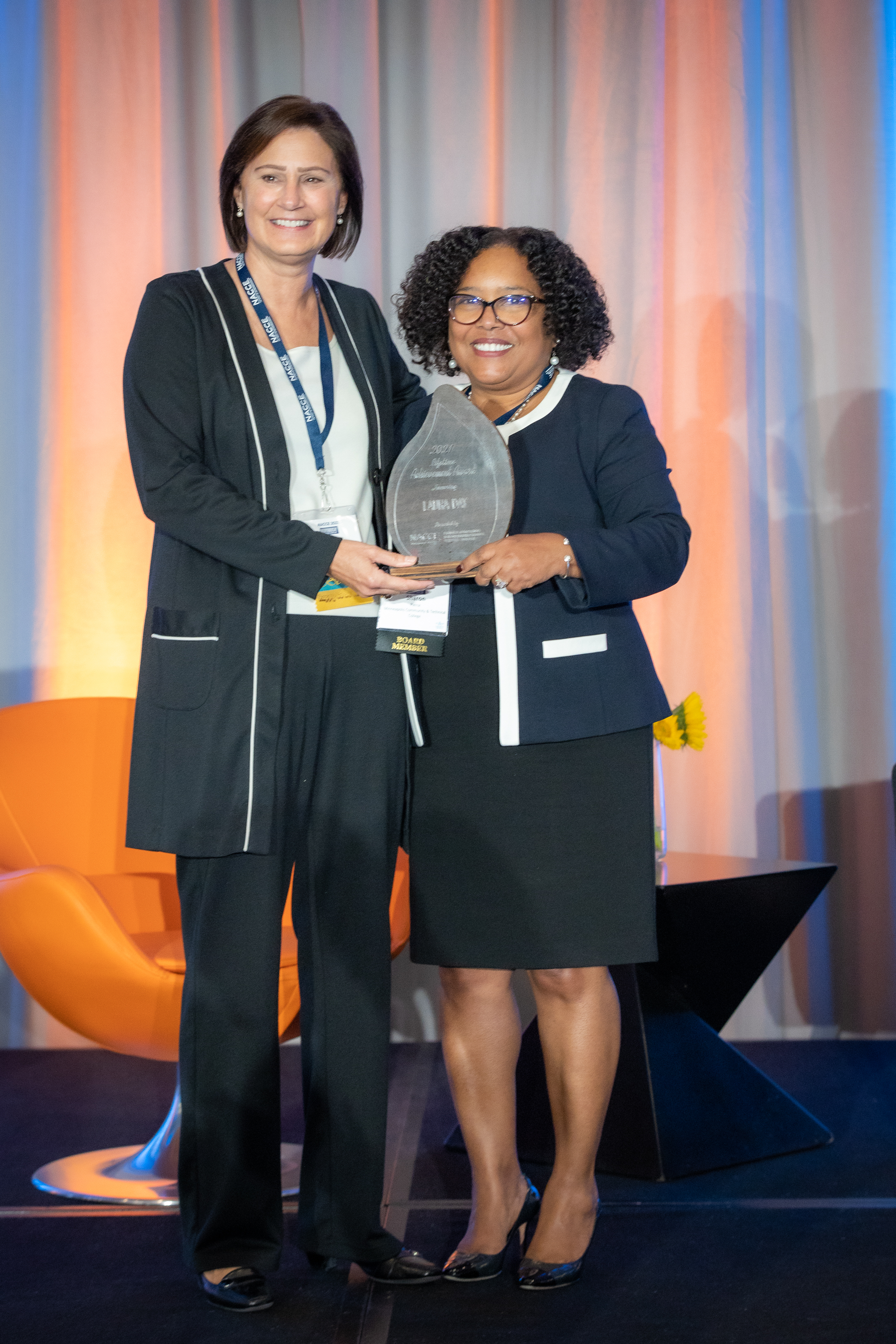 This award is presented to an individual or group that has achieved entrepreneurial success and played a pivotal role in the community through involvement and support of civic activities. This award is chosen by our annual conference host college.
2021
Laura Day, Executive Vice President, Chief Business Officer, Minnesota Twins 
2020
Bill Haslam, former Tennessee Governor - View Press
2019
Dr. Constance Carroll, Chancellor, San Diego Community College District - View Press
2018
David Wilk, President & Co-Founder, Four Day Weekend - View Press
2017
Richard Gonzmart, President, Columbia Restaurant Group
2015
Mr. Richard Huebner, President, Houston Minority Supplier Development Council - View Press
2014
John Chemaly, Co-owner and President, Trinity EMS - View Press
2013
Desh Deshpande, Venture Capitalist and Entrepreneur - View Press
2012
S. Prestley Blake, Co-Founder, Friendly Ice Cream Corp. - View Press
2010
B.W. "Bernie" Simpkins, Founder, B.W. Simpkins Oil Co. - View Press 
2009
John G. Pappajohn, Entrepreneur, Philanthropist, Business Leader - View Press
---
PFEP College of Excellence Award
Several years ago, NACCE implemented the President's for Entrepreneurship Pledge (PFEP) as a way of igniting positive change across campus and in the classroom. In 2015, the PFEP was validated through an independent study as an effective leadership method. For the past three years, we have recognized 15 schools with PFEP College of Excellence Awards according to the five action steps of the PFEP.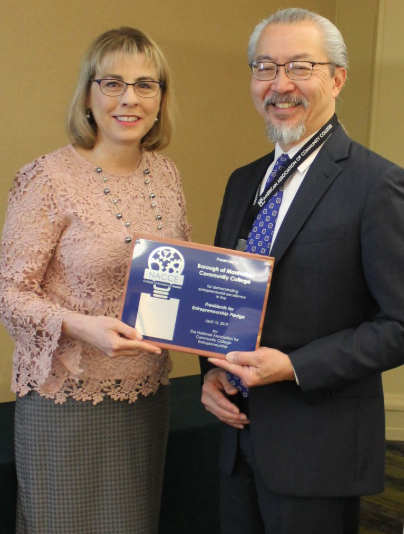 2019 
Step 1: Northampton Community College (PA)
Step 2: Houston Community College (TX)
Step 3: Pierpont Community & Technical College (WV)
Step 4: Rogue Community College (OR)
Step 5: Borough of Manhattan CC (NY)
2018
Step 1: Algonquin College (Canada)
Step 2: College of DuPage (IL)
Step 3: Austin Community College (TX)
Step 4: Wake Technical Community College (NC)
Step 5: North Iowa Area Community College (IA)
2017
Step 1: College of San Mateo (CA)
Step 2: Fayetteville Technical Community College (NC)
Step 3: Madisonville Community College (KY)
Step 4: South Mountain Community College (AZ)
Step 5: Lorain County Community College (OH)