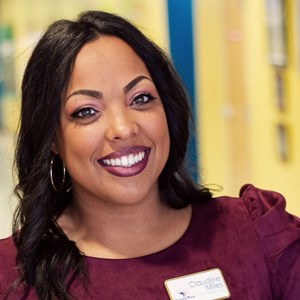 Professional Bio
Claudine Miles is originally from East Providence, Rhode Island, but ventured to Virginia in 2004 to pursue an English Degree from Hampton University. She graduated in 2008 with honors and was accepted into Teach For America, so she moved to Atlanta to begin her educational journey. TFA placed her at KIPP WAYS ACADEMY, a Title I. public charter school in Southwest Atlanta. During her time there, she served in several roles including: 6th grade Science Teacher, Grade Level Chair, Gifted Coordinator, and Upper School Dean. She's won Teacher of the year and led her school to winning Charter School of The Year Award in 2016. Her final role at KWA was as the Dean of Restorative Practices, which focused on the social and emotional health and discipline of all students 5-8th grade.

Kimberlie Milton is a graduate of Jackson State University in Jackson, MS where she received her Bachelor's degree in chemistry. After graduating in 2002, Ms. Milton joined the Teach for America program and began teaching at L.J. Price Middle School in Atlanta Public Schools. During this time, she completed the Mercer University Tift College of Education Master's program with an emphasis in Middle School Education. Over the past 15 years, Ms. Milton has served in several capacities in the education management arena across the nation. From assistant principal to regional director, Ms. Milton has been committed to developing an effective learning atmosphere for colleagues, parents, and scholars.

In 2018, Claudine and Kim launched an educational consulting firm called Restore More. They help organizations build capacity with Restorative Practices, self-awareness, and Social-emotional health. To date they've worked with 7 schools and 6 partnering organizations, impacting over 1500 students and over 250 teachers. The central mission is to continue sharing wellness strategies nationwide to uplift communities of color.
Organization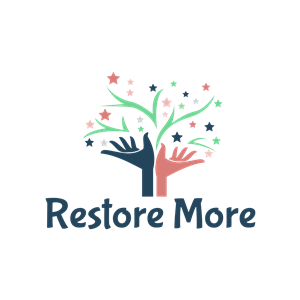 Restore more
https://www.werestoremore.com/

---