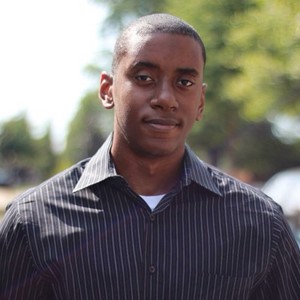 Rodney Walker
Author, Educator & Speaker
Professional Bio
Rodney Walker, a Chicago native, has a Bachelors degree from Morehouse College and a Masters degree from Yale University. Given the obstacles placed before him as a foster child, Rodney struggled academically and socially in school. In his early years of elementary school, he was placed in special education, repeated the fourth grade due to poor academic performance, and finished his freshman of high school with a sub-1.5 GPA.

After joining a youth mentoring program in his senior year of high school, Rodney was able to deal with life struggles that had restrained him. During this period, he also joined the Network for Teaching Entrepreneurship (NFTE), a youth entrepreneurship program for high school students. With the support and guidance of NFTE and committed mentors, Rodney competed and won various business plan competitions. It was here that Rodney became motivated and inspired to start his first business.

​He is the founder of Forever Life Productions, a company that creates custom videos for special occasions and events. Along with his production company, Rodney travels both nationally and internationally, speaking at public schools, corporations, and conferences about the importance of education, entrepreneurship education, mentoring at-risk youth, and corporate philanthropy for non-profit organizations aimed to uplift and support at-risk youth. He has been a speaker at TEDxYale. served as a keynote speaker in Monaco, France for Ernst and Young, and has delivered a Keynote at the White House on the importance of financial literacy for urban youth. Portions of his story have appeared on PBS's American Graduate Day, in the national education documentary Ten9Eight: Shoot for the Moon, and in It's Your World: Get Informed, Get Inspired and Get Going by Chelsea Clinton. Rodney is the Author of the bestselling educational memoir titled "A New Day One: Trauma, Grace, and a Young Man's Journey from Foster Care to Yale".

---