Back to Events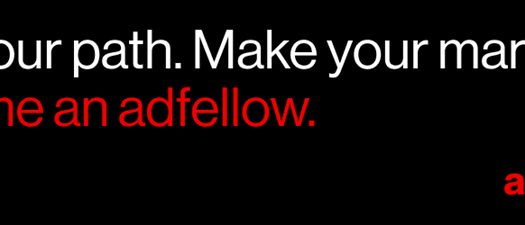 Verizon AdFellows Ask Me Anything
Thursday, December 16, 2021
Event Details
Do you want to give your students* an incredible opportunity for full-time employment? Of course you do! The AdFellows program might be the perfect fit.
Join us from 1:00-1:45 pm EASTERN on Thursday, December 16 to learn more about Verizon's AdFellow program through an Ask Me Anything webinar!
MISSION
adfellows is the first and only industry fellowship program dedicated to increasing diversity in the marketing and ad industry.
WHAT IS IT?
It's an 8-month program that offers 1 brand and 3 agency rotations in the best companies in the business. Fellows gain valuable real-world experience and mentorship as they kick off their careers.
WHO SHOULD APPLY?
Prospective college grads, recent grads and career switchers who are ready to make an impact in their careers. Must be hungry to be in the same room as company decisionmakers, work on highly visible projects and network with fellow future industry leaders.
*The adfellows program is inteded for 4-year graduates