Back to Events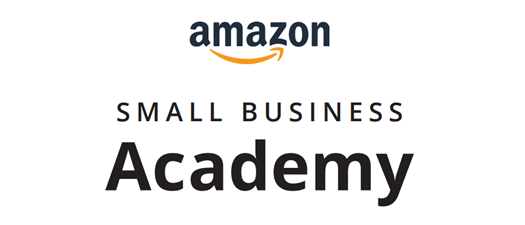 Amazon Small Business Academy
Tuesday, September 1, 2020
at
12:00 PM (EDT)
to Thursday, September 24, 2020 at 2:00 PM (EDT)
Event Details
ATTENTION SMALL BUSINESS OWNERS, ENTREPRENEURS & ASPIRING ENTREPRENEURS
Are you looking to launch your business online? Learn strategies on how to build and grow your small business with online selling!
You may have heard that NACCE has partnered with the Amazon Small Business Academy program to fund curriculum development and instruction of digital business courses in community college classrooms around the country. We are excited to announce that NACCE will be hosting the next class! The 16-hour online course will cover the fundamentals of online business strategies, marketing, merchandising, inventory management, and more. See more details below.
REGISTER FOR ALL 3 MODULES FOR ONLY $99.
Amazon Online Selling Workshop – Beginner (4 hours)
Learn how selling online can fit into your larger business plan. Amazon's online selling workshop is for aspiring entrepreneurs and active business owners who want to learn how to step into a virtual selling strategy. You'll learn how selling online can become part of your overall business strategy, while learning about identifying your customer segment, and how to communicate your brand online.
Tuesday, September 1 from 12-2 PM ET – Beginner S. 1
Thursday, September 3 from 12-2 PM ET – Beginner S. 2
---
Amazon Online Selling Workshop - Intermediate (6 hours)
Learn the fundamentals of the full lifecycle of an online sale. In Amazon's intermediate online selling workshop you'll learn techniques for writing a compelling listing, processing an order, options for warehousing and shipping, managing customer service and returns, and how to learn from customer reviews.
Tuesday, September 8 from 12-2 PM ET – Intermediate S. 1
Thursday, September 10 from 12-2 PM ET – Intermediate S. 2
Tuesday, September 15 from 12-2 PM ET – Intermediate S. 3
---
Amazon Online Selling Workshop – Advanced (6 hours)
Learn next level techniques for growing your online selling presence. The Advanced Amazon online selling workshop explores optional tools available to help build awareness of your brand including advertising, deals, and coupons. You'll also learn about pricing tools available
and expanding into additional international geographies.
Thursday, September 17 from 12-2 PM ET – Advanced S. 1
Tuesday, September 22 from 12-2 PM ET - Advanced S. 2
Thursday, September 24 from 12-2 PM ET - Advanced S. 3
This course will be hosted on Zoom Webinar. You must attend the live sessions to receive the recordings and slides. Active participation is encouraged.
---
Instructors: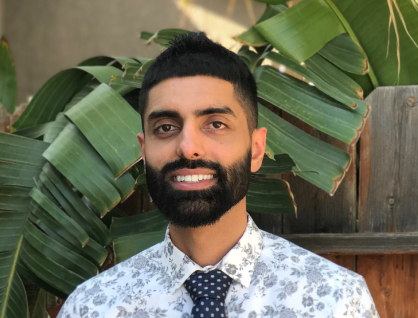 Karm Basra will be the instructor for the Beginner Module.
Karm earned his bachelor's degree from the University of California, Davis. Within the College of Agricultural and Environmental Sciences, he studied Managerial Economics with a Psychology Minor. His field of study includes a focus on analysis, finance, and management of business activities. Additionally, he earned my master's degree from Texas A&M University. Within the Dwight Look College of Engineering he studied Industrial Distribution and Supply Chain Management. His field of study includes a focus on logistics, materials, and supply chain management. He has over 7 years of E-Commerce fulfillment/last-mile logistics experience between Amazon and Ulta Beauty. Currently, he is the Director of Operations and Business Development with PDQ Pickup.
---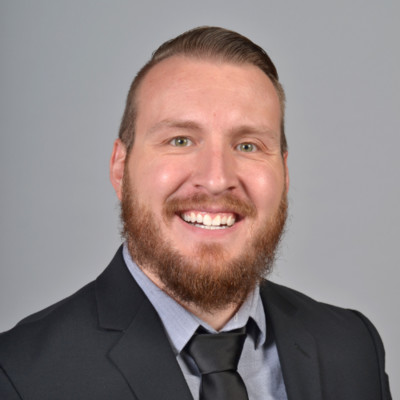 Matt Poyle will be the instructor for the Intermediate Module.
Matt Poyle has eight years in higher education and twenty-one as an entrepreneur. He holds a Bachelor's in Education and a Master of Business Administration. Currently, Matt is the Program Coordinator at NEO LaunchNET at Lorain County Community College. A co-curricular entrepreneurial program for students, staff, and alumni.
With a passion for teaching, he works with students of all ages to develop and grow their entrepreneurial mindset. As an Amazon Seller with over ten years of e-commerce experience, he provides first-hand insight into selling online.
---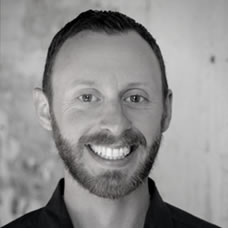 Josh King will be the instructor for the Advanced Module.
Josh is a recognized marketing expert with a diverse background in digital media and corporate marketing. In 2013 he founded Tinderbox Marketing to offer his expertise to clients looking to improve their marketing and online presence.
As an entrepreneur and small business owner, Josh has a passion for helping companies use 21st century tools and resources to reach new customers, improve sales, and grow their bottom line.