Back to Events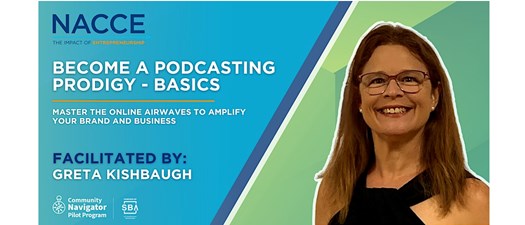 Become a Podcasting Prodigy - Basics
Thursday, September 21, 2023
11:00 AM - 12:00 PM (EDT)
Event Details
🎙️ Ready to Rock the Podcasting World? 🎙️
🎧 Unleash Your Voice and Amplify Your Influence!
This is part 1 of a 2 part series for Becoming a Podcasting Prodigy. To register for part 2 click here.
Are you passionate about sharing your ideas, stories, or expertise with the world? Do you dream of becoming a podcasting pro, captivating audiences, and leaving a lasting impact?
If so, our exclusive webinar, "Becoming a Podcasting Prodigy," is your ultimate gateway to podcasting success!
Ignite Your Podcasting Success:
🚀 Master the Art of Engaging Storytelling: Learn the secrets of captivating narration that keeps listeners hooked from start to finish.
🎙️ Gain Insights from Top Podcasting Influencers: Unlock valuable tips and strategies from successful podcaster who have conquered the airwaves.
📈 Maximize Your Audience Reach: Discover growth hacks and proven techniques to attract and retain a loyal fan base, taking your podcast to new heights.
💰 Monetize Your Passion: Uncover untapped revenue streams and transform your podcasting hobby into a lucrative venture.
Learn from the Best, Be the Best!
Led by industry expert and seasoned podcasting pro, this webinar promises to equip you with everything you need to launch, grow, and monetize your podcast like a true prodigy!
🔥 Limited Spots Available – Act Now! 🔥
Don't miss out on this extraordinary opportunity to level up your podcasting game. Reserve your spot now to secure your seat in this game-changing webinar!
Whether you're a newbie with a microphone or a seasoned podcaster aiming to reach new heights, this webinar is tailor-made for aspiring podcasting prodigies like YOU! Join us on this journey to podcasting greatness and make your voice heard by the masses.
Ready to embark on a podcasting adventure that transforms lives?
🚀 Secure your spot now – we can't wait to see you there! 🎧
For More Information: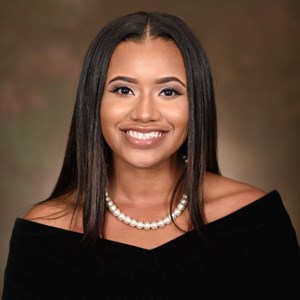 Amber Hicks
Membership Coordinator
NACCE
(984)206-1330
Greta Kishbaugh is a full-time Business Professor with St. Petersburg College and works with entrepreneurs with a focus on Veteran Start-Ups. She is Co-Founder of Biz Dynamics Group, offering business education and help for those who would like to get involved in franchise management. She has been a resident of St. Petersburg for over 38 years and has two young boys. Her passion is in helping anyone with a business idea. She is also a fundraiser and social media expert.
Greta Kishbaugh is also a consultant for National Association for Community College Entrepreneurship Community Navigator Pilot Program. To learn more how Community Navigator can help veterans find entrepreneurial resources for success click here