Back to Events
Holiday Hustle: Sleigh Your Social Media Game This Holiday Season
Monday, September 25, 2023
Event Details
Tis the season to boost your brand's social media presence and sleigh your way to success! Join us for a thrilling 1-hour webinar where we'll guide you through dominating social media during the most wonderful time of the year.
Webinar Highlights
Crafting Captivating Holiday Content
Learn the art of creating engaging and festive content that captures the spirit of the holidays and resonates with your audience.
Boosting Engagement and Sales
Explore proven tactics for increasing engagement, growing your follower base, and maximizing sales during this critical period.
Holiday Campaign Planning
Discover the secrets behind planning and executing effective holiday marketing campaigns.
Trends
Stay updated on the latest social media trends and tools to make the most of your holiday campaigns.
Interactive Q&A Session
At the end of the webinar, you'll have the opportunity to ask questions specific to your business, brand, or project, ensuring you leave with actionable insights. 🤔💬
Don't miss this opportunity to make your brand stand out in the festive noise. We're here to inspire and equip you with practical techniques that will transform your holiday season on social media. Let's spread the holiday cheer together while boosting your social media presence and results. 🎉📈
Reserve Your Spot Now
Secure your spot and make this holiday season your best one yet on social media. Join us in this festive journey towards social media success. Hurry, seats are limited! 🎁🎄
Disclaimer: No actual sleighs will be involved in this webinar, but you'll definitely slay your social media game!* 💪📱
For More Information: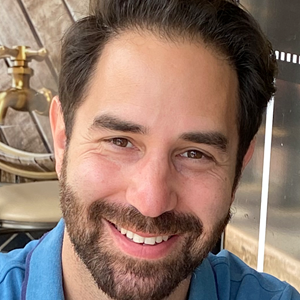 Andrew Zides
About the facilitator:
Kim Randall is a Social Brand Strategist, blogger, & passionate entrepreneur who once gave a TEDx talk . She owns KiMedia Strategies, a Tampa Bay boutique digital marketing company.
Kim loves smart technology, innovative applications and all things social media. She currently serves on Hillsborough Community College's Business Advisory Board in Tampa, FL & is co-founder & co-chair of Beer & Bow Ties Tampa Bay, an annual fundraising event for the Crisis Center of Tampa Bay benefiting their suicide prevention & awareness efforts.