Back to Events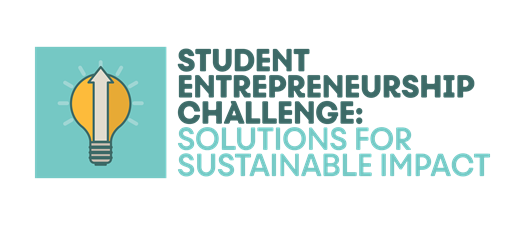 Learn more about the Student Entrepreneurship Challenge!
Wednesday, August 14, 2019
Event Details
Over the past six years, NACCE has partnered with HP Foundation on HP LIFE to help community college students across the US learn core business and entrepreneurship skills including design thinking, marketing, finance, and more. It is with these skills that students are able to create their own jobs or spur innovation as employees in other firms. We are pleased to announce that this year our collaboration has expanded to include a social entrepreneurship competition...introducing the Student Entrepreneurship Challenge: Solutions for Sustainable Impact!
This competition will be for NACCE members only and will engage both NACCE member HP LIFE users AND their respective students/clients. The overarching goal of this competition is for students to work on solutions to local challenges that relate to the United Nations Sustainable Development Goals, specifically Goal #4: Quality Education. This competition provides high quality learning content on HP LIFE, professional development for NACCE members and their students, dedicated coaching and mentorship, the opportunity to win prize money and a trip to California!
Join us for an informational webinar to learn more!
For More Information:

3434 Kildaire Farm Road Suite 215
Cary, North Carolina 27518
United States
413.306.3131
This webinar and competition are for NACCE members only. Members must be logged-in to register.