Thank you for attending make/SHIFT, the Makerspace Ecosystem Summit!
Hosted by California Community Colleges CCC Maker, California Community Colleges Doing What Matters for Jobs and the Economy and NACCE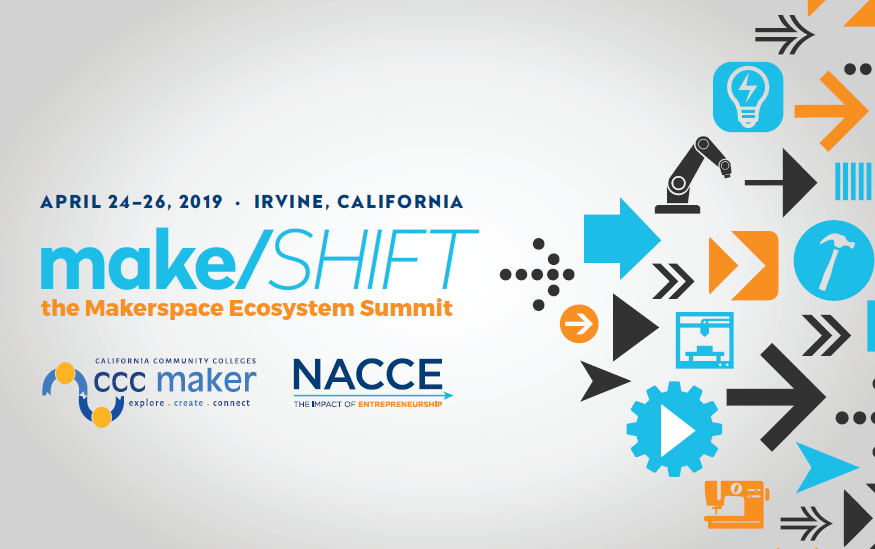 Make the Shift to Inspire Education Innovation
Leverage best practices to teach the maker & entrepreneurial mindset sought by employers
Move forward by building an inclusive innovation culture & forming productive partnerships
Gain traction in preparing students for careers using proven entrepreneurial makerspace models
This conference will include a mixture of keynote presentations, breakout sessions and networking events.
The three breakout session tracks include:
Track A: Makerspace -- the models, curriculum and student impact driving community college innovation.
Track B: Entrepreneurship -- the mindset, education, and social significance inspiring communities.
Track C: Impact -- sustainable ecosystems and campus culture preparing the next generation for innovation careers.