Back to Events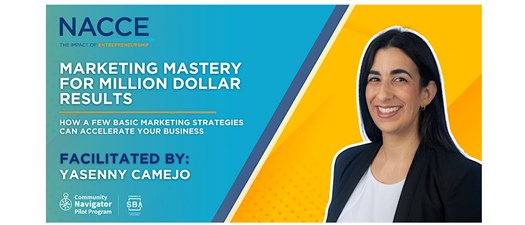 Marketing Mastery for MILLION DOLLAR RESULTS
Wednesday, October 11, 2023
10:00 AM - 11:00 AM (EDT)
Event Details
Welcome, fellow business trailblazers!
Once upon a time, there was a group of visionary entrepreneurs, just like you, who dreamt of taking their businesses to unimaginable heights. But amidst the vast landscape of the business world, they faced fierce competition, overwhelming challenges, and elusive success.
💼 Meet Sarah, a tenacious business owner with a burning desire for success. She knew that with the right marketing strategies, her business could reach new heights and achieve million-dollar results. But she needed guidance – a roadmap to unlock the power of marketing mastery.
🌠 One fateful day, Sarah discovered the "Mastering Marketing for Million-Dollar Results" webinar. It was a beacon of hope, promising to transform her marketing game and elevate her business like never before.
🎯 As she immersed herself in the webinar, Sarah discovered a treasure trove of marketing wisdom. She learned how to identify her ideal audience, craft captivating messages, leverage social media effectively, and supercharge her marketing efforts.
📈 With each module, her confidence grew, and her marketing strategies began to take shape. She realized that mastering marketing wasn't just about tactics; it was about a mindset shift – embracing the potential for million-dollar results.
💼 Armed with newfound knowledge and confidence, Sarah implemented the strategies she learned in the webinar. The results were nothing short of extraordinary! Her business experienced exponential growth, attracting her dream customers, and reaching unprecedented levels of success.
Now, it's your turn to embark on this transformative journey!
Join us in the "Mastering Marketing for Million-Dollar Results" webinar, and you'll:
✅ Learn the exact steps to attract your ideal customers effortlessly
✅ Craft captivating messages that resonate with your audience
✅ Discover how to leverage social media for exponential brand exposure
✅ Uncover time-saving automation techniques to supercharge your marketing
✅ Gain the confidence to embrace the mindset of a marketing maven
🎁 As a special bonus, attendees will receive a free marketing toolkit packed with valuable resources to propel your business towards million-dollar results!
Don't miss out on this once-in-a-lifetime opportunity! Reserve your spot now, and get ready to master marketing and achieve the million-dollar results you've been dreaming of!
For More Information: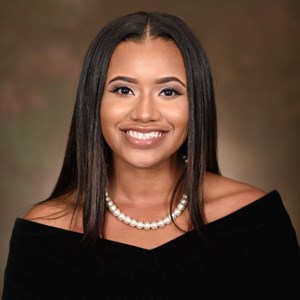 Amber Hicks
Membership Coordinator
NACCE
(984)206-1330
Yasenny is a 23-year marketing professional that consults small and medium businesses in the area of sales growth through marketing efforts.
She is a creative, analytical and business savvy senior marketing professional with progressive leadership experience across a broad range of marketing roles. Her professional background consists of management, strategic planning, visionary and executor of marketing campaigns all centered on growth for the organization.
Yasenny Camejo is also a consultant for National Association for Community College Entrepreneurship Community Navigator Pilot Program. To learn more how Community Navigator can help veterans find entrepreneurial resources for success click here.