Back to Events
Creative Ways to Add Entrepreneurship to Your Existing Curriculum
Wednesday, May 25, 2022
Event Details
For many reasons, the entrepreneurial mindset provides the life and leadership skills of the future. All students need to know how to think like an entrepreneur. In this session, you will learn some creative and effective ways to compliment your existing course curriculum with entrepreneurship content. Your students will love you for it!
---
As a NACCE member, you can take advantage of the many available resources to help your college accelerate growth, increase enrollment, and support aspiring entrepreneurs in your local community. Membership provides you and your colleagues with access to valuable tools, access to funding, and proven approaches that will help vitalize your entrepreneurial ecosystem.
NACCE Webinars are FREE for NACCE Members | $25 for NonMembers
Not sure if you're a member? Reach out to our team at members@nacce.com.
Featured Speaker: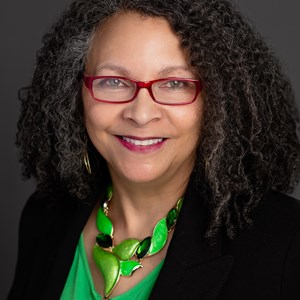 Kaite Gailes
Senior Director of Membership & DEI+B


NACCE
About our speaker:
Katie Gailes is one of the newest members of the NACCE team. She brings with her seven years of community college experience as the Director of Entrepreneurship Initiatives at Wake Technical Community College. During that time, Katie developed three approaches to adding entrepreneurship content to your standard curriculum without waiting for one-to-three years to get a new course or certificate approved through the faculty senate and without sacrificing the required course content. The objective of her 'infusion programs' is to make entrepreneurship education and resources more visible and available to every student at the institution.
Katie is a proud native North Carolinian who has devoted most of her professional life to helping small business owners and entrepreneurs. She attended Bennett College for Women in Greensboro and the Duke University Fuqua School of Business. She spent six years as a marketing and business strategy consultant for small businesses, then 3 years as counselor in the Growing American Through Entrepreneurship (GATE) program at the NC Rural Economic Development Center, before joining Wake Tech. In addition to the infusion programs she will discuss in this webinar, Katie co-founded the LaunchMyCity community-based economic development model that has trained approximately 600 small business owners and entrepreneurs across Wake County, North Carolina; about 70% of them were African American and/or women. The LaunchMyCity model is now gaining traction nationally and internationally.