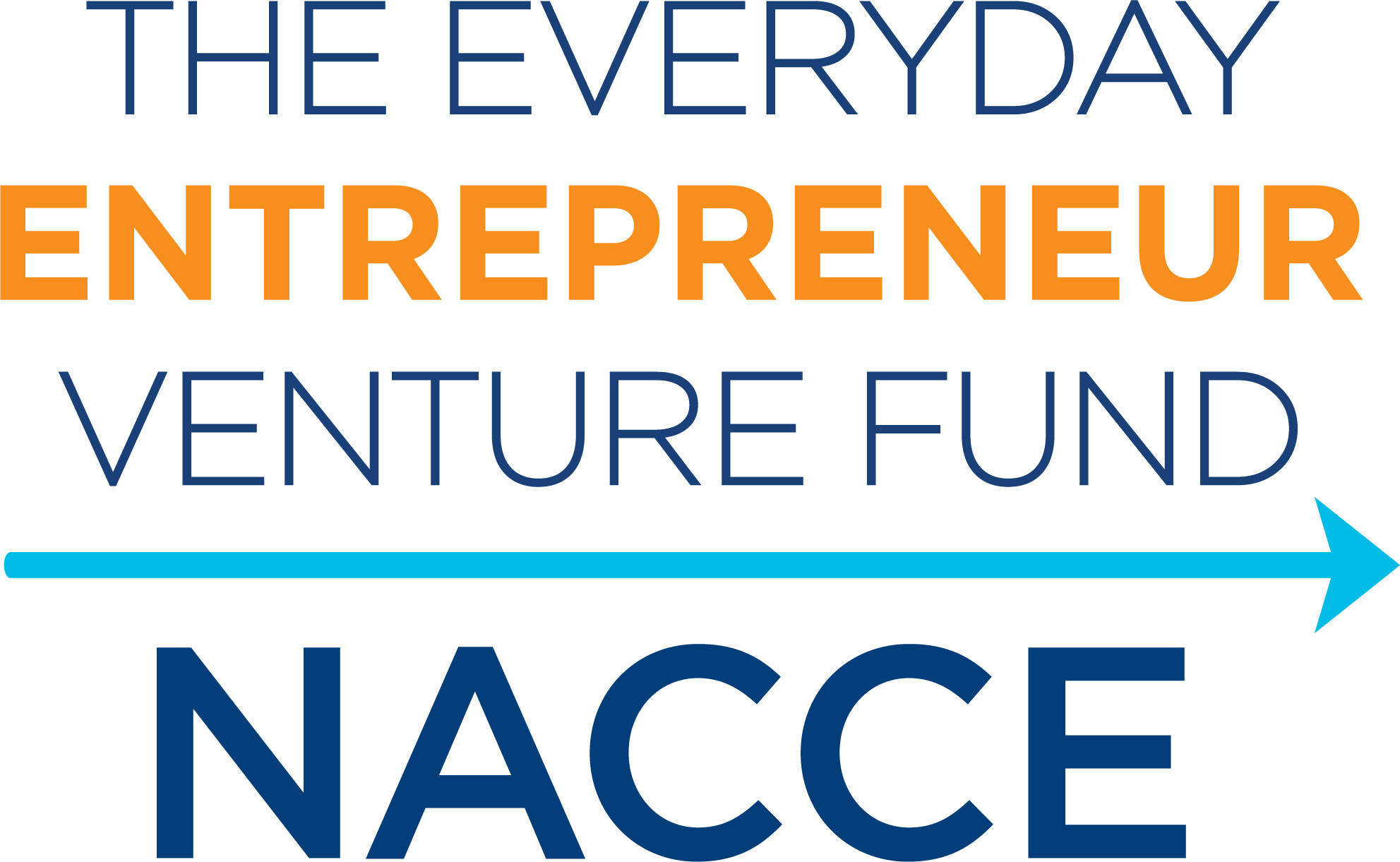 It's been hard to keep this news under wraps, but true to the spirit of entrepreneurship, the EEVF Steering Committee has dedicated the last several weeks to innovating our current model to maximize both funding and impact.
EEVF 2.0 empowers every NACCE member college to support a local entrepreneur interested in applying for start-up or scale-up funding. Do you have a community member or current/former student who needs help to get their business off the ground? Participate in EEVF 2.0!
HOW IT WORKS
Applications from entrepreneurs will be received online at a centralized NACCE hub at Startup Space.

NACCE will provide information on application requirements and how to navigate the application prior to each funding round.



Finalists will be interviewed by a NEW national funding committee that will award funds to entrepreneurs across the United States. Whenever possible, feedback will be offered to applicants who did not make it to the final round.


The college presenting the entrepreneur will commit to mentoring/securing mentorship for award winners for no less than one-year post launch.



In exchange for funding, entrepreneurs will share metrics indicating their growth with NACCE.
SAVE THE DATE | OCTOBER 3-6

Join us at #NACCE2021 for a special EEVF Pre-Conference Event! Dabney S. Lancaster Community College President Dr. John Rainone and others on Sunday, October 3 for a special Everyday Entrepreneur Venture Fund pre-conference funding and fundraising session to kick-off the 2021 NACCE Annual Conference. While we hope to see you in-person at the Radisson Blu Mall of America, just outside of Minneapolis, Minn. from October 3-6, virtual ticket options are also available to all NACCE friends. Click here to register for #NACCE2021.

THE FIRST EEVF 2.0 FUNDING APPLICATION WINDOW OPENS IN 2022

Entrepreneurs connected to our dynamic member network will be able to access the funding application via Startup Space in early 2022. NACCE will prepare our members with applications requirements and procedures this fall so that your communities can be prepared to hit the ground running in the new year. All information will be posted to www.nacce.com/eevf, shared via eNews, and included on our social media channels.

EEVF 2.0 PLANS TO PARTICIPATE IN NATIONAL ENTREPRENEURSHIP WEEK, FEBRUARY 12-19, 2022

NACCE's EEVF Funding Committee will select and interview candidates eligible for funding immediately following our application window, and are tentatively planning some EEVF engagements during National Entrepreneurship Week 2022. We are excited to announce that we have more than $250,000 in funding to award to entrepreneurs across the nation, so we encourage you to start thinking about students and community members that you're engaged with that would benefit from your mentorship and access to EEVF's financial support - we'll make a great team!
IN THE MEANTIME...


Take a deep dive into Startup Space!
Startup Space, founded by an entrepreneur supported by EEVF Phase I participant Hillsborough Community College (Tampa, Fl.), has been providing support to EEVF Phase II schools and is committed to serving our member network. Stay tuned for more information about how Startup Space is partnering with NACCE and their work connecting communities to programming, resources, mentoring and support.

WE'RE LOOKING FORWARD TO LAUNCH

EEVF 2.0 is a win-win! 100% of EEVF Phase II funding was dedicated to entrepreneurs, which led to some amazing innovations by our five pilot locations. EEVF 2.0 lets the administrative burden fall on the NACCE team, and empowers your faculty and program leadership to focus on what matters most: the success of new businesses in your community. While NACCE is not discontinuing activity in Phase I or Phase II programs, we will not be holding an application round to launch a new cohort. What we are exploring is how we can provide the tools necessary to help our members launch local programming, leveraging the EEVF model and brand to raise money and infuse cash into their own entrepreneurial ecosystems. As we continue to build out the program, we'll share updates and news via www.nacce.com/eevf and through eNews and social channels. SPOILER ALERT - you can expect big news at #NACCE2021, so register today!