PFEP College of Excellence Awards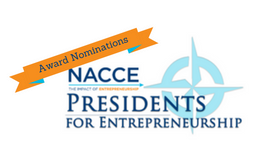 Several years ago, NACCE implemented the President's for Entrepreneurship Pledge (PFEP) as a way of igniting positive change across campus and in the classroom. In 2015, the PFEP was validated through an independent study as an effective leadership method. For the past two years, we have recognized 10 schools with PFEP College of Excellence Awards (see 2018 winners at bottom of page). We are proud to announce our 2019 Winners.
Congratulations to the 2019 PFEP College of Excellence Winners!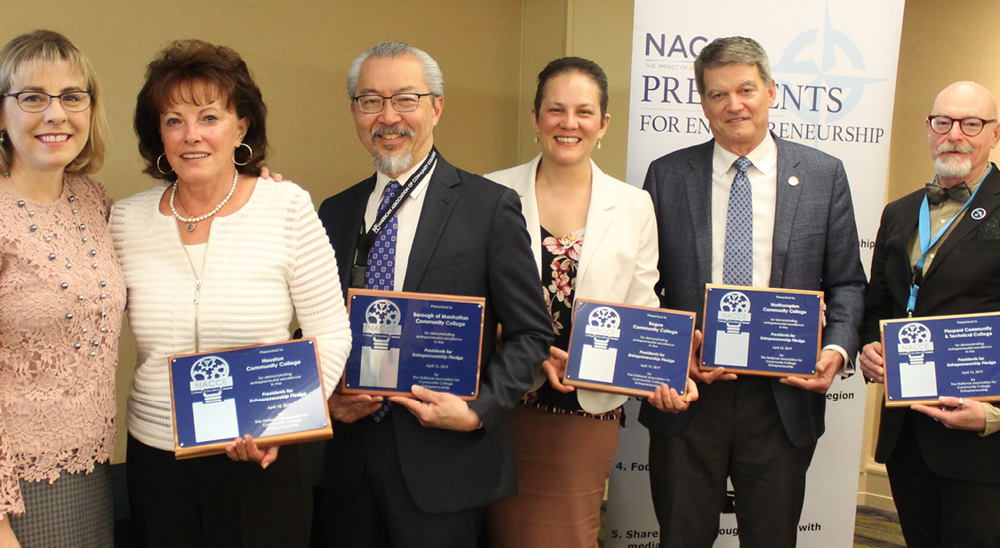 Our 2019 Winners from L-R: Rebecca Corbin, NACCE, Maya Durnovo, Houston Community College, Erwin Wong, Borough of Manhattan Community College accepting on behalf of Interim President Karrin Wilks, Jennifer Worth, American Association of Community Colleges accepting on behalf of Dr. Cathy Kemper-Pelle, president of Rogue Community College, Dr. Mark Erickson, Northampton Community College, Dr. Chuck Terrell, Eastern West Virginia Community & Technical College accepting on behalf of Dr. Johnny Moore, Pierpont Community & Technical College
Step 1: Form teams to focus on entrepreneurship
Northampton Community College, Bethlehem, PA

Step 2: Connect with entrepreneurs in the community
Houston Community College, Houston, TX

Step 3: Collaborate with industry in your region
Pierpont Community & Technical College, Fairmont, WV

Step 4: Focus on business and job creation
Rogue Community College, Grants Pass, OR

Step 5: Share stories through events and the media
Borough of Manhattan CC, New York, NY
VIEW PHOTOS FROM AWARDS BREAKFAST
---
2018 College of Excellence Award Winners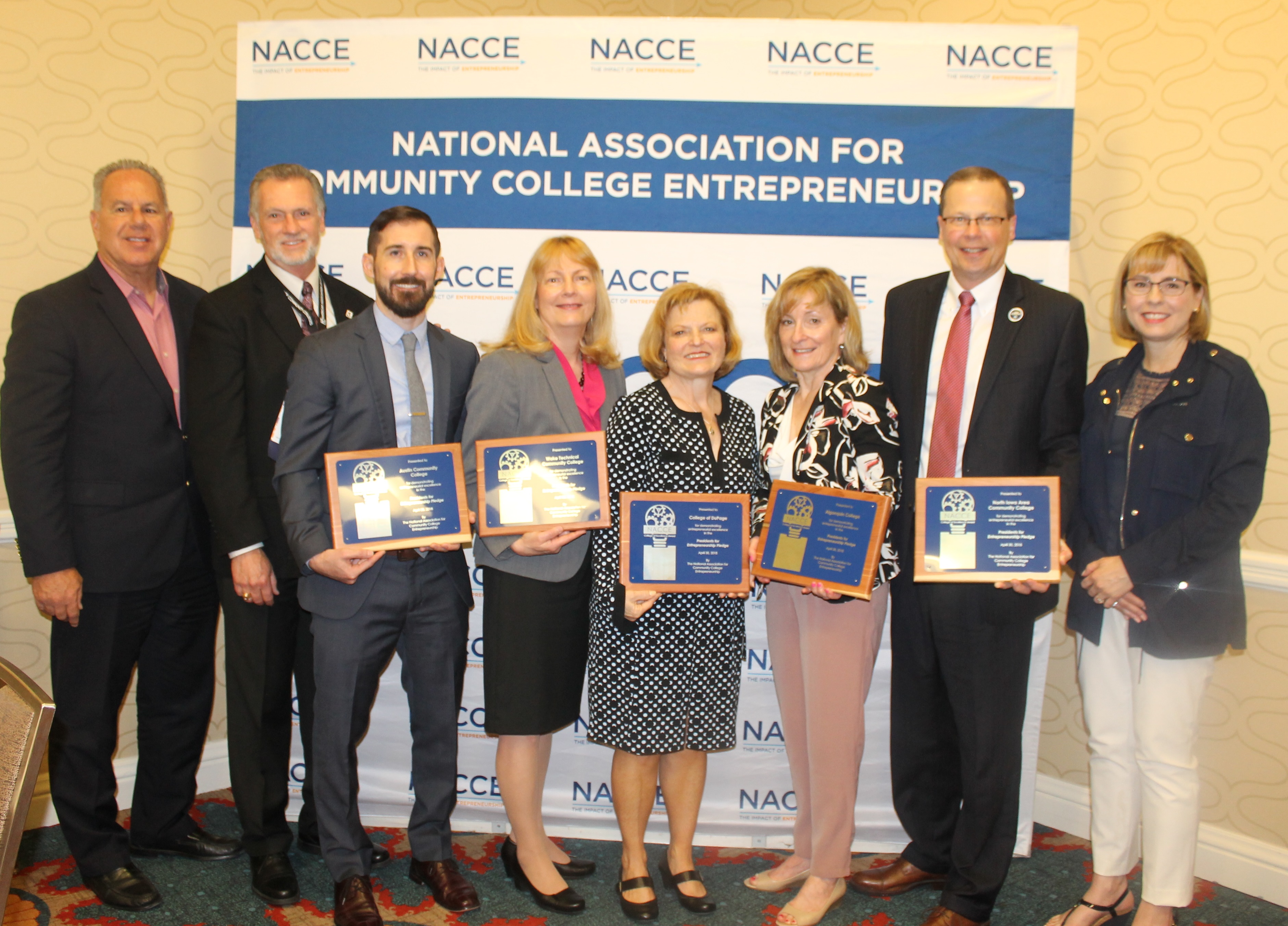 Step 1: Algonquin College (Canada)
Step 2: College of DuPage (IL)
Step 3: Austin Community College (TX)
Step 4: Wake Technical Community College (NC)
Step 5: North Iowa Area Community College (IA)