NACCE & GROWTHWHEEL TO OFFER ENTREPRENEURIAL TOOLBOX CERTIFICATION TRAINING
Date posted
August 28, 2017
SPRINGFIELD, MA - - August 28, 2017 - - The National Association for Community College Entrepreneurship (NACCE), the nation's leading organization focused on promoting entrepreneurship through community colleges, has announced a partnership with GrowthWheel, a visual and cloud-based toolbox for decision-making and action planning for entrepreneurs, to provide a public Entrepreneurial Toolbox Certification Training. Through the training, participants will learn how to use the GrowthWheel Toolbox and integrate it into an entrepreneurship training program. The course is comprised of presentations, open discussions, case studies, independent work, and group work activities.
"We believe this partnership and specifically this training, will allow our members to advance their entrepreneurship programs," said Rebecca Corbin, Ed.D., president & CEO of NACCE. "NACCE is proud to partner with GrowthWheel to help our members continue to improve and develop their entrepreneurial teaching practices and courses."
GrowthWheel is a visual way of looking at areas of business that entrepreneurship educators already teach and on which entrepreneurs are already working. For the instructor, the absolute flexibility of the toolbox means that it can be fully adapted to an existing curriculum. Instructors can build a curriculum entirely based on GrowthWheel or simply plug in and play some of the 20 GrowthWheel modules to an existing course.
"When we first designed and developed GrowthWheel in Copenhagen in 2005, it was used for training programs," said GrowthWheel founder and CEO David Madié. "Since then we have mainly focused on getting the tool in the hands of 2,000 business advisors to use with real-life entrepreneurs. With this new partnership, we are taking GrowthWheel back to its roots."
Attracting Key Users
Using GrowthWheel, entrepreneurship programs can attract the best client companies for their student projects and maintain the relationship by working with a 360-degree perspective, focusing strictly on top priorities, and creating actionable output from each interaction. Advisors, faculty, and student teams can significantly benefit by using visual tools and a structured process adapted to the individual client company.
The NACCE-WheelGrowth partnership will kick off with a two-day training session October 7 & 8, 2017 at the Ybor City Campus of Hillsborough Community College in Tampa, Florida. The training is $1,500 (plus registration fees). NACCE members receive a $180 membership discount. Madié and Elizabeth Binning, GrowthWheel Product & Learning Specialist, will lead the training program. Registration is open to all sectors, including private, public and non-profit. Contact GrowthWheel Client Relations Coordinator, Oliver Mika, for the NACCE Member Discount Code at oliver@growthwheel.com. For more details and to register, please visit https://www.growthwheel.com/courses/tampa-oct2017.

GrowthWheel is a visual toolbox for decision-making and action planning for startup and growth companies. It helps entrepreneurs build their businesses through a simple action oriented process that stays true to the way most entrepreneurs think and work.
Learn more at www.growthwheel.com.

NACCE is a member organization of over 300 community colleges representing nearly 2,000 staff. Presidents, educators, administrators and center directors focused on igniting entrepreneurship in their community and on their campuses. NACCE has two main goals:
1. Empower the college to approach the business of leading a community college with an entrepreneurial mindset; and
2. Grow the community college's role in supporting job creation and entrepreneurs in their local ecosystem.
Learn more at www.nacce.com.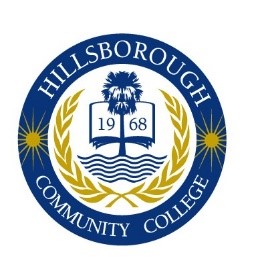 Hillsborough Community College (HCC) is a two-year community college, located in Hillsborough County, Florida.
With more than 43,000 students, the college has five campuses located throughout the county.