NACCE Brings Expanded Commitment to National Entrepreneurship Week 2020 with New Team...
NACCE Brings Expanded Commitment to National Entrepreneurship Week 2020 with New Team, Expanded Vision, & New Vigor
NACCE's celebration of National Entrepreneurship Week (NEW), was especially significant this year because it included the grand opening of our new national headquarters at Wake Tech Community College in Cary, NC. It also provided us with the opportunity to enthusiastically renew and expand our commitment to providing leadership and sustainable, scalable resources to foster entrepreneurial thinking and action throughout the country.
As the nation's leading organization focused on promoting entrepreneurship through community colleges, NACCE led or contributed to a number of events during NEW, February 15 to 22, including:
A nationally broadcasted webinar in partnership with EntreEd, highlighting North Idaho College and our upcoming event, make/SHIFT 2.0.
A Center of Practice event hosted by the Maricopa Community College District of Arizona, featuring Paradise Valley Community College's student success group "Club Z."
A series of meetings with community leaders to discuss how entrepreneurial practitioners and leaders can best share entrepreneurial practices and expertise.
Three professional development workshops co-presented by NACCE, Hillsborough Community College, and Wake Tech that included:

"Equity & Diversity"
"Access to Capital: Financial Fitness in Turbulent Times"
"Fostering an Entrepreneurial Mindset"
Launching our new home
We also marked the official grand opening of our new national headquarters during a ribbon and cake-cutting reception. The festivities included remarks by Wake Tech President Scott Ralls who welcomed NACCE to the college campus.
NACCE's new home serves as a training location for national and regional summits. It also houses our newly expanded leadership team and new hires including: Natalia Berezhna, project manager, Operations; Jeff Smith, director, Innovation & Equity; and Anne Strickland, vice president. Our enlarged NACCE team enables us to expand our offerings, increase our capacity to grow our partnership and pilot programs, and amplify our mission and message.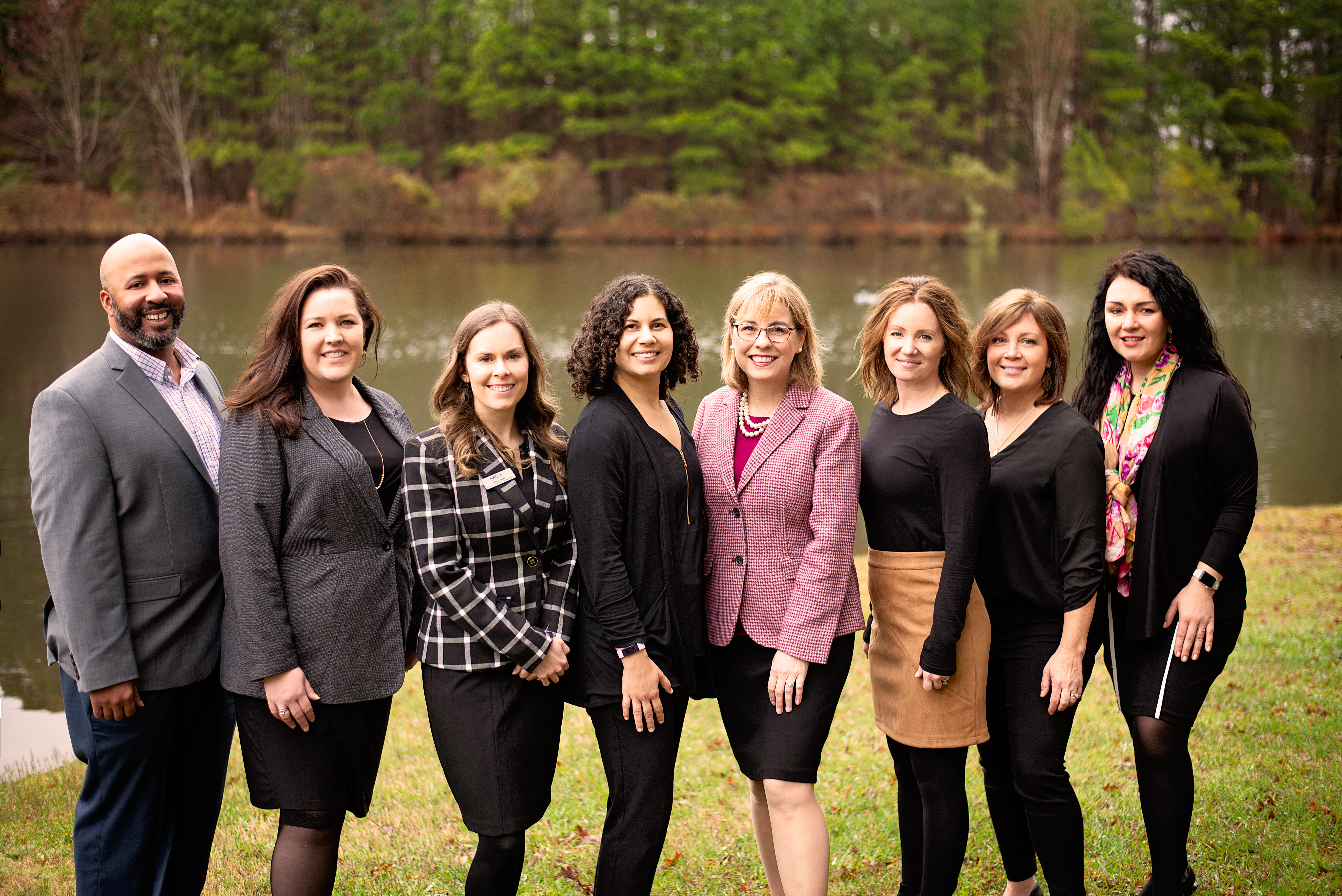 L-R: Jeff Smith, Anne Strickland, Leah Deppert, Anelisa Lauri, Becky Corbin, Katie Calabrese, Amy Bouvier and Nataliia Berezhna
Rounding out this year's observance of NEW, North Carolina Central University hosted a Center of Practice event focused on Equity & Diversity for HBCUs and Minority Serving Institutions (MSIs). The event featured the Brian Hamilton Foundation and experts in diversity and inclusion from NACCE, Wake Tech Community College, and Paradise Valley Community College.
TiE Carolinas and Crowdfund NC co-hosted an "Investing in NC Entrepreneurs" event at the Research Triangle Park headquarters.
And NACCE, in partnership with the Verizon Foundation, presented a Mentoring Professional Development Institute session as part of the ongoing Verizon Innovative Learning (VIL) program with pilot participants at NC A&T University in Greensboro, NC. A portion of this workshop and a group tour took place at the International Civil Rights Center & Museum in observance of Black History Month.
Finally, during NEW, NACCE officials met with the Every Entrepreneur Venture Fund (EEVF), a non-profit organization committed to launching college entrepreneurs into businesses with a focus on community-based start-ups, scale-ups of existing alumni businesses, and the implementation of proven, replicable business models. As a result of these early meetings, NACCE and EEVF are meeting again this month to explore how we can work together to help student entrepreneurs.
About National Entrepreneurship Week
In 2006, the National Consortium for Entrepreneurship Education (EntreEd), along with the Kauffman Foundation, worked with state delegates to submit a house resolution in Congress designating the third week of February each year as "National Entrepreneurship Week." Since then, NEW has been a highly visible celebration of entrepreneurship in communities across the U.S. To learn more, visit www.NatlEshipWeek.org. Follow on Twitter at @NatlEshipWeek or tweet with the hashtag #NatlEshipWeek.