Innovation in Action – A Culture Change Convening
Innovation in Action – A Culture Change Convening
May 10 – 12, 2023
NACCE's President, Dr. Rebecca Corbin, kicked off the event with a warm welcome at a beautiful reception, held at Singleton Classics car venue, sponsored by the Singleton Foundation. Classic cars were on display with their stories of innovation proudly framed by their sides. Ryan Groves and his team from Slyngshot and the Singleton Foundation created a truly spectacular atmosphere where everyone felt celebrated. All in attendance signed a pledge to assist in building and supporting the entrepreneurial ecosystem to effect a campus-wide cultural change to innovative thinking.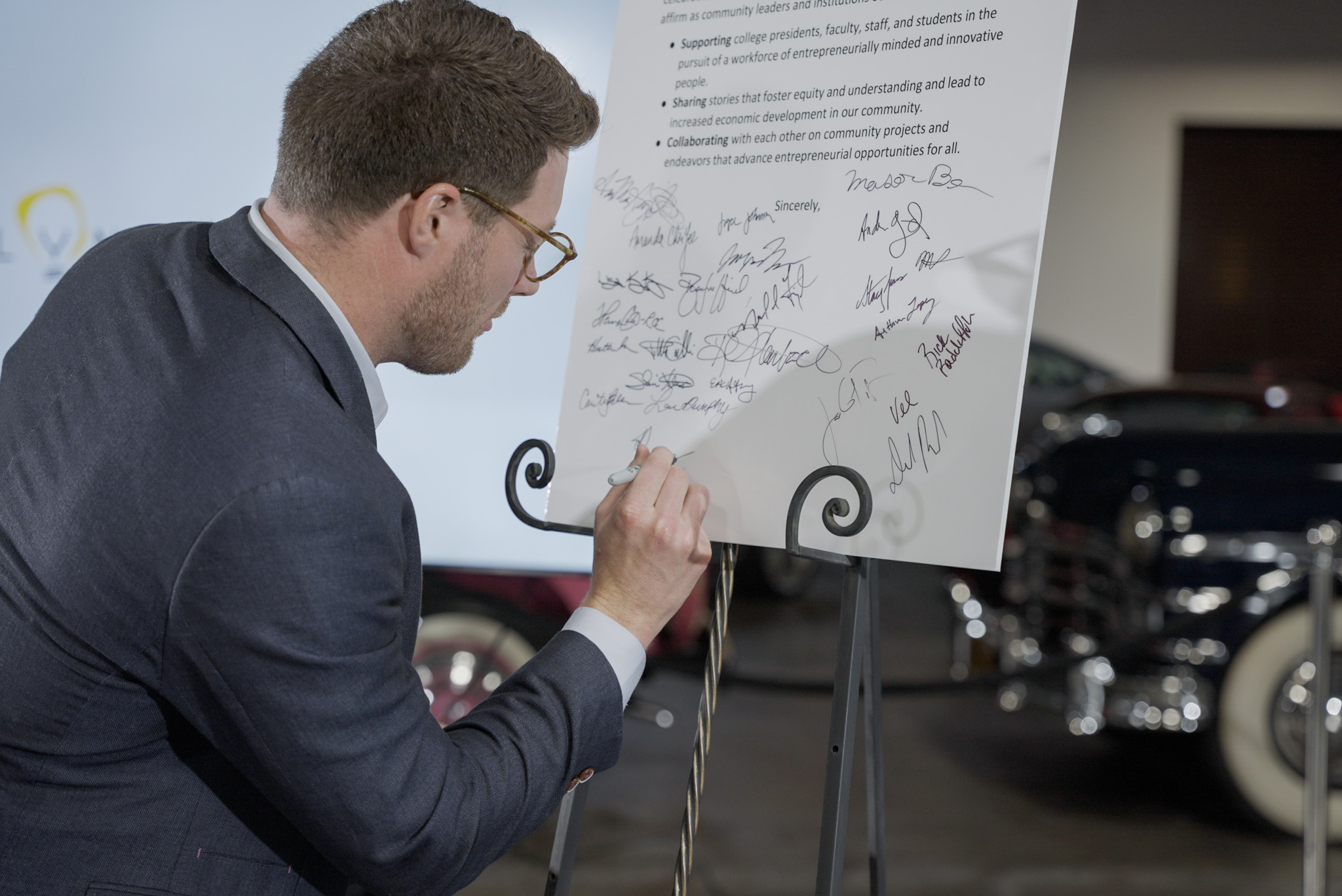 The three-day event consisted of various interactive workshops facilitated by Dr. Andy Gold. The activities supported participants in practicing skills focused on effectuation and innovation mindset, along with design thinking, to learn of how these can be used campus wide to solve problems. Resources such as the Entrepreneurial Mindset Profile, Slyngshot, and Business Model Canvas were also used to demonstrate their effectiveness in these processes.
During these workshops, each campus team started with "wouldn't if be great if…" statements, and then selected from those to decide on a problem to solve. The skills demonstrated were used to produce an action plan to implement a solution. The teams then created prototypes of their solutions, generated a "jingle" for their product, and then pitched their ideas to the group. Moreno Valley College won the "People's Choice" award for the best pitch.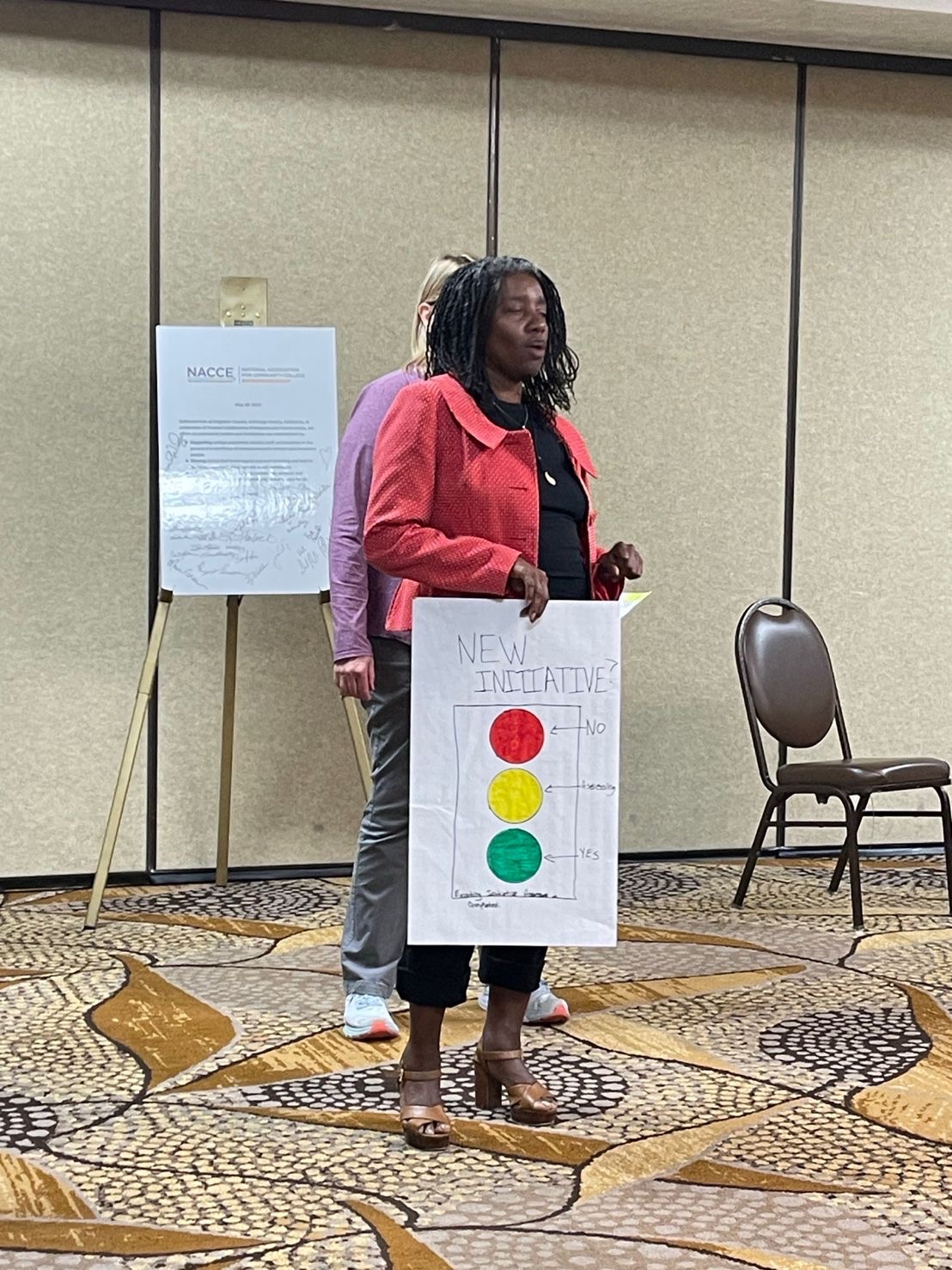 "If community colleges are to meet the fast-past and changing needs of the America workforce during this next decade, they are going to have to create a culture of entrepreneurial thinking," stated Dr. Daniel Walden, President of Victor Valley College. "The NACCE Innovation in Action event I recently attended addressed the heart of this need," he continued. "I, along with the other participants, were inspired by Andy Gold and team to open up our minds to a true entrepreneurial mindset."
This was not an event where you show up, learn a lot that you are excited to bring back, and then forget about once you return to campus. Participants were excited to learn that follow up will include monthly check in calls with NACCE to provide guidance and accountability as the teams move forward with their solutions. Innovative Change Maker, a five-month long, asynchronous workshop series, will also be available to campus teammates to further promote these skills. The resources used during the event are available on NACCE's website.
"The types of changes that this event was meant to illicit do not happen overnight," commented Lisa Kiplinger Kennedy, Regional Director of Business and Entrepreneurship for the IEDRC. "To create a meaningful and valuable experience for the colleges, we wanted to make sure that they had an actionable project to take back to their campus to continue working on with their teams, and all the resources necessary to be successful. I look forward to observing as the colleges continue this journey."