Partnering on Minority Male Program
Date posted
March 27, 2019
This article appears in the latest edition of Community College Entrepreneurship.
NACCE has begun a new collaboration with the Verizon Foundation to partner on the Verizon Innovative Learning (VIL) for Minority Males program. It is the only exploratory project-based learning experience of its kind in the country that leverages next-generation technology for underrepresented middle school minority males to positively impact themselves and their communities.
During a three-week summer tech learning experience and monthly engagements throughout the academic year over two years across 24 Minority Serving Institution (MSI) campuses and universities, 4,800 minority males will be engaged to identify – and solve – a community problem that aligns with the UN Sustainable Development Goals. Empowered by virtual field trips, key learnings, and connections with male mentors, young students will develop a culminating project, solving a challenge in their community.
The institutions participating in the program have partnered with NACCE, according to NACCE President and CEO Rebecca Corbin. "NACCE is exploring an expansion of a special university affiliate membership that would encompass the universities that partner with community colleges and NACCE," said Corbin. "This is an exciting time for NACCE as we welcome our new members and look to the future," said Corbin. "Together, we hope to advance entrepreneurial thinking and action among minority students in these Minority Serving Institutions, their communities, and beyond."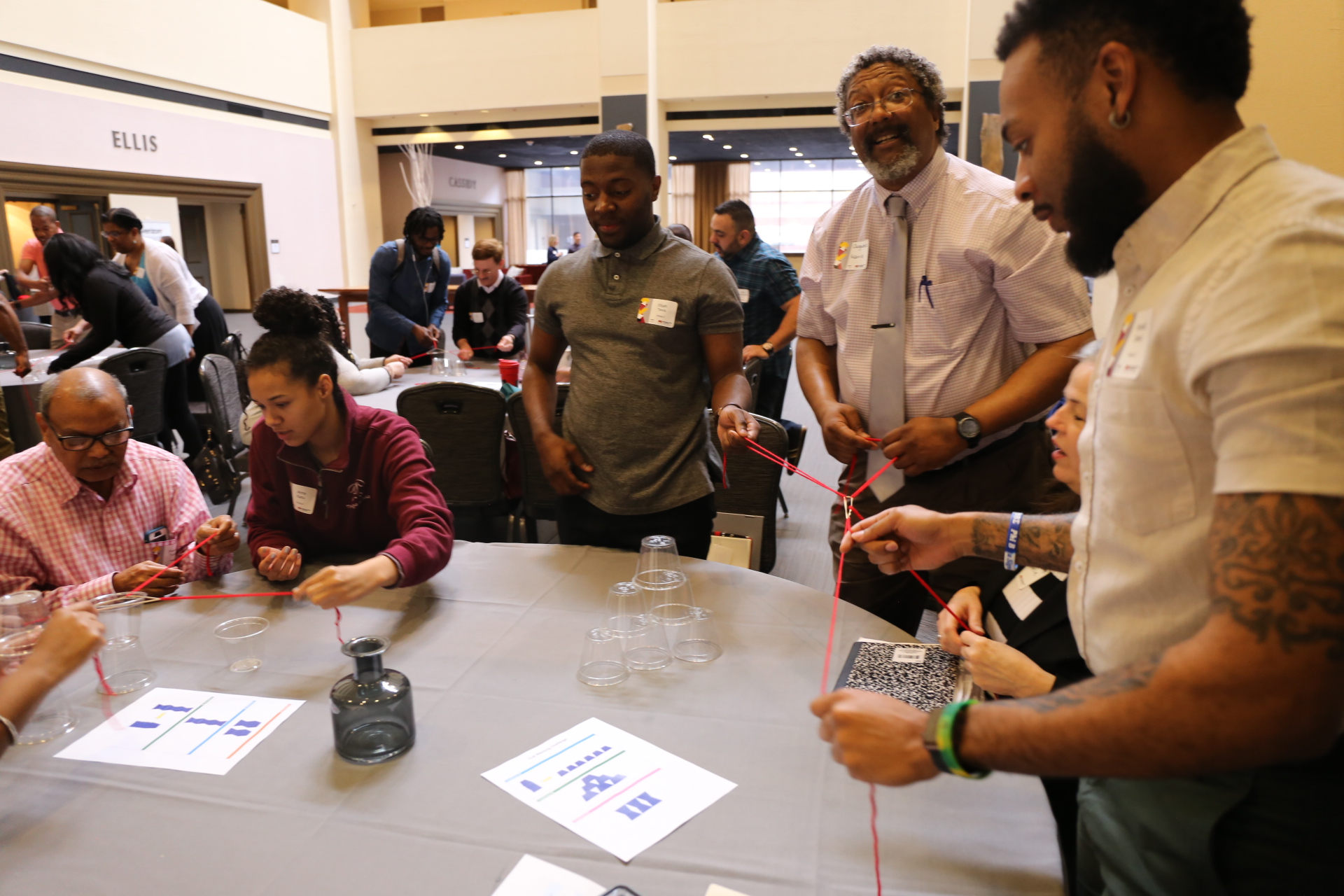 The 24 Minority Serving Institutions include:
California State University, Los Angeles, CA
California State University, San Bernardino, CA
Central State University, Wilberforce, OH
Clark Atlanta University, Atlanta, GA
Delaware State University, Dover, DE
Dillard University, New Orleans, LA
Fisk University, Nashville, TN
Florida International University, Miami, FL
Hampton University, Hampton, VA
Harris Stowe University, St. Louis, MO
Howard University, Washington, DC
Jackson State University, Jackson, MS
Kentucky State University, Frankfort, KY
Morehouse College, Atlanta, GA
Morgan State University, Baltimore, MD
New Mexico State University, Las Cruces, NM
North Carolina A&T State University, Greensboro, NC
North Carolina Central University, Durham, NC
Tennessee State University, Nashville, TN
Texas Southern University, Houston, TX
The University of the District of Columbia, Washington, DC
Tuskegee University, Tuskegee, AL
University of Arkansas, Pine Bluff, Pine Bluff AR
Virginia State University, Petersburg, VA
In early March, many of our members met up in Phoenix, AZ for the #VerizonInnovativeLearning instructor training for the Rural Girls and Minority Male summer camps that will be happening all over the US this summer. We are so thankful to have such amazing members and the Verizon Foundation as a partner. Here's to a summer full of learning and fun!
CLICK HERE TO SEE PHOTOS OF TRAINING
For more information about the program, contact Katie Calabrese: calabrese@nacce.com