Design Thinking Center of Practice
Lead College: Hillsborough Community College (FL)
We are pleased to be working with Hillsborough Community College as the Design Thinking COP at their HCC InLab. Professors Andy Gold (pictured below) and Beth Kerly have held mutliple design thinking workshops for institutional leaders and entrepreneurial educators. They daily teach and infuse design thinking principles in their courses and entrepreneurial efforts at HCC.
Interested in getting involved? Fill out the below form, and connect with our Design Thinking Center of Practice Leader Andy Gold. Share your best practices and concerns so that we can continue to support one another.
---

Further Reading & Resources: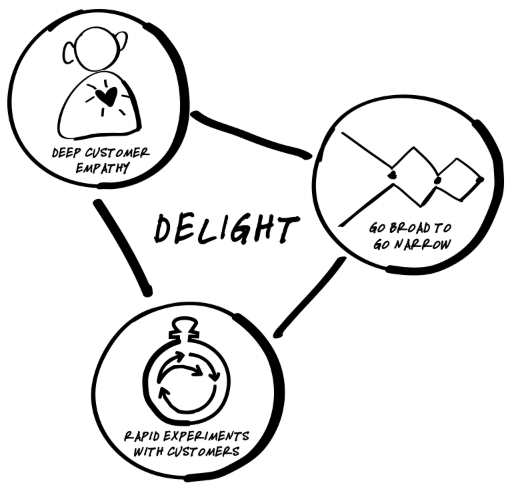 Screen capture from intuitlabs.com/design-for-delight
Read this Forbes article entitled "Design Thinking: Are Empathy and Failure The Secret Ingredients For Your Business' Future?"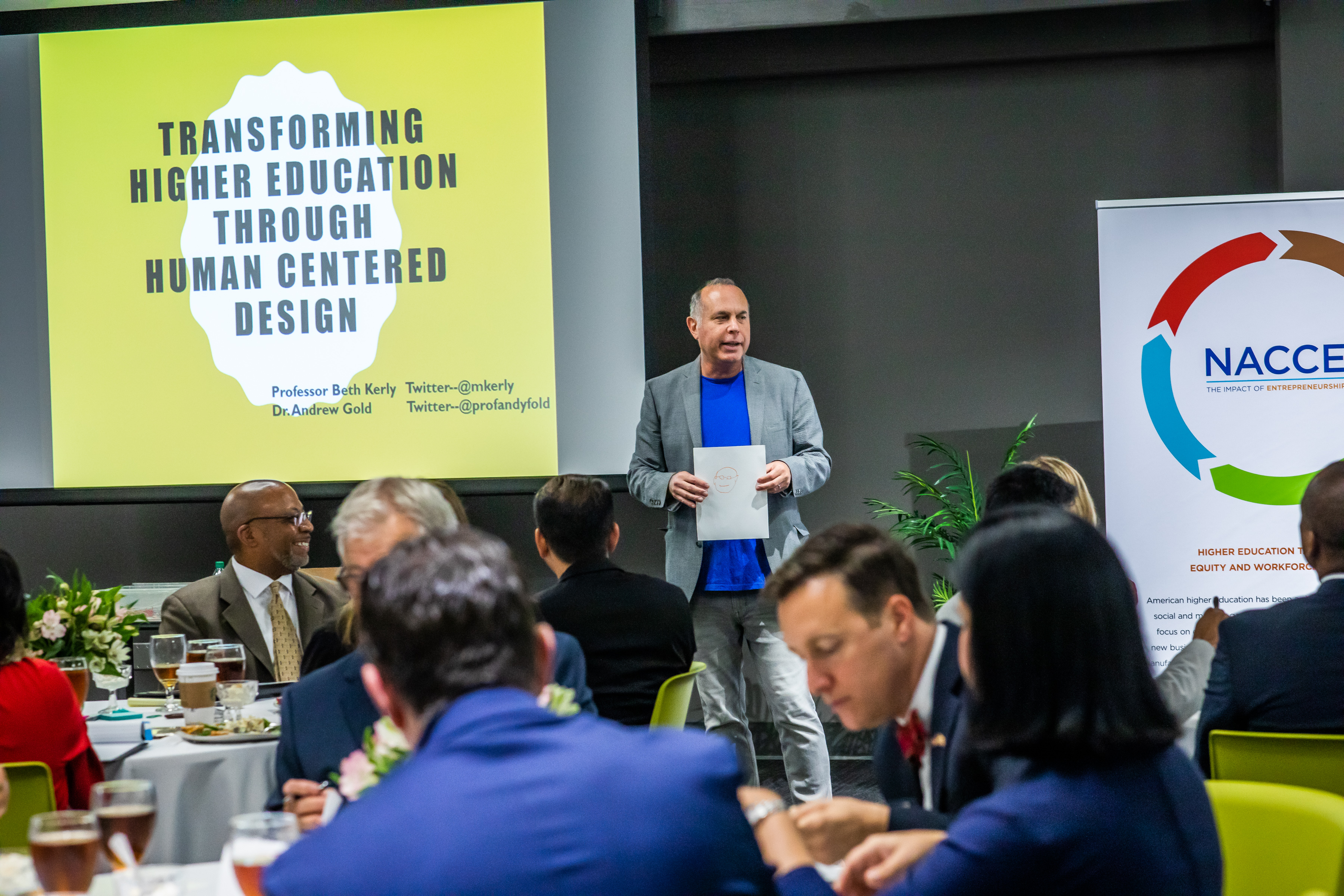 Design Thinking Center of Practice