EntreEd
NACCE and The National Consortium for Entrepreneurship Education (Entre-Ed) have partnered through two major initiatives over the past 3 years: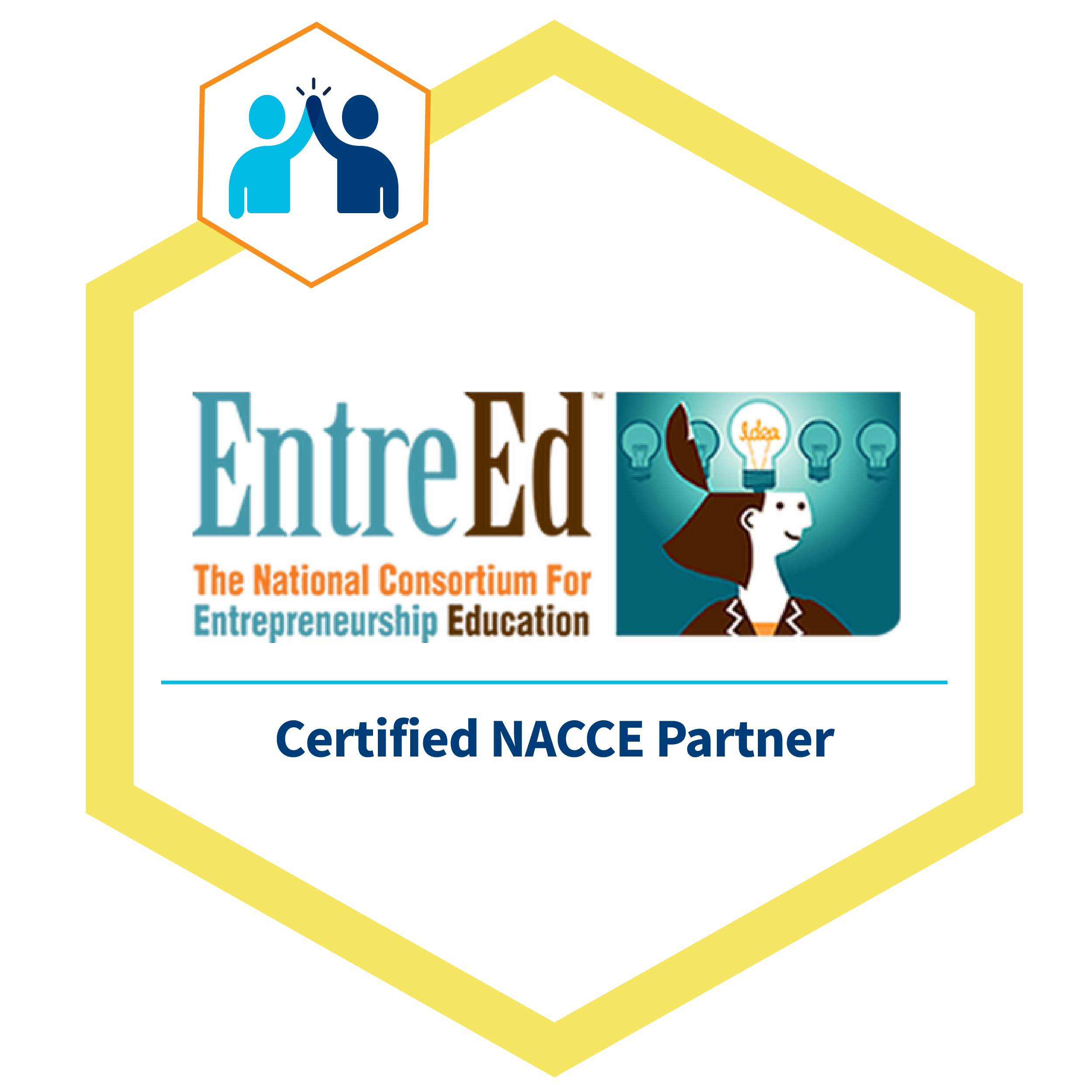 ESTEAM: The Fostering Self ESTEAM in Appalachia's Emerging Workforce project infuses Entrepreneurship into the region's STEAM (Science, Technology, Engineering, Arts and Mathematics) initiatives to graduate a workforce of entrepreneurially-minded students poised to recognize and create solutions to gaps within their local economy. To learn more about this initiative, please click here

.
America's Entrepreneurial Schools Initiative (AES): This is EntreEd's national school designation designed to drive K-12 entrepreneurship for Every Student, Every Year. The designation recognizes outstanding K-12 schools (public, private and career centers) that deliver entrepreneurship education to all students and provides best practice professional development and support across all grade levels for schools to attain this goal. NACCE worked with our community college partners who helped with outreach and implementation for schools they serve. To learn more about the AES initiative, click here

.
---
NACCE's Technical Assistance to ESTEAM - Technical Support and Professional Development for Colleges
In 2020, NACCE has continued it's partnership with EntreEd on the ESTEAM Project. The project is a collaborative effort between EntreEd, The EdVenture Group, NACCE, and the National Center for Resource Development (NCRD). The two-year project will reach seven Appalachian states, 52 Appalachian counties, and a potential 75 rural school districts to build on and expand best practices from EntreEd's POWER grant, America's Entrepreneurial Schools and Colleges (AESC). NACCE's main roles include providing technical support and professional development opportunities for colleges involved.
VIEW MORE

---
NACCE's Technical Assistance to AES Initiative – Forging K-12 and Community College Relationships to Promote Entrepreneurship
An award of $255,000 between 2017 – 2019 supported NACCE's work to provide outreach, professional development, and communications for eight community colleges and institutional partners that served over 45,000 K- 12 students as of December of 2018.