Back to Events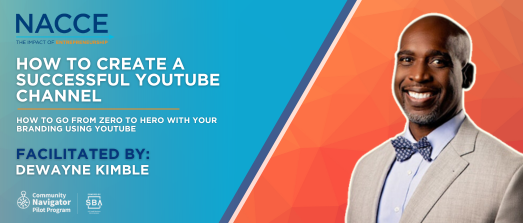 How to Create a Successful YouTube Channel
Going from zero to hero with your branding using YouTube
Tuesday, July 18, 2023
Event Details
Building a brand for your business or as an influencer is not as easy as just posting to Social Media.
It takes proper planning and implementation along with a bunch of consistency.
You need to find different ways to engage your costumers and community as they are the driving factor for any business, ask any successful entrepreneur.
If YouTube is not in your utility belt to use as an ENGAGEMENT TOOL then you might as well sit on the side lines.
STATISTICS DON'T LIE:
There are

122 MILLION

active daily YouTube Users

With

1 BILLION

hours of video watched

and

$7.96 BILLION

in Ad Revenue just for 2022 alone
YouTube is the 2nd most visited website...just think about that for a minute. The 2nd most visited in the ENTIRETY of the Internet.
That means there's a lot of constant traffic and a never-ending set of eyes on the content that is available. Money and consumers are out there to no end, all you have to do is create something a grab a piece of the pie!
Now that you know, it's TIME TO DO SOMETHING ABOUT IT!
Let me tell you my journey how I went from knowing absolutely ZERO about Youtube to cultivating over 1,000,000 collective views on for my VA Claims business.
In this workshop you'll learn:
How to utilize YouTube as a supplemental tool to keep clients engaged and funnel them to your product or services.

Everything you need to know for how to set up and begin your YouTube Journey.

The type of equipment and the initial price points of entry.

What to expect in the beginning and how to build content that people want to watch.

Why designing the proper thumbnail matters. And oh by the way join my friend Kim Randall's workshop on Mastering Canva through NACCE as Canva is a game changer.

How to utilize the tools of the trade to review and fine tune your analytics.
Register Now and let's begin your YouTube Journey together!
Dewayne Kimble is also a consultant for National Association for Community College Entrepreneurship Community Navigator Pilot Program. To learn more how Community Navigator can help veterans find entrepreneurial resources for success click here.
For More Information: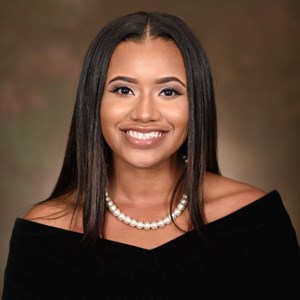 Amber Hicks
Membership Coordinator
NACCE
(984)206-1330
Dewayne Kimble founder of KMD89 VA Claims Consulting enhances the veteran's knowledge and understanding of the VA disability compensation claims process, so the veteran may maximize their VA compensation benefits.