Back to Events
Summits & Regional Conferences
Ideation Workshop: Entrepreneurial College of the Future
The Joy of Discovery Begins!
Thursday, June 2, 2022
at
1:00 PM (EDT)
to Friday, June 3, 2022 at 3:00 PM (EDT)
Event Details
As one of fifteen colleges selected to co-create the Entrepreneurial College of the Future, you are invited to a fly-in workshop on June 2 – 3, 2022 in Charlotte, North Carolina.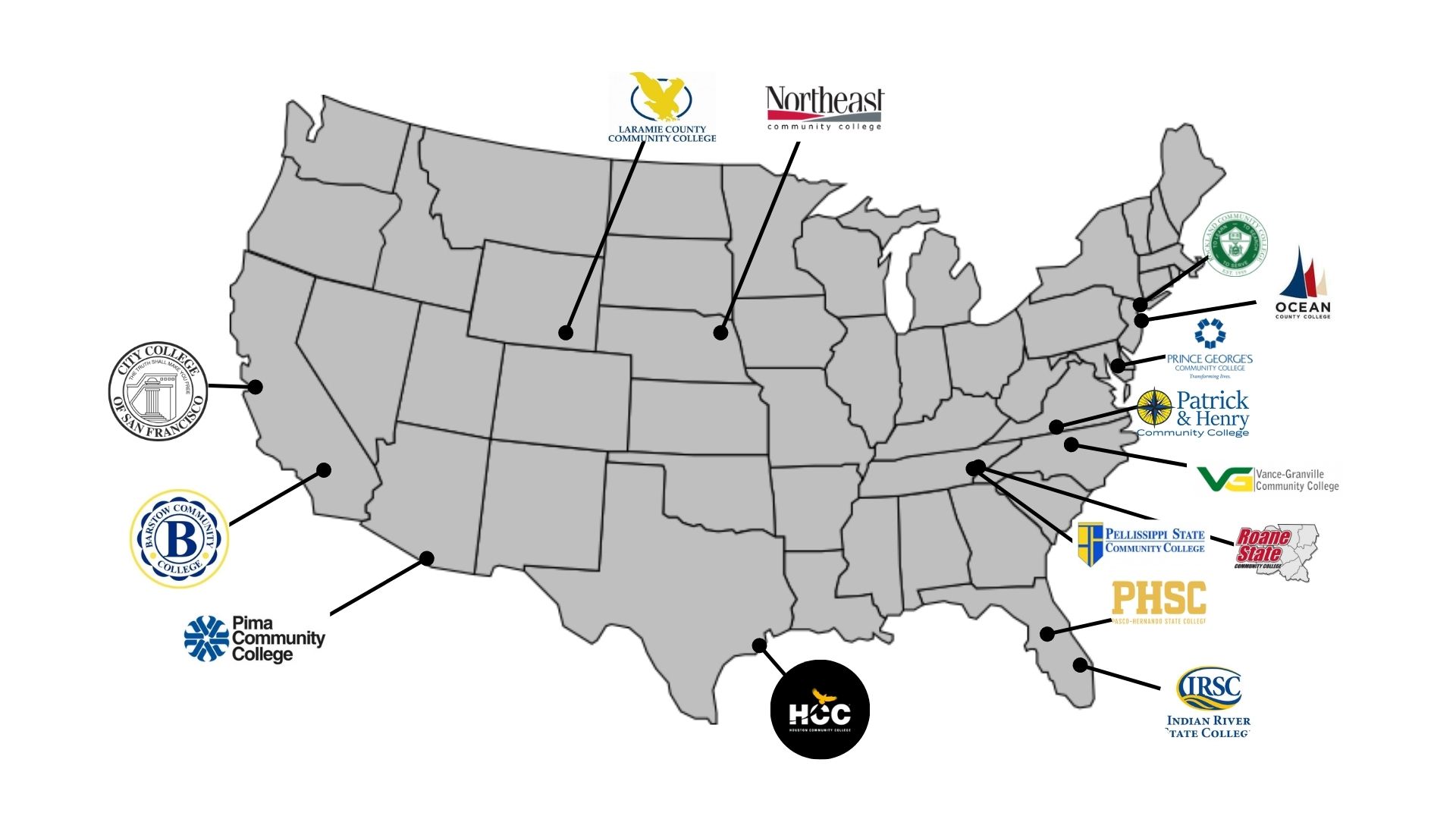 This workshop was created to spark creativity, problem solving, and action around four pillars:
Workforce Development - preparing students for the new world of work that includes creating one's own job and meeting employer needs.
Fundraising - imagining and embarking on bigger and bolder campaigns that meet student, college, and community needs.
Student Success - increasing enrollment, graduation, and job placement rates.
Silo Busting - creating a new model of entrepreneurial college organization and leadership where innovation is infused everywhere.
The planning committee and facilitators are also leaving space in between the pillars for other initiatives that will emerge as we ideate.
The three members of your college team will have the chance to:
See a challenge/opportunity with fresh eyes.
Discover new ideation techniques to trigger solutions.
Build a deeper and more meaningful network of college change agents.
Gain practices you can replicate on your campus and community.
Begin co-creating a national database of best practices to be shared among all colleges nationwide.
---
Check out this conversation between NACCE's Dr. Rebecca Corbin and Vollie Melson, Executive Director of Institutional Advancement & the AACC Foundation at Anne Arundel Community College. Learn more about workforce development and how we can – and should! – shift our thinking and innovate community partnerships by sharing resources and creating a system of support for entrepreneurs that results in an inclusive and diverse ecosystem. Join them as they share ideas about how to connect hopes and dreams with philanthropy, accelerate college fundraising, and build a lasting legacy for entrepreneurship.
---
Lead Session Facilitators:
Bryan Mattimore
Joe April
Dr. John Rainone
Co-Founder
The Growth Engine Innovation Agency
Principal
Forty-One Consulting
President,
Dabney Lancaster Community College
Bryan Mattimore is "Chief Idea Guy" of the Growth Engine Company, a Westport, CT innovation agency. In his marketing consulting career, Bryan has managed over two hundred successful innovation projects, leading to over $3 billion in new sales for Fortune 500 companies.

Bryan's most recent book is 21 Days to a Big Idea. A cum laude graduate of Dartmouth, he is also an innovation and marketing instructor for Caltech.
Joe April is a principal at Forty-One Consulting with decades of experience raising millions of dollars for community colleges through the Clements Group.
Dr. John Rainone became the fourth president of Dabney S. Lancaster Community College in 2013. He has dedicated more than 30 years to higher education in a variety of teaching, administration, and leadership roles. Dr. Rainone is passionate about student success, entrepreneurial fundraising, community colleges, rural development, and nonprofit management.

Active in numerous local community activities as well as on national boards and commissions, Rainone was named "Entrepreneurial President of the Year" by the National Association for Community College Entrepreneurship in 2021.
Throughout the 1.5 day session, the group will learn and apply a wide variety of state-of-the-art ideation techniques to generate new growth strategies and ideas for the four pillars/opportunity areas.
The five categories of ideation techniques included in the ideation session will be:
Better brainstorming
Questioning techniques
Metaphorical techniques
Visual techniques… and
Fantasy techniques
To generate ideas for the "silo busting" challenge for example, two questioning techniques: questioning assumptions and twenty questions will be used. To help the group generate new and innovative new ideas for the workforce development challenge, a combination of a better brainstorming technique: triggered brainwalking; and three fantasy techniques: customer wishing, worst idea and silly idea will be used. The workshop will end with a proven concept development technique called billboarding
---
Tune in to the future of entrepreneurship with NACCE's President and podcast host Dr. Rebecca Corbin and Joseph April, partner at Forty-One Consulting, LLC. Learn how community colleges are catalysts for meeting current employer needs and building future WORKFORCE opportunities.