Back to Events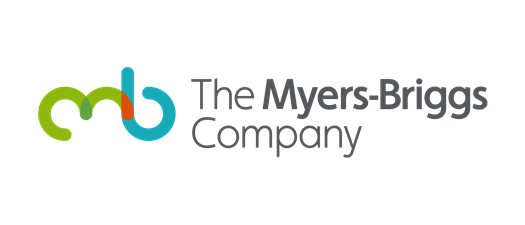 From Undecided to Undaunted: How Community Colleges Are Cracking the Code
Wednesday, November 6, 2019
Event Details
At Community College of Denver, 90% of students exit the "Chart Your Path" Program with a decision on their future pathway.
Retention rates of new students increased over 60% when ECMC equipped 46 colleges with tools and resources designed to help students and counselors determine academic and career path.
Butte College developed a way to get 100% student involvement in creating their Career and Academic Profile (CAP), which is utilized by counselors to develop a Student Educational Plan.
Community colleges are cracking the code on enrollment, engagement, persistence, and achievement rates by scientifically taking a deep dive into student self-awareness. Admissions, academic advising, and career counseling are deploying a combination of self-discovery and career assessments, practical skill-building, and dedicated time and space that empower students, and those that advise them, to make informed academic and career decisions based on their interests, passions, strengths and personality.
Learning Promise
Backed by decades of research through the VitaNavis platform, community colleges are engaging students from the start by giving them the tools and opportunities to work towards a tangible future. In less than an hour, you'll learn:
Best practices colleges across the country are applying to empower both students and those who advise them.
Proven and practical tools for advising students based on their interests, personalities, and strengths.
How to identify and articulate student strengths and interests that map to specific educational and career opportunities.
Start your own journey of self-discovery with the VitaNavis platform.
Trial it now for a limited time:
Presenter Information
Moderator:
Dr. Rebecca Corbin
President & CEO
NACCE
Rebecca Corbin is president & CEO of the National Association of Community College Entrepreneurship (NACCE), a leading non-profit membership organization dedicated to increasing entrepreneurship offerings and thinking at over 300 community colleges across the country. She has forged partnerships with national foundations to advance STEM education, ecosystem mapping, and intellectual property curriculum knowledge in community colleges across the United States.
Panelists:
Mike Nowicki
Director, Educational Opportunity Center
Community College of Denver
Mike can provide insight into key strategies in implementing a successful pathway program based on affording students self-discovery opportunities, the various methods of implementation, and his qualitative and quantitative findings including student reaction, student engagement, time to major declaration, scalability across thousands of students, and adviser/counselor reaction.
Brenda McCafferty
Outreach Manager
Educational Credit Management Corporation (ECMC)
Brenda can speak to the efficacy of deploying self-understanding tools and resources to enhance student pathway preparation and retention from the perspective of a federal loan guarantor, and the importance of guiding students toward programs of study and careers that align with their strengths and interests.
Brian Donnelly
Career Counselor/Phi Theta Kappa Advisor
Butte College
One of the pioneers in Guided Pathways in California, Butte College has been an innovator in the community college space around academic and career counseling. In fact, they were one of the earliest community colleges to adopt cross-training between academic counselors (advisers) and career counselors. Brian will share proven models for how Butte College is engaging students in forward thinking career exploration in the development personalized Career and Academic Profiles (CAP), which is utilized by Counselors to help develop Student Educational Plans.
Chris Mackey
General Manager
The Myers-Briggs Company
Chris leads the innovation team of technologists, data scientists, and partners at The Myers-Briggs Company to develop market and technology-based solutions that make it possible for students to make informed and intentional decisions about their futures, all through the lens of their own personality and interests.
For More Information:

3434 Kildaire Farm Road Suite 215
Cary, North Carolina 27518
United States
413.306.3131
This webinar is open to both members and non-members.