Back to Events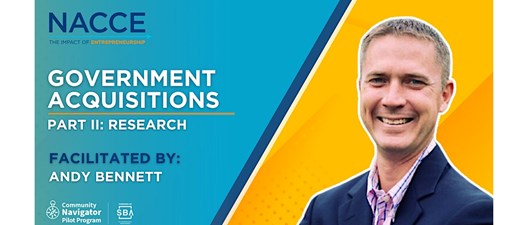 Government Acquisitions Part II: Research
Thursday, August 24, 2023
Event Details
Mastering Government Procurement - Part 2: Unleashing the Best Practices for Researching Government Contracting Opportunities!
This is part 2 of a 3 part Goverment Acquisitions Masterclass webinar. To register for Part 1 please click here
Are you eager to unlock the untapped potential of the world's largest consumer? If you've ever felt daunted by the labyrinth of government procurement, fear not! Join us for an eye-opening journey into the lucrative world of government contracts and grants in our transformative webinar: "Mastering Government Procurement - Part 2."
Discover the Path to Success:
In this exclusive 3-part workshop series, we unveil the secrets of navigating the complex landscape of government procurement with finesse. Part 2 is all about Research - the key to unearthing golden opportunities customized for your organization's growth and prosperity.
Real-time Results, Real Success:
Witness the true power of effective government procurement strategies as we showcase real-time results of a genuine company's journey. Our expert team will use someone from our group to demonstrate how a real business achieved astounding success through strategic government procurement.
Insider Knowledge from Contracting Officers:
Gain a competitive edge by getting inside the minds of Contracting Officers. Understand the critical factors they use to present their requirements and the exact process they follow to post those coveted opportunities. Arm yourself with the knowledge that sets you apart from the competition.
A Complete Journey through RFI to RFP:
Master the entire journey of government procurement, from Requests for Information (RFI) to Requests for Proposals (RFP). Learn when and how to respond to each stage, maximizing your chances of securing the most valuable contracts and grants.
Swift Filtering for Ultimate Relevance:
Time is of the essence - learn how to swiftly filter through the sea of government procurement opportunities to focus solely on those that align with your organization's goals. Efficiently target and secure the opportunities most relevant to your success.
Your Gateway to Unparalleled Growth:
Ready to seize the abundant opportunities in government procurement? This webinar series is your gateway to unparalleled growth and success. Overcome barriers to entry and sail confidently through the waters of government procurement.
Seats are limited. Register now to secure your place!
For More Information: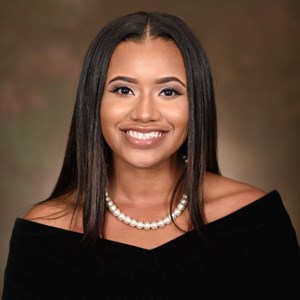 Amber Hicks
Membership Coordinator
NACCE
(984)206-1330
The National Center for Responsible Government Contracting, LLC (NC-RGC) is a registered Limited Liability Corporation. The Managing Member and President of the company is Andrew "Andy" Bennett. Mr. Bennett, PMP is a United States Air Force Academy graduate who served in more than 36 countries around the world. Established as a Program Manager in the Defense Industrial Base Sector for government contracts totaling hundreds of millions of funded dollars. He oversaw all aspects of fulfillment, finance and contracting for his programs.
For 17 years, he has worked firsthand with startups through multi-billion-dollar international companies in both prime and subcontractor roles. We depend on collaborative technology, consistent processes and a mentorship mindset to exceed expectations for our existing client base and set realistic objectives for prospective clients. With overarching objective to guide companies to conduct ethical and responsible business with the government, we are comprised of industry experts.
Andy Bennett is also a consultant for National Association for Community College Entrepreneurship Community Navigator Pilot Program. To learn more how Community Navigator can help veterans find entrepreneurial resources for success click here.