Back to Events
Summits & Regional Conferences
Higher Education Taskforce on Equity and Workforce Innovation
Join us for our kick-off luncheon!
Wednesday, August 28, 2019
Event Details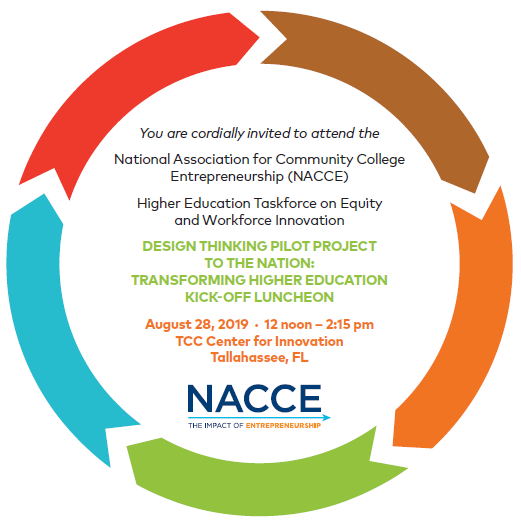 As a nation, we stand at a pivotal crossroads in preparing the jobs of tomorrow for a diverse citizenry. The Fourth Industrial Revolution, which includes developments in artificial intelligence and machine-learning, robotics, nanotechnology, 3-D printing, and genetics and biotechnology is predicted to cause widespread disruption not only to business and industry models but also to our college infrastructure over the next five years. With this disruption brings the enormous challenge to prepare and predict the skill sets needed to thrive in the new landscape, as well as close the vast equity and achievement gaps that currently exist in our institutions of higher learning.
American higher education has been a doorway to prosperity to fill the social and mobility gaps that are prevalent in our country. A greater focus on entrepreneurship, equity, diversity, and inclusion to create new businesses and to meet the growing number of unfilled tech and manufacturing jobs is needed. Leveraging existing resources and fostering collaboration among colleges, industry, government and philanthropy offers a compelling opportunity and way forward.
Please join us as we convene a carefully selected group of leaders for a special luncheon hosted by NACCE to review key data points and to engage in a design thinking session to create a new model for transforming higher education. The work that will begin in Florida will lead the way for a national movement. We look forward to your participation in this important event.
---
Guest List:
---
Resources:
Parking: There is a parking garage at Kleman Plaza for $1/hour. View map. The parking garage is located within the same complex at 306 S Duval St, Tallahassee, FL 32301. There is also metered parking available on the street.
Recommended Hotel: Click here. The group rate is $129/night. Please mention "NACCE" when booking via phone (877- 800-2652) or use the group code "NAC" when booking online. This hotel is within walking distance to the meeting space. You must book by August 20 to receive this discounted rate.
FAQs: Why are we hosting this luncheon? What does design thinking have to do with this? What are the desired outcomes? Click here.
Research on this Topic: Click here.
Design Thinking Videos:
For More Information:
Angela Long
Director, Strategic Engagement
Tallahassee Community College
(850)201-6057