Everyday Entrepreneur
Venture Fund Program
True to our mission, vision, and culture, NACCE and the EEVF Steering Committee are exploring ways to innovate Phase III of the EEVF Pilot. The interest in Phase III has been overwhelming and has presented a tremendous opportunity to innovate our current model. There is great potential to allow a significantly larger number of colleges and subsequently entrepreneurs to benefit from EEVF's proven ability to remove barriers to funding, supporting entrepreneurs with the education, means and mentorship to be successful. We are committed to continuing our work with EEVF and are both excited to develop a revised EEVF timeline and to share details via email and online at www.nacce.com/EEVFPhaseIII in June 2021.

We look forward to connecting soon!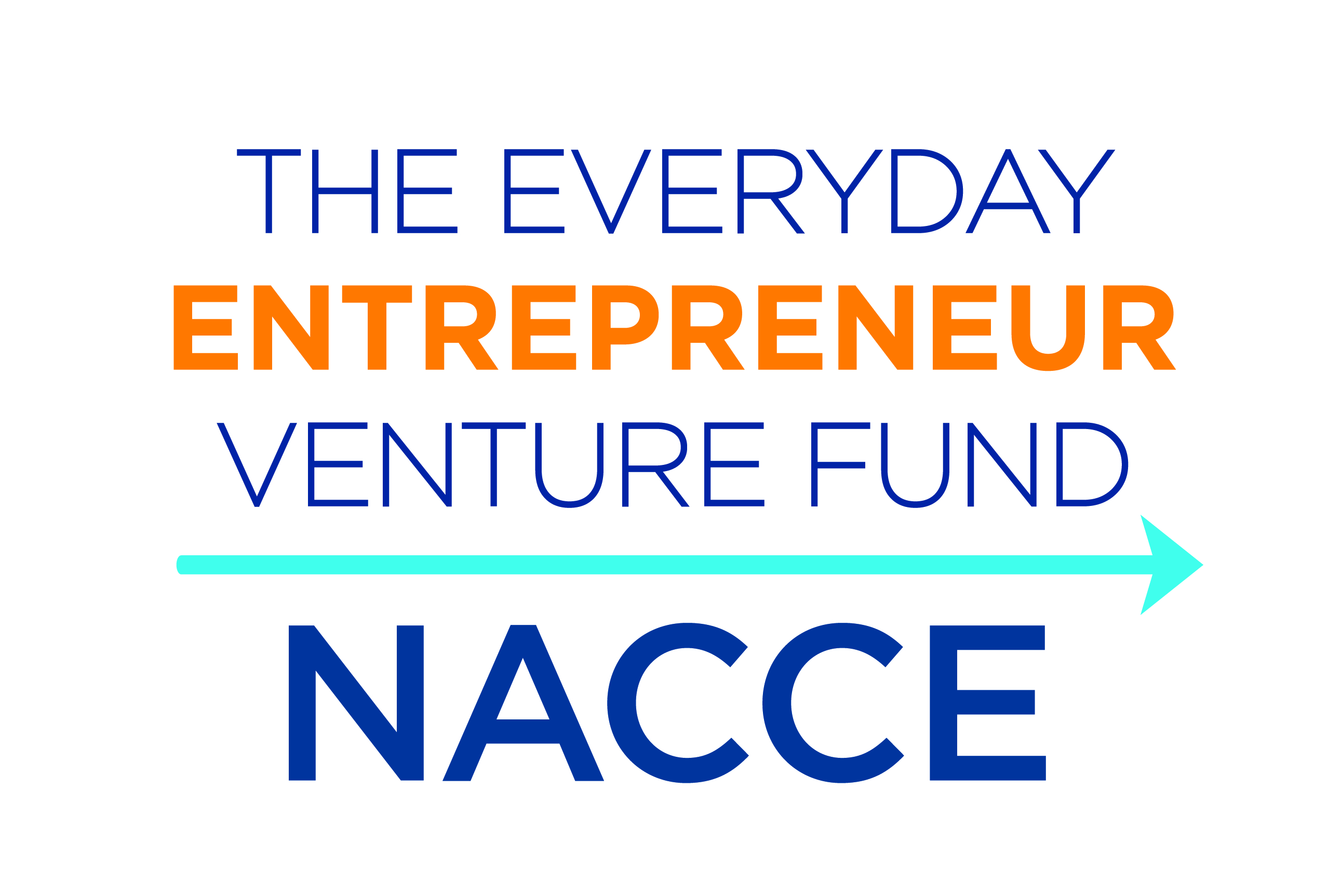 NACCE has partnered with the Everyday Entrepreneur Venture Fund (EEVF) to address one of most urgent needs of our country – that of supporting local economies via entrepreneurship.

Our joint mission is to launch underfunded community college entrepreneurs into business, with a focus on community-based start-ups, scale-ups of existing businesses, and the implementation of proven replicable business models.
Are you/your organization interested in making an impact
in local communities? Consider investing in EEVF!
NACCE welcomes investors to participate in the Everday Entrepreneur Venture Fund. Our goal is to raise $10 million dollars from foundations, private philanthropists, and corporate social responsibility programs to provide matching funds to approved EEVF colleges that further those dollars by securing local matching funds, ultimately bringing the program to all fifty states.