Everyday Entrepreneur
Venture Fund Pilot Program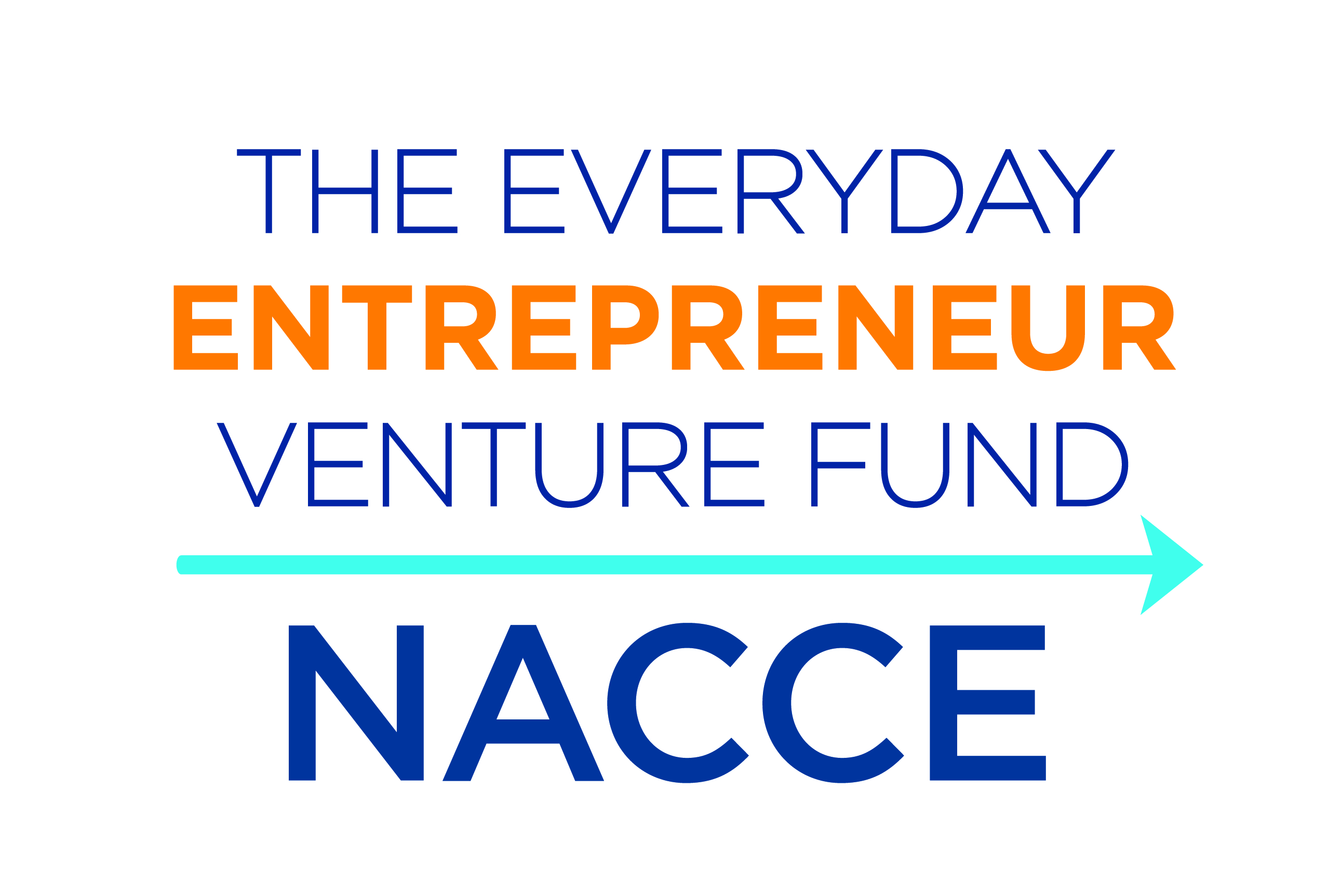 NACCE has partnered with the Everyday Entrepreneur Venture Fund (EEVF) to address one of most urgent needs of our country – that of supporting local economies via entrepreneurship.

Our joint mission is to launch underfunded community college entrepreneurs into business, with a focus on community-based start-ups, scale-ups of existing businesses, and the implementation of proven replicable business models.
---

Beginning in 2017, EEVF Phase I selected four community colleges to engage in its pilot program:
Hillsborough Community College (Tampa, FL)

Middlesex Community College (Bedford/Lowell, MA)

Monroe Community College (Rochester, NY)

Wayne County Community College (Detroit, MI).
Each community college received grant funds to provide seed funding for community-based business start-ups which were administered by the college's foundation, who was encouraged to solicit additional funds from local corporations and individual donors to create a sustainable grant pool. Phase I used the following selection criteria:
Committed faculty working alongside College Presidents and Deans;

College Foundation willing to leverage community resources and secure additional funds;

Existing entrepreneurship curriculum; and

Commitment to facilitating one year of mentorship for new businesses post-launch.
As of January 2020, EEVF Phase I has launched 45 businesses with a total of $596,505 expended through student grants or loans at the discretion of Phase I pilot college funding committees. View the EEVF Fact Sheet from 2017-2019 here.
---

Is your organization interested in making an impact in local communities?

Consider investing in the Everyday Entrepreneur Venture Fund!

NACCE is also in search of investors to participate in EEVF Phase II. Our goal is to raise $1 million dollars from foundations, private philanthropists, and corporate social responsibility programs to provide matching funds to approved EEVF II colleges that secure local matches.