Everyday Entrepreneur (EE)
Program
Educating, Funding and Supporting Entrepreneurship Programming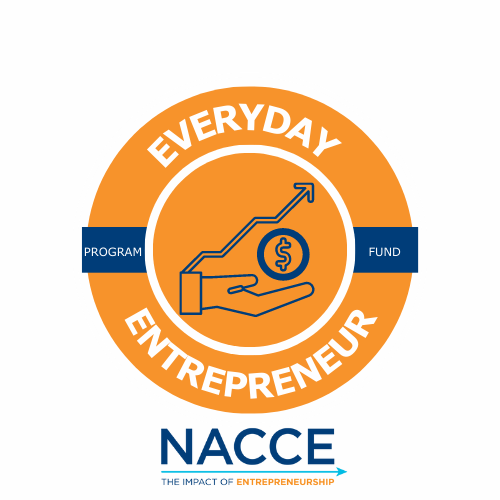 ---
2023 EVERYDAY ENTREPRENEUR PROGRAM
50 spaces available to NACCE Member Colleges
not a member, join today
This unique opportunity offers funding for colleges to launch and grow entrepreneurship programs and provide funding to their student founded companies.
Membership = $5,000 or more in cash and program support for your college & students
Program is now full. Apply to be placed on waiting list.
How the Everyday Entrepreneur Program Works
The world of entrepreneurship can be tough to navigate. With countless obstacles standing between student entrepreneurs and success, it can be difficult to find the necessary capital to test a prototype or bring on your their first customer. That's where the Everyday Entrepreneur Program and Fund can help. EEP provides community colleges the support needed to provide access to entrepreneurial education and funding for their students to take their businesses from an idea to a thriving enterprise.
The multi-level framework for the EE Program is designed to meet both college and student needs. Colleges can flourish at each level, and can move back and forth between the levels depending on organizational factors, administrative changes, and culture fit. More detailed information available on application.

*Criteria described is as of August 2023. Future criteria is subject to change.
Read the EEPV Blog for additional information.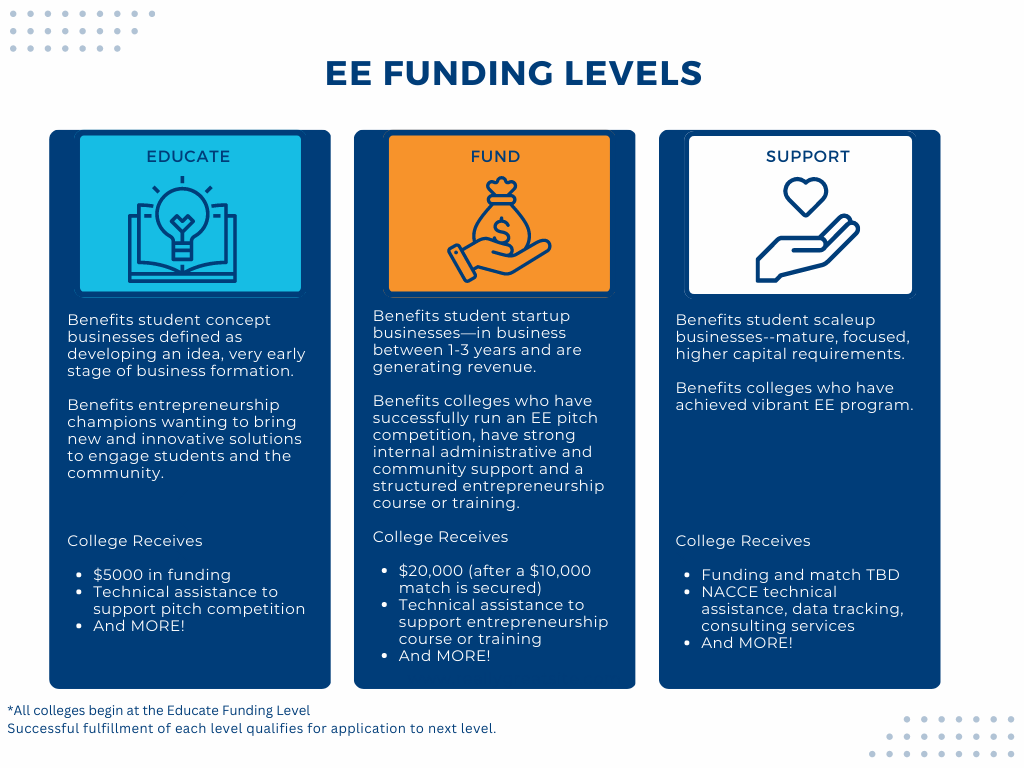 What is Program Support
Examples of program support include:

Educational stipends

How to build a student pipeline

Curriculum templates and advice

Idea pitch program including judging rubrics

Student Prize money

and other validated best practices from 11 NACCE colleges who have successfully launch EE programs
---
The Everyday Entrepreneur Program History
---