Diversity, Equity, Inclusion & Belonging Center of Practice
NACCE Headquarters (NC) in partnership with Fox Valley Technical College (WI)
The Equity and Diversity Center of Practice is focused on fostering entrepreneurial thinking and action in an effort to help close the economic & educational gap in historically underserved communities. We are committed to developing practices that employs the entrepreneurial mindset in order to build innovative inclusive entrepreneurial ecosystems.
WHAT IS EQUITY?
Equity is the fair treatment, access, opportunity, and advancement for all individuals, while at the same time striving to identify and eliminate barriers that have prevented the full participation of some groups.
WHAT IS DIVERSITY?
Diversity includes all the ways in which people differ, encompassing the different characteristics that make one individual or group different from another including race, ethnicity, and gender identity or expression, age, national origin, religion, disability, sexual orientation, veteran status. Diversity also includes different thoughts, ideas, perspectives, and values.
WHAT IS INCLUSION?
Inclusion involves the act of creating environments in which any individual or group can be and feel welcomed, respected, supported, and valued to fully participate. An inclusive and welcoming climate embraces differences and offers respect in words and actions for all people.
---

We are creating benchmarks that focus on diversity, equity, inclusion and entrenpreneurship. We are promoting a communities of practice to expand and deepen resources for members across North America.
NACCE is committed to expanding our current areas of focus, which include Mentoring for Stem, Student Success, and Economic Equity & Inclusion.
Be open and willing to systemically explore the outcomes and disparities for students and staff at all levels of the institution.
Disaggregate data by Key Indicators/Demographic to gain a true understanding of successes and opportunities to implement equitable practices.
Focus internally on practices, policies and procedures to gain a deeper understanding of the historical inequities that lead to unequal outcomes for marginalized populations.
Eliminate one size fits all models to advance student success. Recognize that in order to gain different results, institutions must take different actions to drive equitable outcomes.
Include the voices of those we are attempting to provide equitable access to services and resources. Understand as an Institution, their personal experiences and struggles are not met from an equitable perspective in the current structure of the education system.
To ensure that all students succeed at the highest level, we must move towards equity and an understanding that resources must be allocated to the populations that need the resources based on qualitative and quantitative data analysis.
Higher Education Institutions must be intentional in their practices to eliminate historical inequities that not only exist but are entrenched in higher education.
Decide what will be measured to avoid becoming overwhelmed in data analysis. Use guiding questions to drive the process to maintain focus of process and outcomes.
Understand that relevance, rigor, representation and response time is critical to building trust for all involved.
Develop definitions of commonly used terms and communicate it across all levels of the institution. This helps to provide clarity and eliminate confusion.
Include all stakeholders in all levels of the process.
Take a look at our recommended reading list. Are there other resources that have helped you in your work surrounding diversity and inclusion that we should include here? Let us know!
Cultural Proficiency: A Manual for School Leaders
Edited by Randall B. Lindsey, Kikanza J. Nuri Robins & Raymond D. "Dewey" Terrell


The Danger of a Single Story, a TEDTalk by Chimamanda Ngozi Adichie


Overcoming Educational Racism in the Community College: Creating Pathways to Success for Minority and Impoverished Student Populations, Edited by Angela Long; Foreword by Walter G. Bumphus

The Data Coach's Guide to Improving Learning for All Students: Unleashing the Power of Collaborative Inquiry by Nancy Love


Courageous Conversations About Race: A Field Guide for Achieving Equity in Schools by Glenn Singleton


Targeted Universalism – Policy & Practice by John A. Powell, Stephen Menendian, and Wendy Ake


Racing to Justice by John A. Powell


The Racial Equity Theory of Change from the Aspen Institute
You might also consider reading VentureWell's new report Six Strategies to Advance Equity and Broaden Participation in I&E.
---
We seek to develop best practices in collaboration with members and practitioners in Educational Equity, Economic Inclusion, Inclusive Leadership, Building Innovative Inclusive Ecosystems and Mentoring. Are you interested in working with NACCE's Equity & Diversity Center of Practice? Complete the form below to connect with us.


---
Recent Events
Mentoring Council

NACCE developed a mentoring council in partnership with the Verizon Foundation to bring STEM and entrepreneurial education with a mentoring component to seven historically Black colleges and universities and three community colleges.

North Carolina HBCU Luncheon

The North Carolina HBCU luncheon in Raleigh at the Hilton Raleigh North Hills in November of 2019 was the inaugural event for the NACCE's North Carolina Community of Practice. It focused specifically on how community colleges/HBCUs can collaborate to increase diversity in technical fields. We learned about the work these colleges were doing surrounding entrepreneurship and innovation, their future plans and desires for entrepreneurship curriculum and programs, and strategized about ways we can collaborate.

Economic Equity and Inclusion Breakfast

NACCE and North Carolina Central University's School of Business sponsored an Economic Equity & Inclusion Breakfast celebrating 2020's National Entrepreneurship Week in February.

This breakfast brought together local community colleges and Historically Black Colleges and Universities (HBCUs) to discuss programs that promote economic inclusion. We believe each of these institutions are positioned to lead us from within the space where innovation and equity merge. This leadership is critical to our society that is not only demographically shifting and increasingly culturally diverse, but experiencing change in the nature of work due to emerging technologies. This breakfast is one of many events that NACCE will host to inspire and support leadership that promotes innovation and equity.

Inaugural Mentoring Professional Development Institute

In partnership with the Verizon Foundation, NACCE hosted its inaugural Mentoring Professional Development Institute at North Carolina Agricultural & Technical State University in Greensboro. The institute is part of an ongoing partnership with the Verizon Innovative Learning program to provide holistic workshops that focus on empowering and developing mentors working towards educational and economic equity to participate in a holistic experience that engages them professionally, personally, socially and culturally.
The group toured the International Civil Rights Museum prior to the on-campus sessions, which included training on program logistics, entrepreneurial mindset cultivation and mentoring skills.
---
Equity & Diversity Center of Practice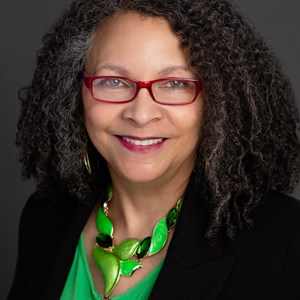 Katie Gailes
Senior Director of Membership & DEI+B
(919)909-1077
Center of Practice Leader