Back to Events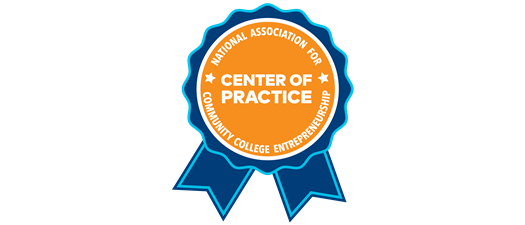 Celebrating a Legacy of Social Entrepreneurship in the African American...
Thursday, February 25, 2021
Event Details
Celebrating a Legacy of Social Entrepreneurship in the African American Community: Building a Bridge Towards Equity
Hosted by the NACCE Equity & Diversity Center of Practice

Reverend Dr. Donald Moore, pastor of Mount Carmel Baptist Church in Philadelphia, PA, wrote,
"During a time that has been overshadowed with anxiety and uncertainty, Impact ED offers a blueprint on how to move forward effectively in an everchanging society."
In support of Black History Month, NACCE's Equity & Diversity Center of Practice will host "Celebrating a Legacy of Social Entrepreneurship in the African American Community: Building a Bridge Towards Equity" on February 25th at 2 pm (ET). This event promotes NACCE's ongoing efforts to support our community colleges, Historically Black Colleges and Universities, and our Minority Serving Institutions in becoming entrepreneurial centers of excellence that are catalysts for racial and ethnic healing, community health, and economic vitality.
Historically, African American educators had to be social entrepreneurs. They had to address the challenge of supporting communities that have been dehumanized and excluded from social and cultural systems that could otherwise help them thrive. They had to simultaneously be entrepreneurs, educators, innovators, and community change agents—social entrepreneurs. There is much to learn from the work of these historical social entrepreneurs as well as from those who continue that legacy as they lead us in our efforts to create a more just and equitable society and world.
For many historical African American social entrepreneurs like Booker T. Washington and Mary Bethune McCloud, the Black Church was the "cultural womb of the black community." It was the center for economic development and was the "first form of economic cooperation." They saw their mission to educate and to build the African American community stemming from their callings and life purpose rooted in the mission of the church. The work they did as entrepreneur-educators flowed out of the mission of the church. Many of the historically Black colleges and universities they led were born out of and shaped by this mission.
The legacy of African American social entrepreneurship that historically flowed from and through church can inform our path forward as we seek to heal communities from the ongoing effects of the pandemic and the inequities that have been further exposed because of it. We understand that the healing of communities must be comprehensive enough to heal the psycho-spiritual, social-psychological emotional wounds along with the systems and structures that have been barriers to communities realizing their full human potential. There must be what some call a radical healing that focuses on both individual well-being and community health, as well as their relationship to one another. There is much to learn from these historical African American social entrepreneurs and their partnership with community organizations like the church as we seek to heal and build historically underserved communities in our efforts to create a more just and equitable society.
Participants will have an opportunity to:
Celebrate and learn about the historical legacy of social entrepreneurship in the African American Community.
Consider ways community colleges, HBCUs and MSIs can partner with communities of faith to promote racial and ethnic healing, economic vitality, and community health through entrepreneurship.
Learn about NACCE's Healing Community Initiative.
Participate in an activity that helps imagine ways entrepreneurship can be a catalyst for healing and community transformation.
This event will be moderated by Jeff Smith, NACCE Director of Innovation and Equity.
PRESENTERS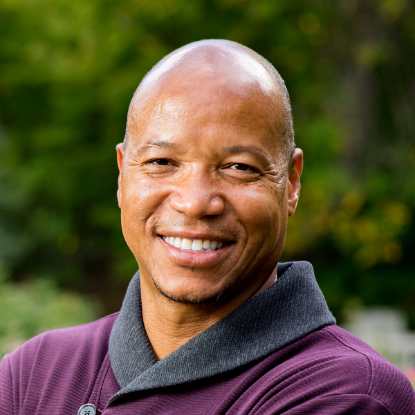 Steven Miller, Ashoka Social Entrepreneurship Fellow
As the founder of the HBCU TRC Oral History Project, working with churches and universities to begin healing racial trauma through story-sharing alliances, Steven's work builds on the legacy of the historical social entrepreneurs from the African American community. He will share this work and inspire us to think about how these partnerships can help promote racial and ethnic healing, community health, and economic vitality.
Before coming to the world of social entrepreneurship, Miller served in corporate America as a commercial banker specializing in corporate real estate deals. He holds a Master of Commercial Real Estate Development & Finance from Mays Business School at Texas A&M University and a Master of Divinity from Austin Presbyterian Theological Seminary. He is a 21-year husband to Kim Watson and a father of two, Gabrielle 15, and Andrew Kennedy 13.
Miller is a humanitarian working in human rights in the State of Texas and beyond for ten years with his work resulting in Federal civil rights investigations by the Department of Education's Office of Civil Rights and the United States Department of Justice's Community Services Division, primarily, within the Texas educational system. His work has brought increased equity to hiring processes, enlarged job opportunities, and fostered greater understanding of institutional bias in education through education. He has coordinated and won legal actions at the Federal court level and has been the stimulus of rewrites of discipline policies, whose ends resulted in fewer loved ones of color being exposed to and caught in the educational system's disciplinary apparatus, which correlates highly with elevated juvenile justice levels and mass incarceration rates.
---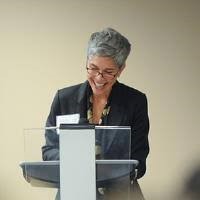 Heidi Christenson, Public Affairs Specialist, HHS Partnership Center
Heidi's efforts focus on strengthening the capacity of faith and community organizations to respond to critical public health issues. Heidi has coordinated coalitions of diverse faith and community-based partners to address critical health issues including childhood obesity, diabetes, access to care, and the epidemic of addiction, as well as the social and economic issues challenging the health of our nation's communities. She will share her road map to recovery framework and highlight the ways in which these partnerships have to address some of the economic issues in both rural and urban populations.
---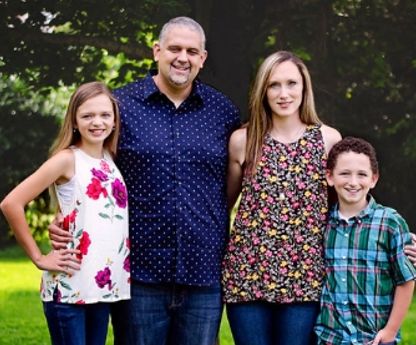 Travis Lowe, Senior Pastor, Crossroads West Virginia
Pastor Travis is committed to the economic development of the Appalachian region. He has launched several social entrepreneurial ventures through his church focused on providing entrepreneurial education to those who have experienced social and economic crisis such as drug addiction and job loss. Pastor Travis and a pastor friend started a company called Crea in 2019. They were looking for ways to bring hope and provide solutions to the economic crisis in their region. Travis will share about how he has partnered with colleges and others in the region to bring hope and healing to the region.
---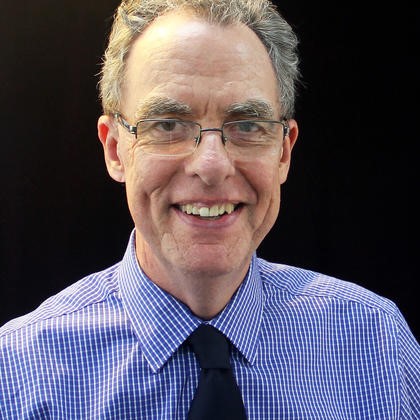 Jim Correll, Director of Fab Lab, Independence Community College
Jim Correll has a 25-year career working in small business, manufacturing, and entrepreneurship education. He has led in building partnerships with churches to achieve goals related to workforce development and skills training. As the director of the Fab Lab at Independence Community College, he supports the college in providing community and student access to advanced manufacturing and digital fabrication tools for learning academic and vocational skills, developing innovations and inventions, creating business and producing personalized products. Jim will share the work he's done with churches and other community organizations that have focused on healing communities that have been underserved.