Back to Events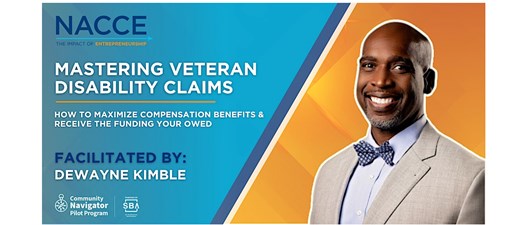 Mastering Veteran Disability Claims
Tuesday, August 15, 2023
Event Details
Calling All Veterans!
Do you want to make the most of your VA Disability Compensation Benefits? 💰💪
Join our exclusive workshop where we provide valuable insight into the often-overlooked aspects of VA Disability Compensation Benefits!
🔍 Gain Essential Knowledge:
During this power-packed session, we'll help you navigate the complex world of VA Disability Compensation with confidence! You'll learn essential information to:
✅ Understand what VA disability compensation benefits are
✅ Master the application process for maximum results
✅ Decode VA codes and regulations for smooth claims processing
✅ Explore the pros and cons of understanding the claims process
💡 Acronyms and More:
Don't let VA acronyms and jargon confuse you! We'll break them down and reveal additional benefits available for permanent and total veterans. Plus, we'll show you how to establish effective communication avenues with the VA!
🛠 Correct Your Military Records:
In addition to maximizing your benefits, we'll provide crucial insights on changing or correcting military discharge information. Empower yourself with the tools to get your records right!
Don't miss this exclusive opportunity to elevate your understanding of veterans' benefits!
Reserve your spot now for our eye-opening workshop! 🎟️ Limited seats available!
👉 Register today to secure your future! 👈
Register Now and let's begin your VA Claims journey together!
Dewayne Kimble owner of KMD89 VA Claims Consulting enhances the veteran's knowledge and understanding of the VA disability compensation claims process, so the veteran may maximize their VA compensation benefits.
Dewayne Kimble is also a consultant for National Association for Community College Entrepreneurship Community Navigator Pilot Program. To learn more how Community Navigator can help veterans find entrepreneurial resources for success click here.