Back to Events
Navigating Challenges and Seizing Opportunities for Female Entrepreneurs
Wednesday, September 27, 2023
Event Details
🌟 Unleash Your Marketing Mastery as a Female Entrepreneur! 🚀
Join our empowering webinar designed exclusively for visionary women in business.
In this immersive session, we dive deep into the distinct hurdles that female entrepreneurs encounter on their path to success. We'll back every insight with compelling statistics, painting a clear picture of the landscape you're navigating.
But it doesn't stop there. We'll guide you on the incredible journey of turning your identity, experiences, and even challenges into powerful branding tools.
🎯 Your unique story becomes your competitive advantage!
Ready to turbocharge your business?
🚀 Discover best practices for crafting an enduring marketing strategy that stands the test of time.
💡 We're sharing tried-and-true methods that have propelled many successful female entrepreneurs to new heights.
And that's not all!
Our webinar wraps up with an engaging Q&A session, where you can ask our experts anything on your mind. We're here to support your journey to greatness.
Plus, gain access to a wealth of valuable resources for continued growth and exploration.
Don't miss out on this opportunity to supercharge your marketing game and pave the way for your entrepreneurial success.
🎉 Reserve your spot now and embark on a transformative marketing adventure!
For More Information: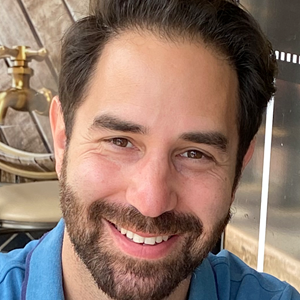 Andrew Zides
About the Facilitator:
Jack is the founder and chief strategist at Shebe Marketing, a firm that helps thought leaders, entrepreneurs and organizations amplify their business and social impact through branding and marketing strategy. Jack has over 20 years of experience in branding and marketing strategy serving a range of clients in higher education, manufacturing, tourism and consumer brands. She's created integrated and inclusive marketing systems, coached executives in branding and marketing communication best practice, led successful brand and marketing campaigns, and empowered remote, diverse and global teams, often during times of transition and change. Jack also has over 15 years of experience teaching marketing in both academia and professional training.