Entrepreneurial
College of the Future
JOIN A DYNAMIC COMMUNITY & ACCELERATE YOUR COLLEGE'S SUCCESS! APPLY TODAY TO JOIN OUR INAUGURAL COHORT!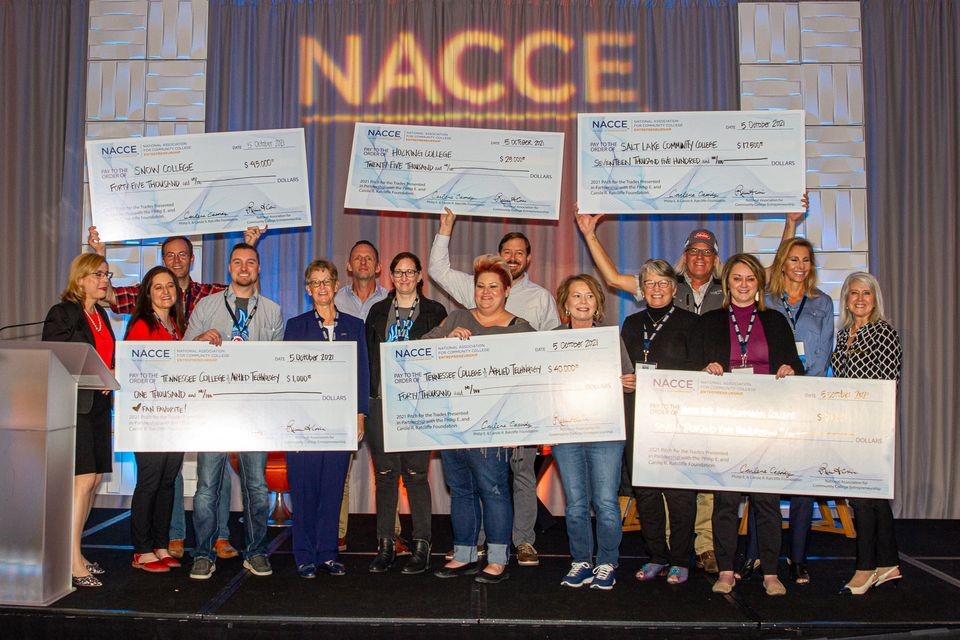 Are you a college president who is thinking about ways to secure funding for projects post-CARES Act? Are you a foundation director or staff member who wants to advance and break new ground? Are you a college foundation board member who wants to move beyond scholarships to support for new programs and capital projects? Are you a former Council for Resource Development (CRD) member who found value in an association focused on community college professional development?

If you answered yes to any of the above, then we think you'll find that this is project is worth exploring! The Entrepreneurial College of the Future offers the opportunity for a college to form an executive team including a president/chancellor, foundation executive director/staff leader, and volunteer foundation board member to work with NACCE to create new opportunities for your college and your community. NACCE has secured over $200,000 to launch the project and fund our inaugural community, and is elated to announce that the Philip E. & Carole R. Ratcliffe Foundation will generously fund NACCE's inaugural Pitch for the Foundation. Competition winners will develop and implement new approaches to turn $150,000 in prize funding into $1 million in impact by early 2023.