7 Nuggets of Truth from Day 3 | NACCE 2021
Date posted
October 6, 2021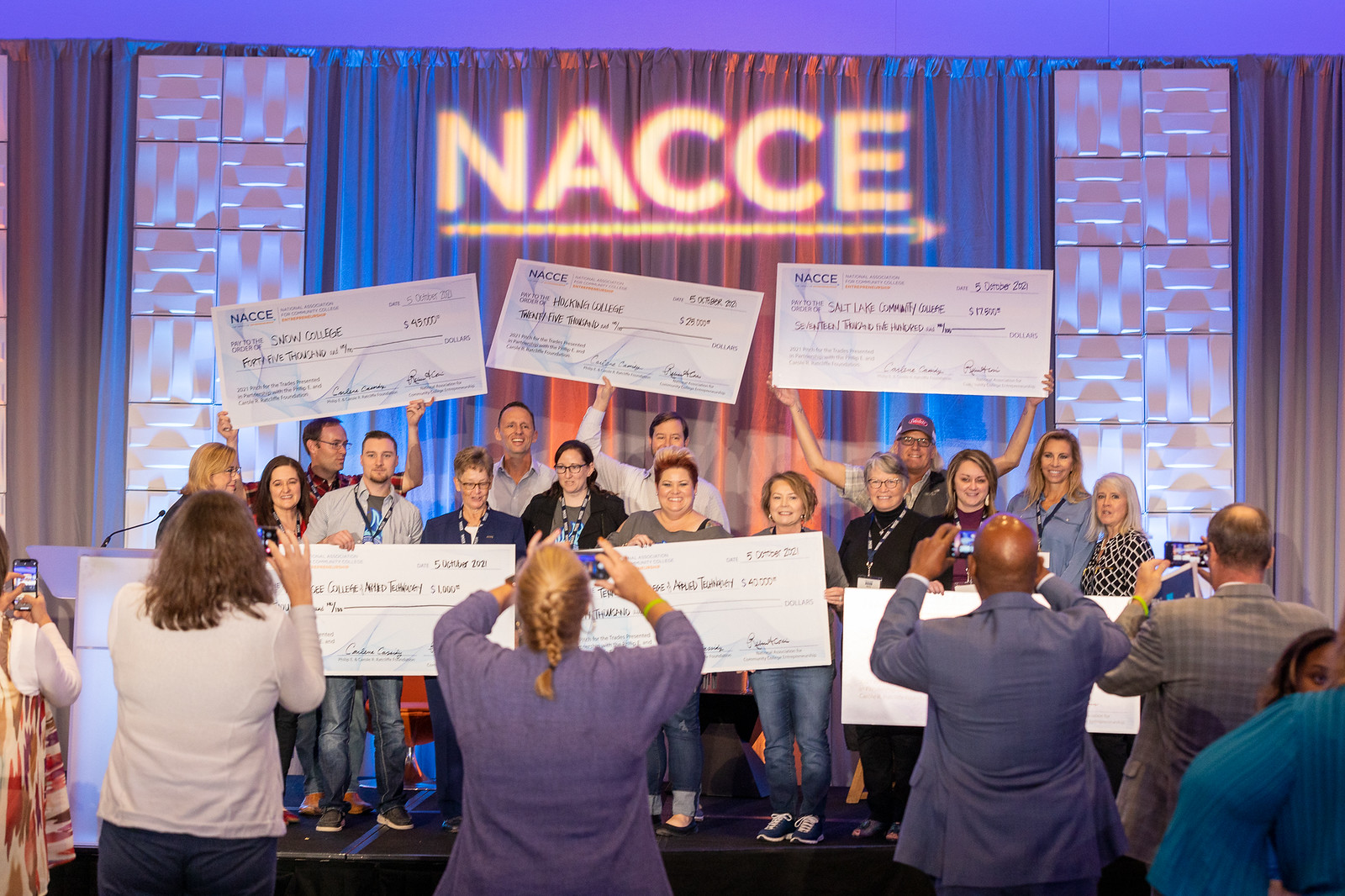 The first two days of NACCE's 2021 annual conference focused a lot on big picture thinking for entrepeneurship and innovation. Today we got into the nitty gritty details of how to do that on-the-ground entrepreneurial work through viewing the 2021 Pitch for the Trades competition in partnership with the Philip E. & Carole R. Ratcliffe Foundation. College teams pitched about green waste gasification, entre-maneurship, clean slate employability, farrier sciences, truck driving, and virtual reality job training.
To get my own hands dirty, I did some extra research to expand upon some of the interesting nuggets I found in today's talks.
7 Takeaways from Day 3
SCAMPERing works: Substitute, Combine, Adapt, Modify, Put to another use, Eliminate, and Reverse. Carlene Cassidy, Chief Executive Officer for the Philip E. & Carole R. Ratcliffe Foundation, mentioned this clever mnemonic used for new product and service ideation.
Surprise and Delight was

another phrase that stuck in my mind that Cassidy mentioned. She brought up this concept as part of the Pitch for the Trades Judging Team's spur of the moment decision to mentor the competition winners. This is also known as lagniappe.

The skilled trades are alive and well across the U.S.! Did you know that horses are a $1.4 billion industry in Ohio

and the state has the 6th largest state horse economy in the U.S.? Thank you Dan Kelley, Dean of Natural Resources at Hocking College for this interesting info. Hocking College was one of the #PitchForTheTrades winners for their new farrier sciences program. Stay tuned for the press release with information about all the winning colleges.

"It's not just a career ladder; I heard it described as a jungle gym," said Dr.

Rebecca Corbin, President and CEO of NACCE. She was referencing how the pandemic has created more options for many people by allowing them to work and learn from home.

"Responsible business isn't philanthropy. It must be part of the core strategy."

Alex Servello, Verizon's Director of Corporate Social Responsibility, quoted this profound thought from Verizon's CEO Hans Vestberg.

"Students don't care how much you know until they know how much you care," stated

Brandon Harris, Mentor with the Verizon Innovative Learning Program. His mentoring experience taught him this important truth.

DEI&B. Diversity, Equity, Inclusion and Belonging. Dr. Monica Curry, Organizational Effectiveness Coach with Impacting Squared, shared how she hoped her son wouldn't have to go to an HBCU to feel a sense of belonging or to another particular school to get a great education.
Stay tuned for more thoughts from me from Day 4!