Celebrate National Entrepreneurship Week with us!
Date posted
January 9, 2019
National Entrepreneurship Week - February 16-23, 2019
#NatlEshipWeek
Are you participating in National Entrepreneurship Week (NEW)? Founded in 2006, this is a congressionally-chartered week dedicated to showcasing entrepreneurship throughout the US.
If you are interested in getting involved, please click here. NACCE is proud to be a lead partner in this initiative and we are happy to see that so many other community colleges are getting involved! View partners here.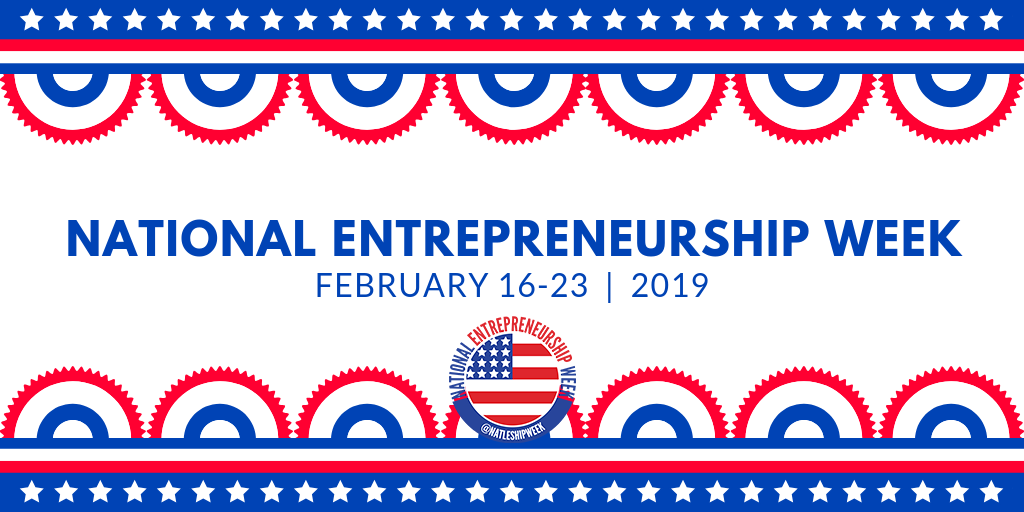 Five Ideas for NACCE Members to Participate in NEW:
Have your president sign or re-commit to the Presidents For Entrepreneurship Pledge (PFEP)!
Have your school tweet their support for entrepreneurship and NEW on Twitter. You might consider including a link to your entrepreneurial offerings!
Invite a local entrepreneur to speak at your community college to your students about his/her entrepreneurial journey. Have resources available afterward for interested students.
Recognize your entrepreneurial champions on campus, aka your NACCE members, by highlighting them in an upcoming college communication or publication. Encourage others to get involved too!
Submit your NEW activities to Leah Deppert, Manager of Marketing & Communications at NACCE (deppert@nacce.com), and NACCE will highlight them in upcoming member communications, including our website, member enewsletter and quarterly journal.
NACCE is co-hosting a webinar with EntreEd on Monday, February 18 from 2-3 PM EST on the topic of Entrepreneurship Education.