make/SHIFT Virtual: Top Takeaways from Day Five
Did you miss our last day of make/SHIFT Virtual? The webinar topics included Maker Events and our Closing Webinar. Today's sessions were jam-packed with practical event tool tips, ideas for maker workshops, looking towards the future of makerspaces, and more! Did we forget to mention a LARGE funding announcement as well? I think we have your attention now. Read on to discover our top five takeways from the closing day of #makeSHIFTvirtual.
---
Top Takeaways from Day Five
1. While most miss in-person events, don't underestimate the power of virtual maker events.
Jenny Davidson and Sonia Ramirez from Campus Upstart reminded us to study and know your target audience. Adjust and use appropriate technology based on your registrants. Rick Hodge from Los Angeles Southwest College shared about the power of using interactive and engaging online tools, such as polling software, charts and creating personalized experiences.
---
2. Niches make riches.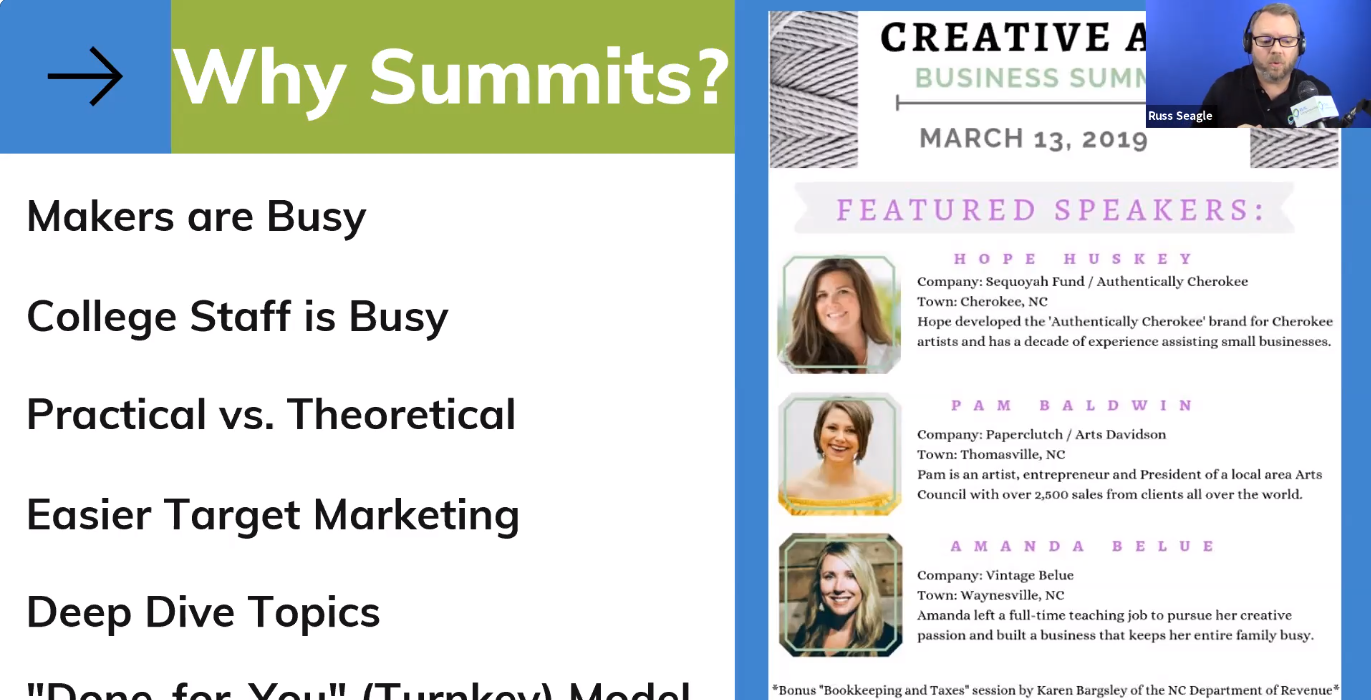 Russ Seagle from REAL Entrepreneurship encouraged participants not to be afraid of creating niche events. He explained how specific summit topics allow for easier sponsorship identification, target marketing, and deep dive presentations.
Dr. Karen Wosczyna-Birch from Tunxis Community College gave two perfect examples of niche maker events that they do at their college - guitar building and drone coding!
---
3. NACCE has partnered with the Philip E. & Carole R. Ratcliffe Foundation again for the 2020 Pitch for the Trades...and are planning to give away up to $125,000 in funding!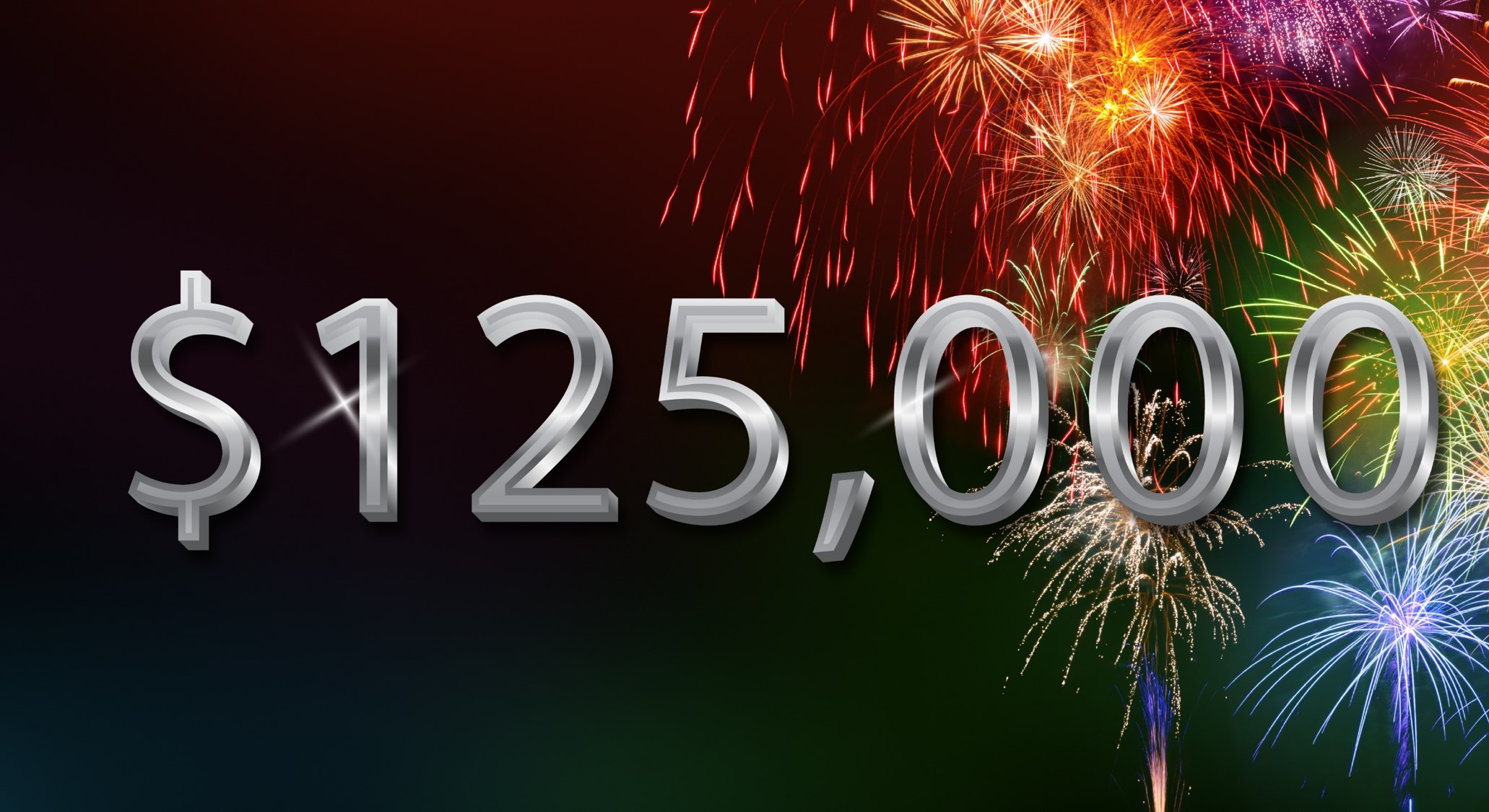 Yes, you read that correctly! The intent of this competition is to meet the economic, educational and environmental needs of our communities by fostering job creation in the skilled trades. This year, we are awarding $125,000 in prizes! Teams may request a maximum of $50,000.
If you are interested in learning more, please click below to register for our August 12 webinar.
---
4. Makerspace experiences have a positive and lasting impact on students' lives.
While most of you probably already know this, it is always validating to hear. Nicole, Leah, Connor, Anton and Cassidy, students from a variety of community colleges across the US, shared their personal and professional stories of how their college's makerspace positively impacted their lives. Educators: The work you are doing is meaningful and life-changing - thank you!
---
5. The future of makerspaces includes the Maker Fellow Program and the usage of drones.
Dr. Bruce Balfour from Gateway Community College and Charlie Morgan from Chandler-Gilbert Community College reinforced Dr. Wosczyna-Birch's thoughts on the future growth we will soon see and are alreadying seeing in the drone workforce. If you haven't incorporated drones in your makerspaces, now is the time to do so.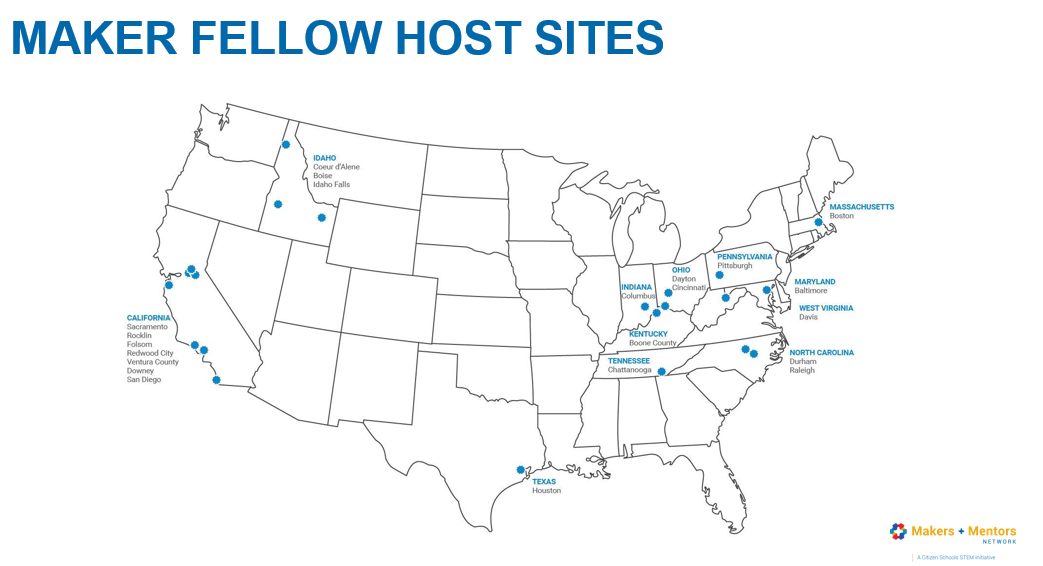 Stephanie Santoso and Brian O'Neil from Citizen Schools shared details about how the Maker Fellow program is officially launching next month. NACCE is excited to be one of the host sites!
They encouraged everyone to take action by completing a "Make for All 2020 Commitment".
Visit bit.ly/mfa2020commitment for more details.
Join us in growing the maker and makerspace ecosystem! #WeAreMakers
---
We hope you enjoyed make/SHIFT Virtual! Thank you to all who made this event a success. We hope you'll join us for our next upcoming event, our annual conference NACCE 2020 from October 11-14.
Stay tuned for more details on an exciting new format!