Planning for Makerspaces Using Design Thinking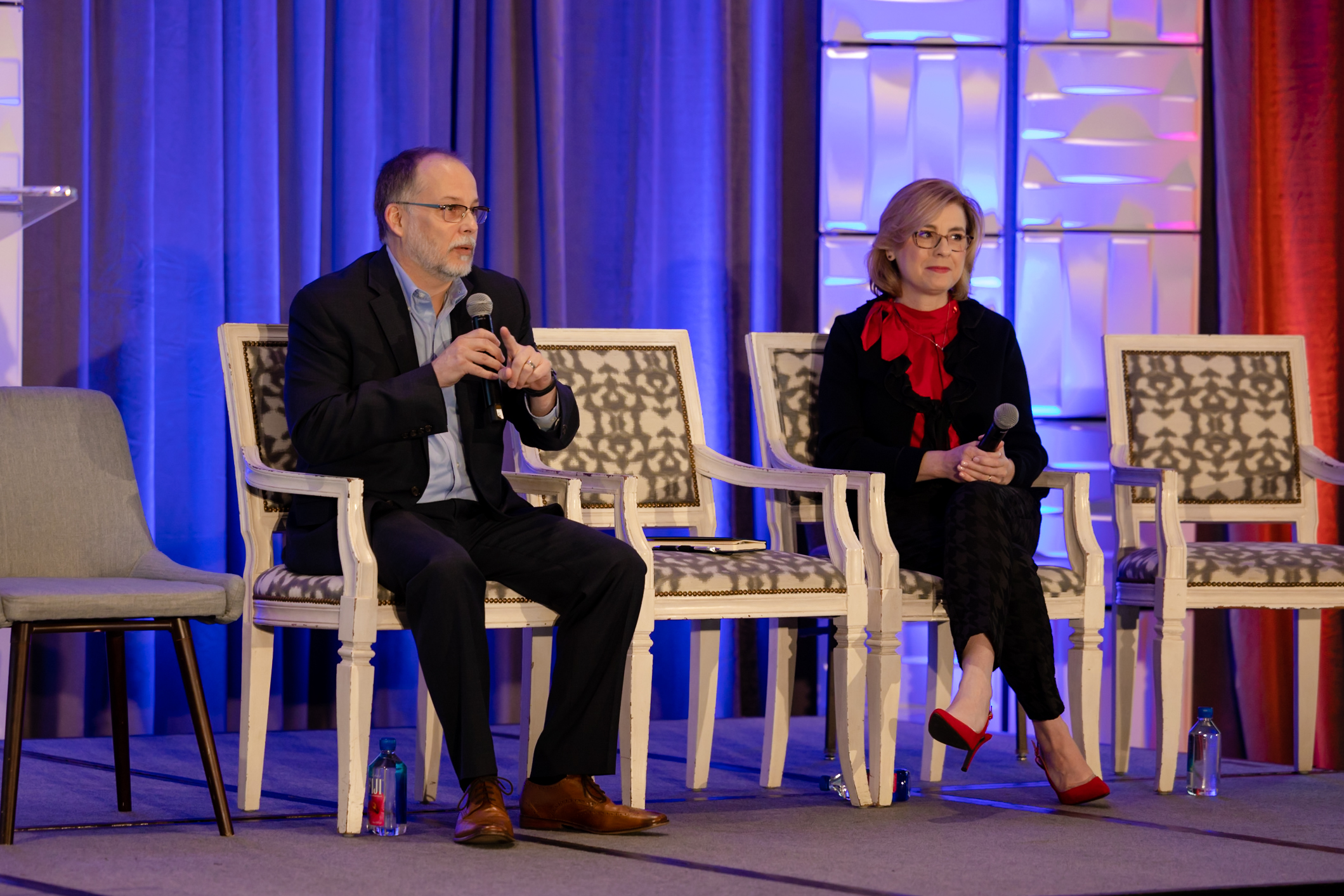 NACCE teamed up with the Society of College and University Planning (SCUP) to offer a design thinking session at the annual make/SHIFT conference in San Diego, California in April. Our goal was to expose the educators (who were mostly educators and staff working in campus makerspaces) to the practice of design thinking and strategies for embedding making across campuses and communities.
More than 100 attendees were divided into eight groups. Following the Stanford Design School model of design thinking, in a 90-minute session, we led the participants through the steps of empathy, problem definition, ideation, prototype and testing. Each team had the chance to present a solution that could be tested. Two teams plan to continue discussions about their innovative idea and pitch to win a cash prize of up to $50,000 at NACCE's Twentieth Anniversary conference in Boston, MA, October 2 -5, 2022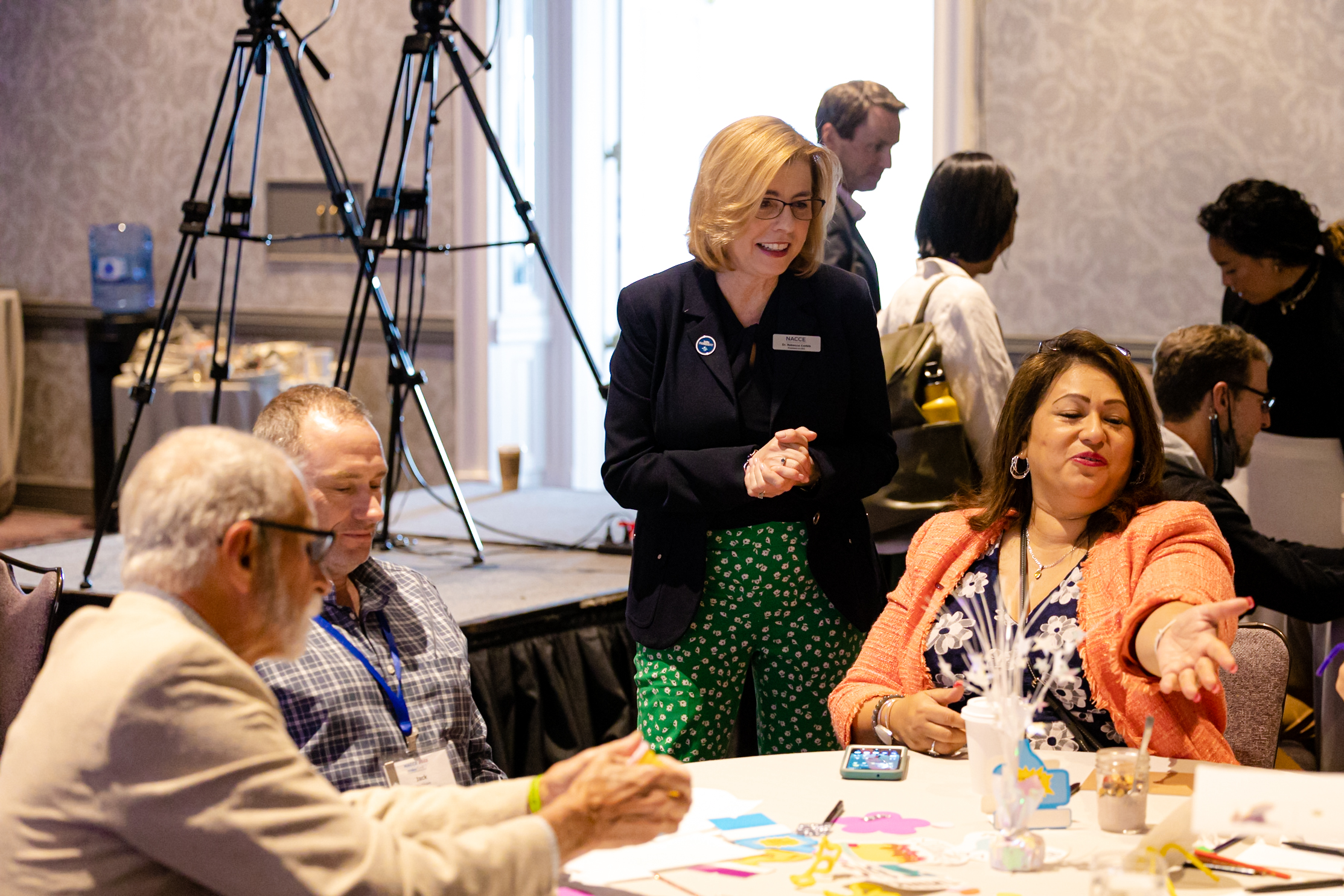 These are the solutions that the groups co-created:
The Cookbook Nook – build and post throughout the campus places where students, staff and faculty can check out resources related to making and entrepreneurship.


Free Grocery Store for All – create a sustainable, upcycled place that includes a makerspace, coffee shop, clothing store with sewing machine, garden, kids' activity space, and food pantry.


Public Square – anchored in DEIB (diversity, equity, inclusion and belonging) create a safe space for storytelling and fluid discourse for democracy connected to making.
Going Global – develop a college and community makerspace that creates output for the region, country, and the world with a focus on sustainability and upcycling.


Mobile Makerspace – build a makerspace within a vehicle that could meet people where they are in rural and underserved areas. Using #MakersOfTheWorld use social media to create global connectedness.


Bring Sexy Back to Making – grab attention Justin Timberlake-style with fun story-telling, daring students and community members to join the maker community.


Going National with a 'You Can Make It Campaign' – advance making among communities and colleges with a focus on scaling and increasing excitement and awareness.


Way Finding through a Solar Village – connect to Earth Day by highlighting sustainable projects and upcycling where people can see the impact of making.


"It was impactful to see how integrated planning could provide a helpful framework for developing a testable solution that could bring the makerspace from the perimeter to the core of advancing college innovation," said, Rebecca Corbin

"Accelerating the campus planning process with design thinking and infusing entrepreneurship throughout the experience offers college teams a new way of exploring potential solutions to facility planning," said, Mike Moss