STRIVE Consortium Training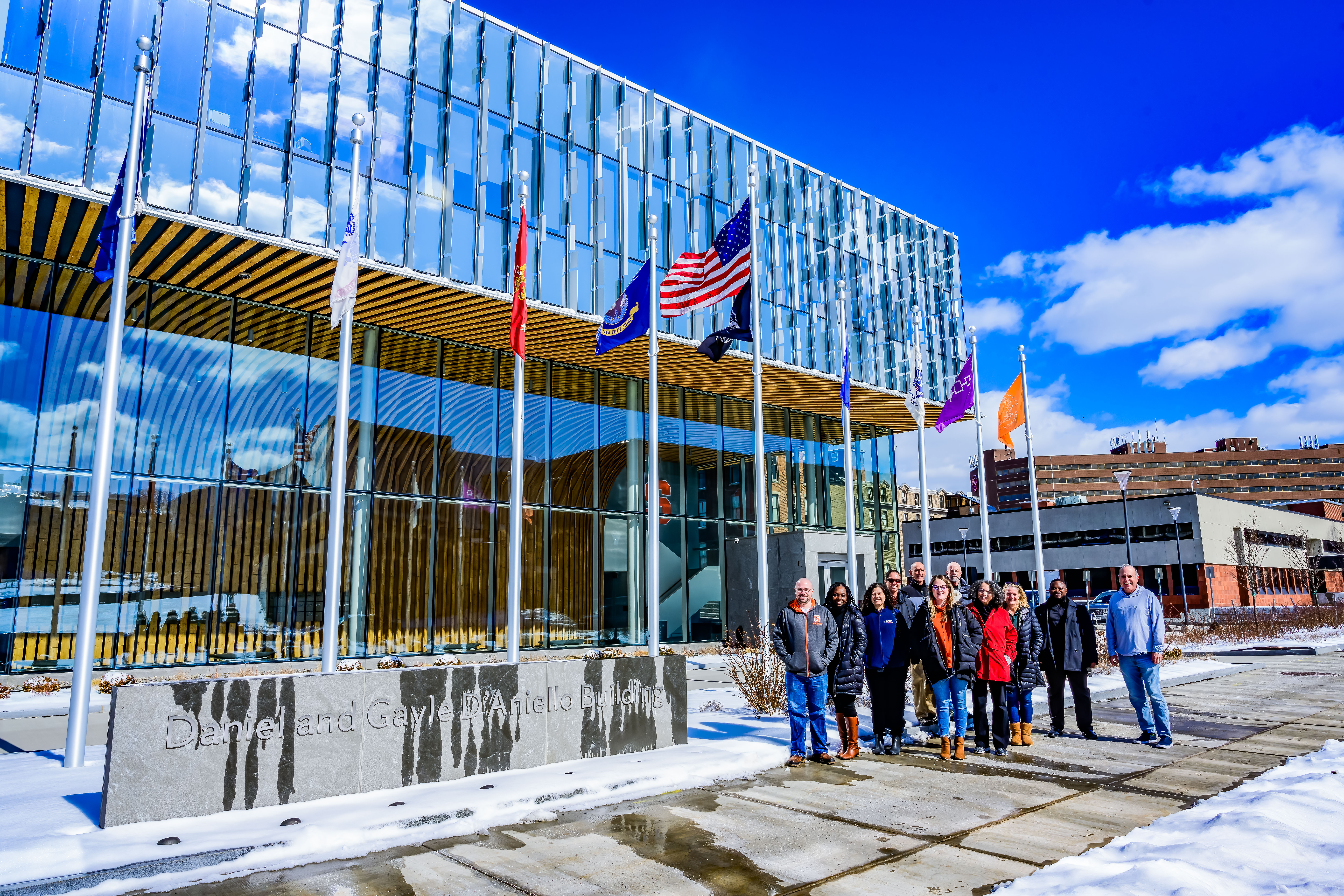 After two years of no travel, I left my home and boarded a plane to Syracuse NY for our inaugural STRIVE Consortium college training. The STRIVE program, Startup Training Resources to Inspire Veteran Entrepreneurship built in partnership with the D'Aniello Institute for Veterans and Military Families (IVMF) at Syracuse University leverages networks and education resources in local communities to support and advance veteran owned businesses. Joined by my new colleague Katie Gailes, we ventured to the IVMF headquarters in the newly built Daniel and Gayle D'Aniello Building on the beautiful Syracuse University campus. The training covered a vast array of topics but most importantly we learned the current state of veteran entrepreneurship including critical data and research led by IVMF.
Attendees included Hillsborough Community College, Kauai Community College, Salt Lake Community College, East Tennessee State University, Fayetteville Technical College. We exchanged teaching best practices, fundamentals of creating successful startups, fundraising, and the logistics of running STRIVE on campus. Misty Fox, Director of Small Business and Entrepreneurship Programs, and her entire team were wonderful hosts, and we are grateful for the support and dedication to community college entrepreneurship education for veterans. I can already see the value of building this consortium for our members willing to do this important work for veterans. NACCE will continue to create space for veteran entrepreneurship in partnership with IVMF and our members. Our member colleges will launch their cohorts in either summer or fall; and as they work on their programs, we at NACCE headquarters will continue to meet with other members who are interested in joining the consortium. If you support veteran entrepreneurs at your campus and would like to apply, please visit https://www.nacce.com/veterans or contact Director of Community Engagement Anelisa Lauri.