Workforce Development Center of Practice
Lead College: Tarrant County College District (TX)
NACCE hosted a successful national conference in 2018 in partnership with the Tarrant County College District. Several grant proposals are under consideration to support the expansion of apprenticeship and workforce development resources for NACCE members.
Interested in getting involved? Fill out the below form. We encourage you to also connect with our Workforce Development Center of Practice Leader, Becky Corbin. Share your best practices and concerns so that we can continue to support one another.
---
Everyday Entrepreneur Venture Fund (EEVF)
NACCE has partnered with the Everyday Entrepreneur Venture Fund (EEVF) to address one of most urgent needs of our country – that of supporting local economies via entrepreneurship. Our joint mission is to launch underfunded entrepreneurs into business, with a focus on community-based start-ups, scale-ups of existing businesses, and the implementation of proven replicable business models. Read more here.
---
Pitch Competition for the Trades
In 2019, NACCE was awarded a grant by the Philip E. and Carole R. Ratcliffe Foundation to support entrepreneurs in skilled trades. The grant was used to host the 2019 Pitch Competition for the Trades which took place at our annual conference, NACCE 2019 Entrepreneurship Explorations in Newport Beach, CA, on Tuesday, October 15, 2019. The overarching goal of this competition was to foster job creation for the trades. See the winners here. We will be reporting out the progress and successes of our winners this summer 2020. Stay tuned for more details!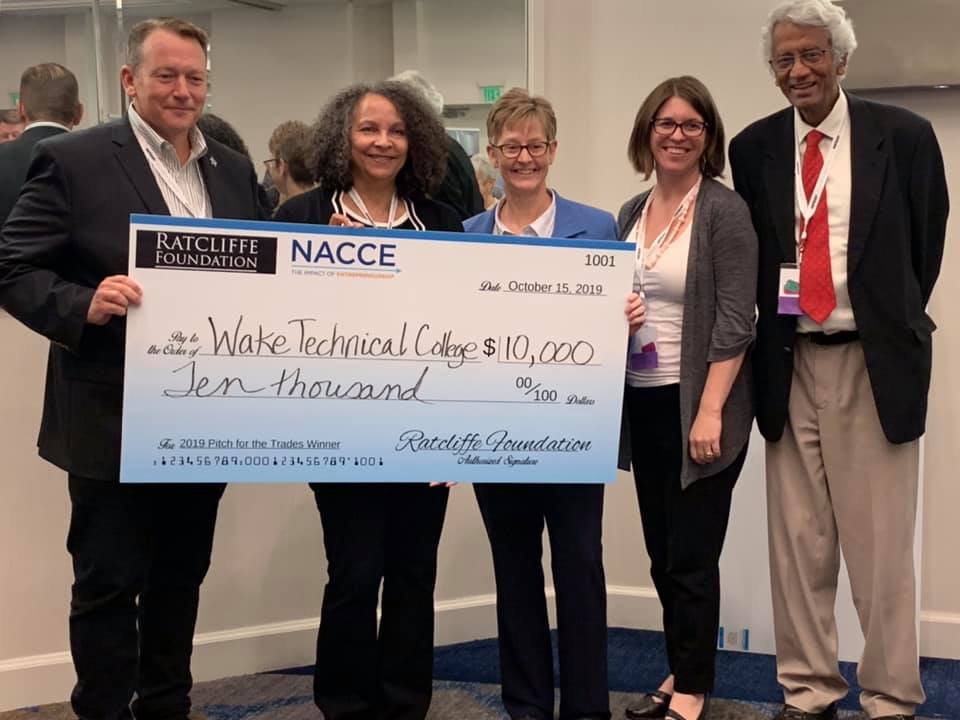 Picture above is Wake Technical Community College (NC) lead, Katie Gailes, along with the judges from the Pitch Competition. L-R: Thom Ruhe, President & CEO, NC IDEA Foundation, Katie Gailes, Director, Entrepreneurship Initiatives, Wake Technical Community College, Carlene Cassidy, CEO, Philip E. & Carole R. Radcliffe Foundation, Rachel Brunette, Program Officer, Lemelson Foundation and Raj Rajagopal, Founder, Manodharma Foundation
---
Further Reading & Resources:
Read this Forbes article entitled "Community Colleges And The Future Of Workforce Development".
Read this nacce.com blog article entitled "Community Colleges as Drivers of Economic Development".
The Advanced Technological Manufacturing Act (S. 3704), a bill to reauthorize the National Science Foundation's (NSF's) Advanced Technological Education (ATE) Program, has been introduced in the Unites States Senate with bipartisan support. View the bill here.

NACCE signed a letter of support from community and technical college CEOs to increase the annual funding level of the ATE program. View letter here.
Join our Workforce Development Center of Practice forum on Collaborate - COMING SOON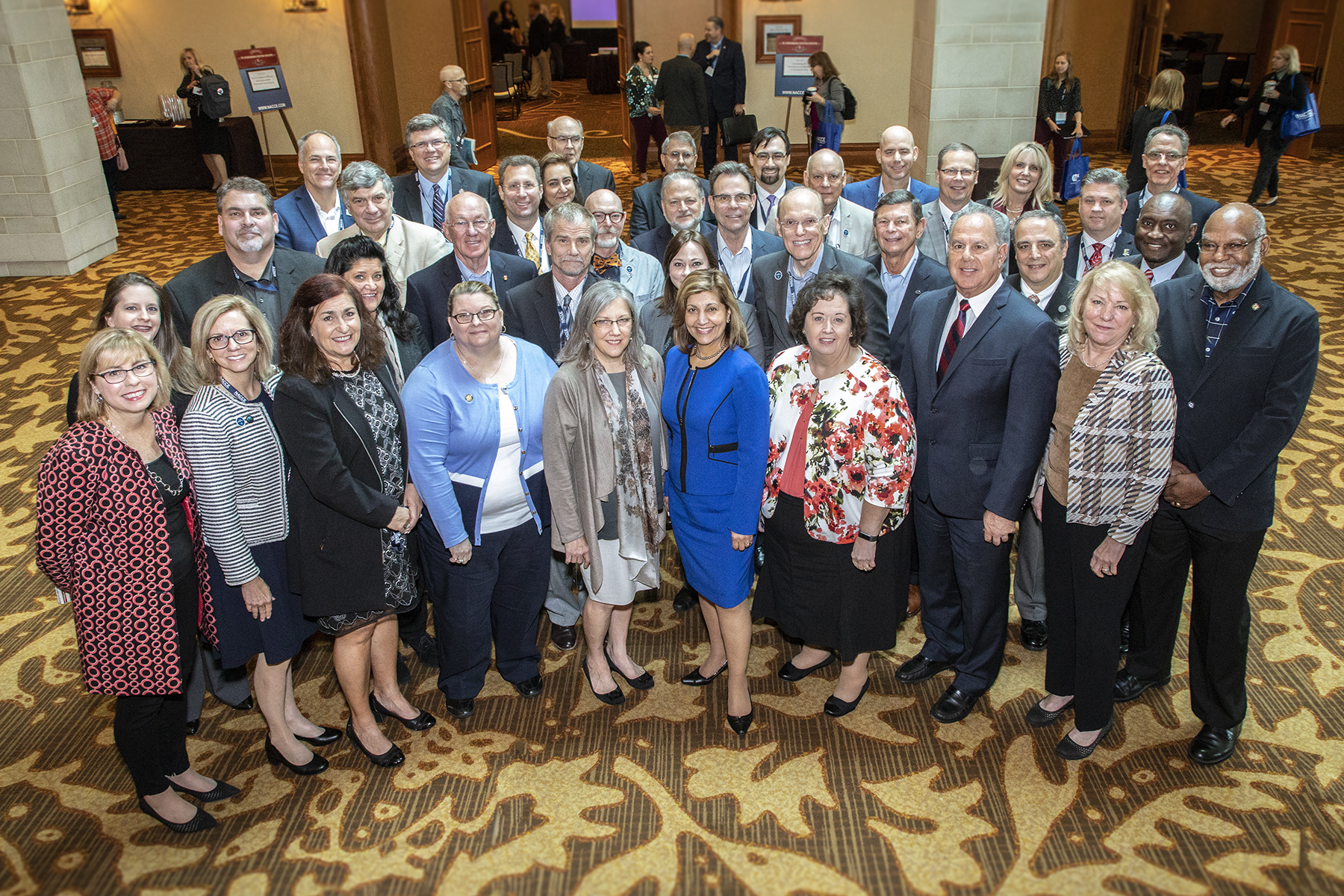 Workforce Development Center of Practice