NACCE Books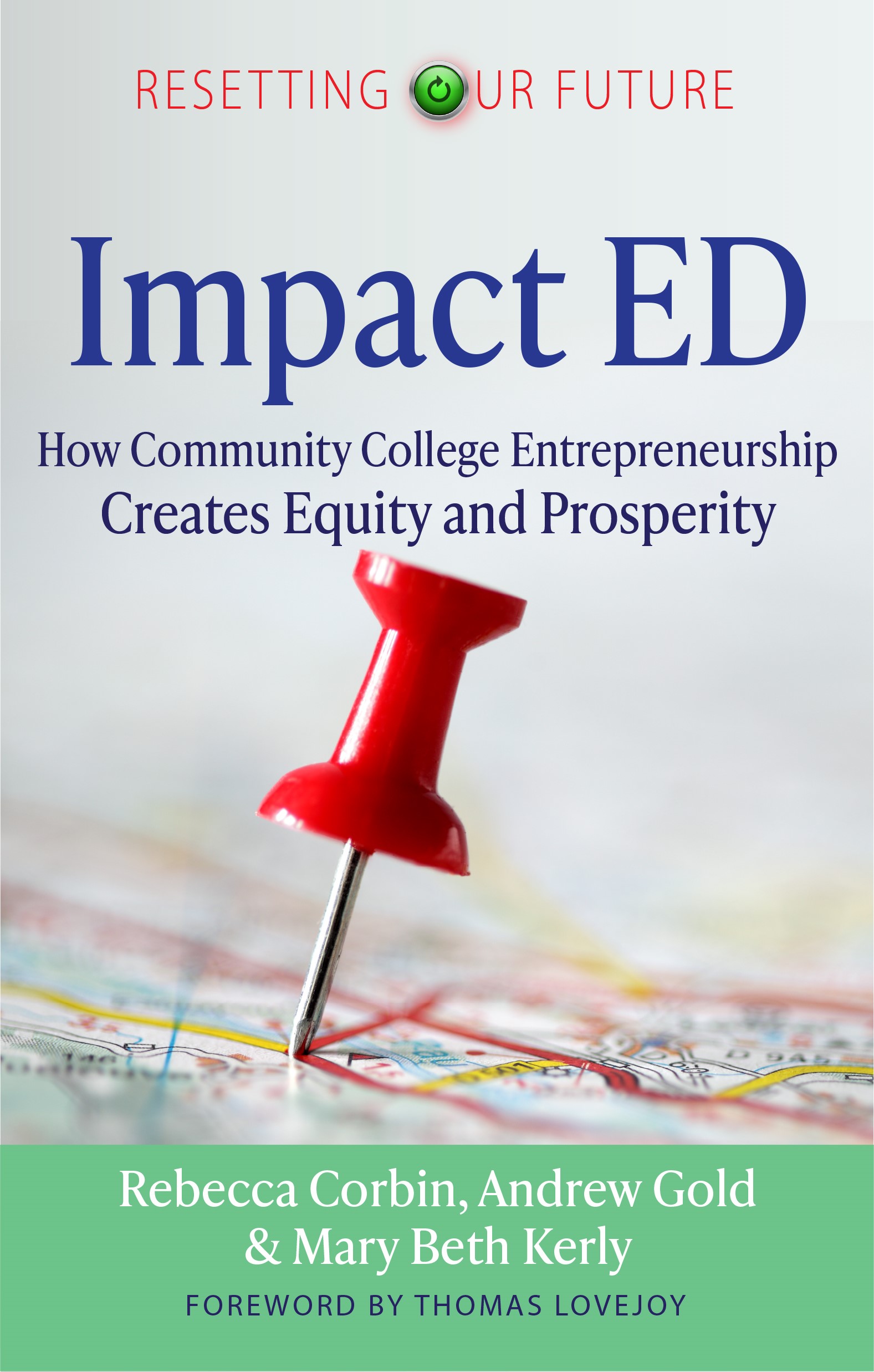 Impact ED: How Community College
Entrepreneurship Creates Equity and Prosperity
The Roadmap — Data-Driven and Shovel-Ready Projects
Offered by NACCE's Centers of Practice

This book is our roadmap for building a more inclusive and equitable economy for a future that is unknown. In each chapter we share case examples, highlight relevant data and research, and explain how a national network of centers of practices led by community college faculty and administrators are making a measurable impact on societal challenges today. 


---
The NACCE Playbook, Volume One
The NACCE Playbook digs into entrepreneurial mindset and how practicing leadership with this framework creates an agile culture, with space to innovate, co-create, fail-forward, and accelerate growth. Entrepreneurship and entrepreneurial leadership require us to lean in, anticipate and recognize trends, manage change, be resilient, take risks, reflect, and rest in the knowledge that anything is possible.
​What do you do with newly found time in the peak of the pandemic? At NACCE, we invested the time we would have spent flying around the world connecting with – and in some cases introducing ourselves to – innovative, insightful, generous people who navigate both challenges and opportunities entrepreneurially. In two volumes, we'll share stories from a diverse, dynamic network of more than 50 treasured voices, what we've learned, and how you might apply their experience to your work. We hope you'll be as inspired as we were. Each chapter, published in print and online, comes with guided worksheets exclusively available in the print edition. 


---
Community Colleges as Incubators of Innovation
This book, published by NACCE, addresses the urgent need for community colleges to prioritize entrepreneurship education, both to remain relevant in a changing economy, and to graduate students with the flexible and interdisciplinary mindsets needed for the future of society. It argues that entrepreneurial education should be offered broadly to a wide range of students and across all disciplines; defines the key constructs for achieving this objective; and describes how to create entrepreneurial learning environments.