11 Takeaways from Day 4 | NACCE 2021
Date posted
October 7, 2021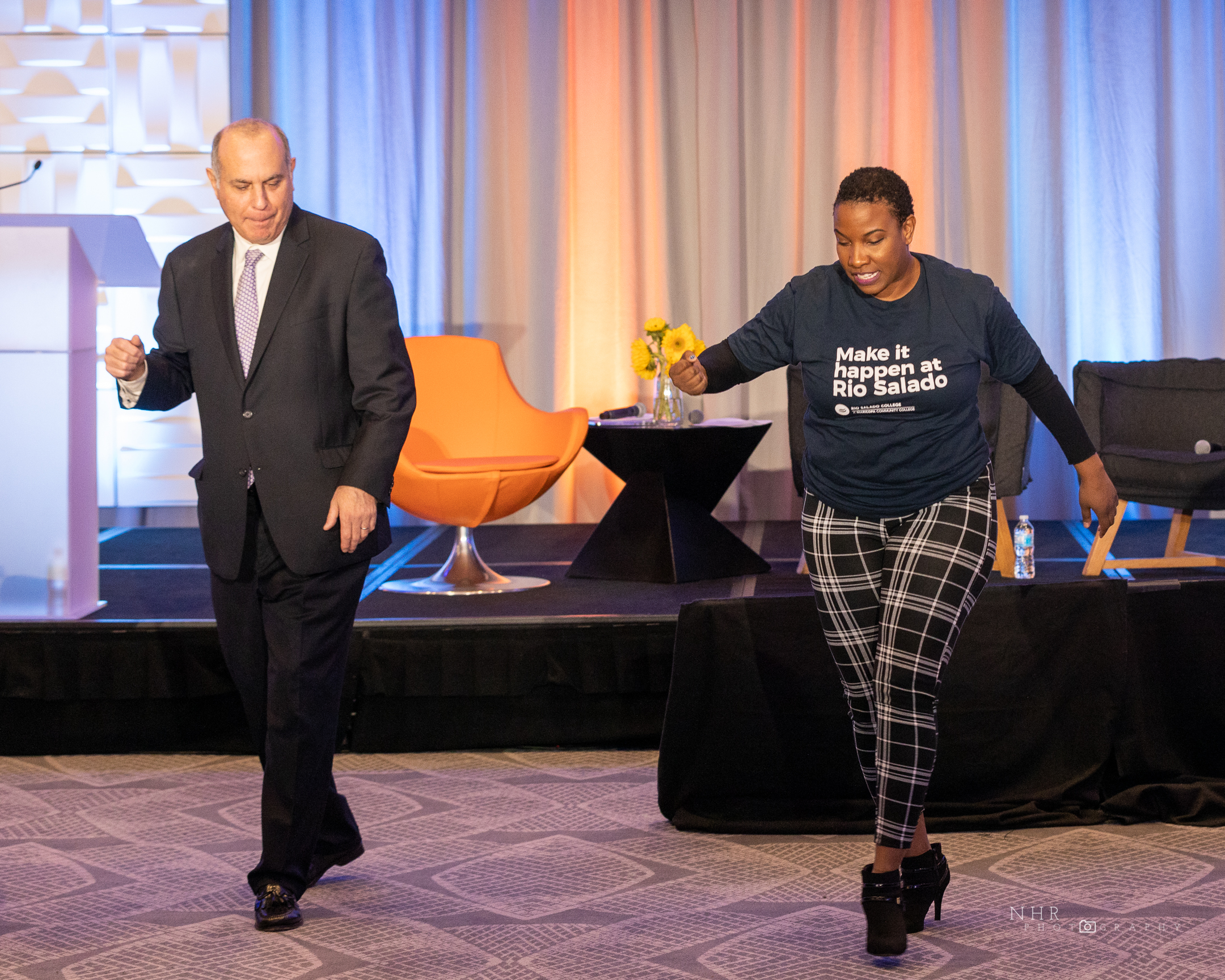 It's over already?! The fourth and final day of NACCE 2021 brought things full circle with presentations from student entrepreneurs, elected officials, philanthropists, business leaders, and, of course our awesome community college members.
Without further ado, here are my 11 takeaways from Day 4:
"You will have a lot of obstacles, but that means you're doing great."

This quote from student entrepreneur Devotera Hill, Founder of 2LeftFeet, exemplifies her positive and persistent approach to entrepreneurship and one of the reasons for her success.

Use the bird-in-hand principle

. Beth Kerly, Professor at Hillsborough Community College, reminded us to use the resources available and closest to us to achieve our goals.

"Female founders, rural founders, and minority founders."

Thom Ruhe

, President & CEO of NC IDEA Foundation, mentioned these as groups his foundation supports. I don't hear these three groups mentioned in the same breath very often, but perhaps doing so more could help heal the rural vs. urban divide the U.S. is facing now.

Intra- vs Entre- preneurship. During his Making Our Way Forward podcast interview, Charles Knippen mentioned the word "intrapreneurship" which I now understand to mean behaving like an entrepreneur within an existing organization.
Partnership, partnership, partnership

. Alejandra Castillo, Assistant Secretary of Commerce for the Economic Development Administration, says this is the secret sauce for success. Dr. John Rainone, President of Dabney S. Lancaster Community College, agreed by referencing the crazy quilt concept from Dr. Sara Sarasvathy's principles of effectuation. I estimate that the benefits of partnerships were extolled a minimum of 20 times throughout the conference!

"Tech should not be a replacement of good paying jobs, but a creator of [them]."

Alejandra Castillo mentioned this on the importance of pairing technology and workforce development, and it reasonated with me.

"5 years….is too long."

Dr. Steve Schulz, President of North Iowa Area Community College, said this about the timeline for making changes to improving diversity, equity, and inclusion on his campus. As brought up earlier in the day, 90% of White business owners that seek help receive it, while only 49% of Black owners receive assistance.

"One of the best kept secrets in the state and the world."

North Carolina Secretary of State Elaine Marshall stated this about the value of community colleges.

"The last great untapped economic force in America is hiding in plain sight,"

said Phil

i

p Gaskin, Vice President of Entrepreneurship for the Ewing Marion Kauffman Foundation. He was referencing the vast potential of historically underserved groups in the U.S.

Entrepreneurship pays.

Minnesota Senator Amy Klobuchar pointed out that for every dollar spent on entrepreneurship programs in her home state, $21 is added to their GDP!

"The last thing you need is to have to have help to get help."

Renee Johnson, Senior Advisor at Public Private Strategies, on the need for simpler processes in economic aid.
I hope you've enjoyed my daily recap blog posts from NACCE 2021! I'm looking forward to continuing to learn from and engage with our stalkholders throughout this year.