2022 Pitch for the Trades Is Just Around the Corner!
Date posted
February 10, 2022
Money, money, money, must be funny, in the rich man's world.

Money, money, money, always sunny, in the rich man's world. – Aha



All the things I could do. If I had a little money. It's a rich man's world. – ABBA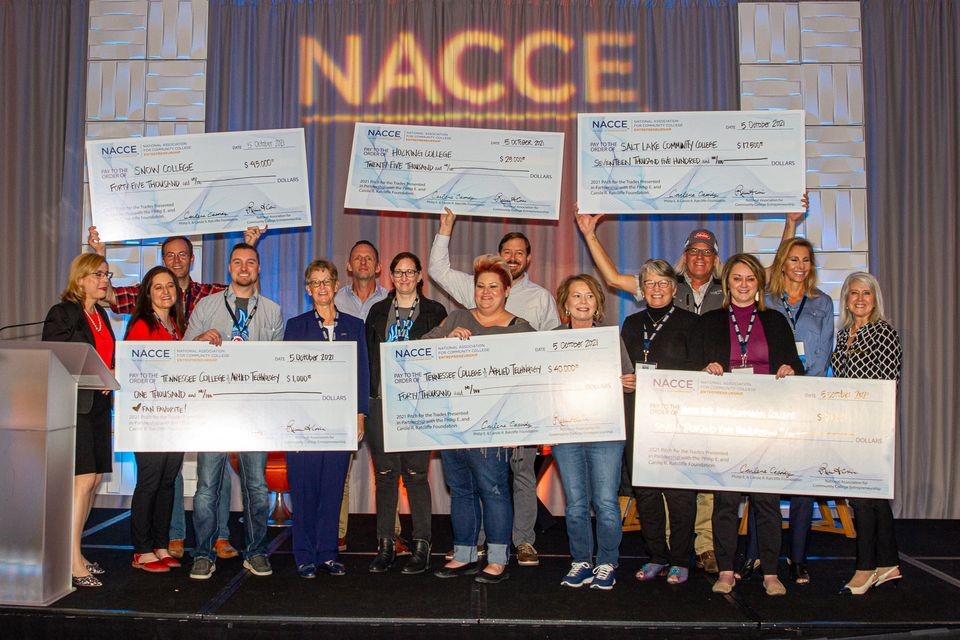 What would you do if you could win a little extra seed money to implement a new skilled trades project, or enhance one already in existence that needs a boost? Now's the time for faculty, staff, and administration to put on your thinking cap, pull your teams together and get ready to apply for the 2022 NACCE Pitch for the Trades competition. This year, NACCE and the Philip E. & Carole R. Ratcliffe Foundation Center of Entrepreneurship & Innovation are excited to announce $150,000 in prize funding available for the Pitch for the Trades competition. Colleges are eligible to win up to $50,000 in this competition!
The application is short and sweet! We want to know:
What skilled trades challenge are you hoping to solve for your students and your community? Is your solution realistic? Does it offer a unique solution?


How much money do you need to execute your project? Ask for what you truly need, not more. Make sure your application describes how the funds requested will be used, and the timeframe that you anticipate working in. Is the project sustainable?


What's the economic impact? How will it support the local economy – students touched, jobs created, employment obtained, income earned and/or businesses launched?
And finally, be sure your presentation is compelling and engaging. We need a concise view, but we'd like to see you focused on the action and impact. The formal application process opens August 1 and closes September 9, 2022, but if you can dream of a project now and answer the questions outline above, you'll be a step ahead of your competition. This is your opportunity to win a little money and to help create a buzz about the skilled trades and entrepreneurship on your campus and in your community – we hope to see your project proposals this fall!
---
Have questions or want to learn from past Pitch for the Trades winners?
Join us for NACCE's Ask US Anything, Wednesday, March 16, 3:30 PM, Eastern.
---
To be eligible, your college must be a NACCE member and at least one-person from the pitch/project team must be registered to attend NACCE 2022 in Boston, either in-person or virtually for the October 4, 2022 Pitch for the Trades finals. Applications submitted must include a 1-page detailed budget, college name and mailing address, lead contact, project title, 3-line project description, and the amount of funding needed to launch your project.