Global Entrepreneurship
Center of Practice
NACCE Headquarters (NC)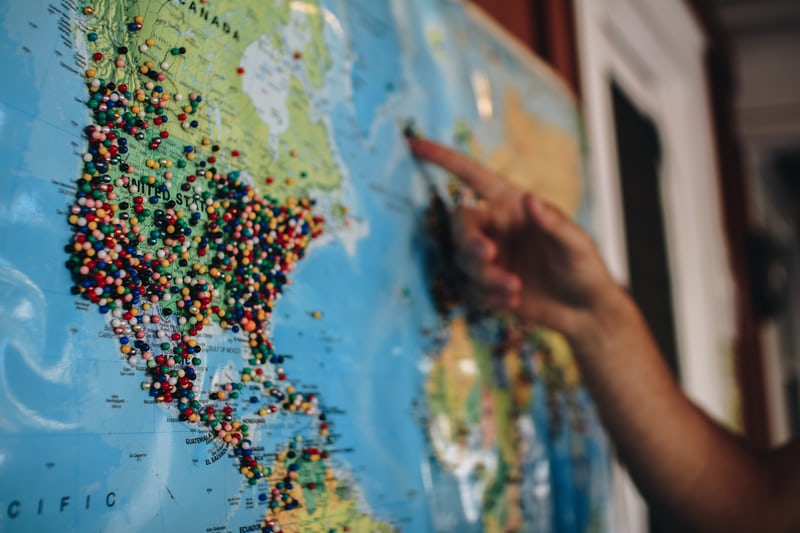 NACCE is thrilled to extend partnerships and open-source resources to college and university educators internationally through this Global Entrepreneurship Center of Practice.
Our mission is to provide leadership and sustainable, scalable resources to foster entrepreneurial thinking and action in one of the largest entrepreneurial ecosystems in North America, and this center of practice is designed to share global entrepreneurship curriculum and best practices, promoting global education, expanding entrepreneurial opportunities, and offering support to college leaders throughout the world. 
Save-the-date for Global Entrepreneurship Week 2021 - November 8-14, 2021
VIEW GUIDE FOR COMMUNITY COLLEGES
---
Recap from Global Entrepreneurship Week 2020 | November 16-22, 2020
SEE #GEW2020 HIGHLIGHTS FROM AROUND THE WORLD
---
Our Goals
Via NACCE's Global Entrepreneurship Center of Practice, we are able to offer our members unique opportunities to learn about and share back initiatives that support global collaboration and growth. This center of practice is working to: 
share research & development data with both for credit and non-credit programs, establishing a library of global entrepreneurship data in collaboration with our membership and partner organizations;


support professional development for faculty and directors teaching students and working with entrepreneurs on all aspects of global entrepreneurship;


increase student success in global entrepreneurship by sharing information and related programming with our member colleges and partners; 


highlight scholarship and grant opportunities and faculty exchange programs related to global entrepreneurship; 


engage members and partners in global entrepreneurship activities

, 

including  forums, webinars, pitch competitions, and 

Global Entrepreneurship Week

activities, stimulating their learning and cross-border collaboration. 

---
Global Entrepreneurship Center of Practice Resources
NACCE supports the United Nations Sustainable Development Goals, and is committed to working towards a better and more sustainable future for all.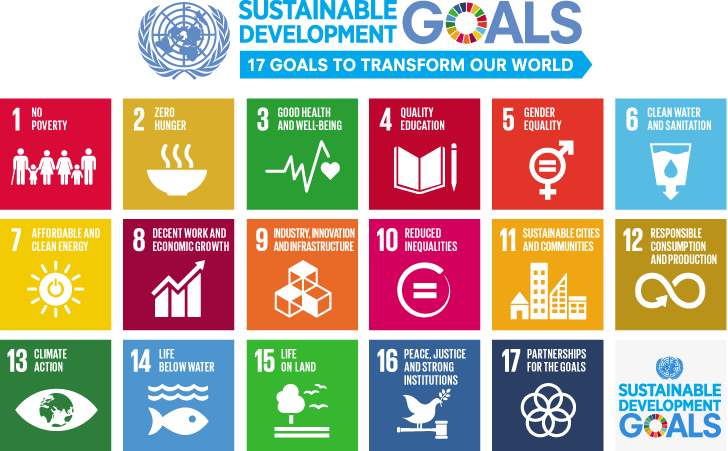 "The seventeen Sustainable Development Goals (SDGs) are our shared vision of humanity and a social contract between the world's leaders and the people," UN Secretary-General Ban Ki-moon said of the 2030 Agenda for Sustainable Development adopted unanimously by 193 Heads of State and other top leaders at a summit at UN Headquarters in New York in September.
"They are a to-do list for people and planet, and a blueprint for success," he added of the 17 goals and 169 targets to wipe out poverty, fight inequality and tackle climate change over the next 15 years.
The 2030 Agenda for Sustainable Development calls on countries to begin efforts to achieve the 17 SDGs over the next 15 years. The goals address the needs of people in both developed and developing countries, emphasizing that no one should be left behind. Broad and ambitious in scope, the Agenda addresses the three dimensions of sustainable development: social, economic and environmental, as well as important aspects related to peace, justice and effective institutions.
The mobilization of means of implementation, including financial resources, technology development and transfer and capacity-building, as well as the role of partnerships, are also acknowledged as critical.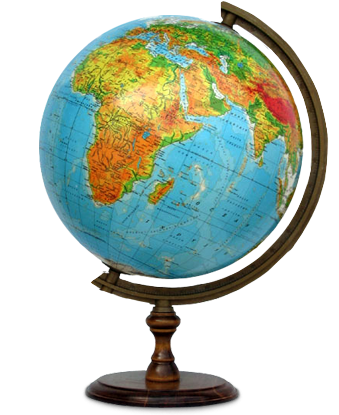 There are many different ways community colleges and universities can support their students, faculty, staff and leadership in global entrepreneurship efforts. Below are a few best practices that we've seen in our member colleges:
Offer study, virtual site visits, or travel abroad opportunities for your students.
Consider teaching abroad opportunities for your faculty and staff.
Celebrate and recognize international exchange students at your campus.
Develop a partnership with a college in a different country and offer a virtual exchange. Consider IREX's Global Solutions Sustainability Challenge or the Open World program, one of the most effective U.S. exchange programs for countries of the post-Soviet era.
Bring in guest speakers from local businesses and industry that can share how their organizations conduct business globally.
Offer credit and non-credit courses on topics related to global entrepreneurship. 
Incorporate the United Nations Sustainable Development Goals into existing coursework. 
Join NACCE during Global Entrepreneurship Week.
Responding to COVID-19 Crisis: Solutions for Business and Workers
The California International Trade Center (CITC), powered by California Community Colleges, is specifically designed to enhance the competitiveness of small and mid-size businesses through digital trade including e-commerce. This PDF highlights the work of the CITC and offers solutions that can be replicated in programs internationally. 
---
AACC's International Education Toolkit
AACC shares case studies of innovative and promising practices at colleges, including talking points about the importance of global education, and a helpful fact sheet. 
Bureau of Educational and Cultural Affairs Exchange Programs
The Bureau of Educational and Cultural Affairs' (ECA) mission is to increase mutual understanding between the people of the United States and the people of other countries by means of educational and cultural exchange that assist in the development of peaceful relations.
Fulbright U.S. Scholar Program
This program offers teaching, research or combination teaching/research awards in over 125 countries. Opportunities are available for college and university faculty and administrators as well as for other professionals.
globalEDGE by Michigan State University
Funded in part by the U.S. Department of Education's Title VI grant, this resource delivers a comprehensive research tool for academics, students and entrepreneurs. The globalEDGE Network connects you with more than 47,000 individuals and 5,000 resources, providing tools to efficiently research almost any international business question you may have. 
Global Competitiveness Report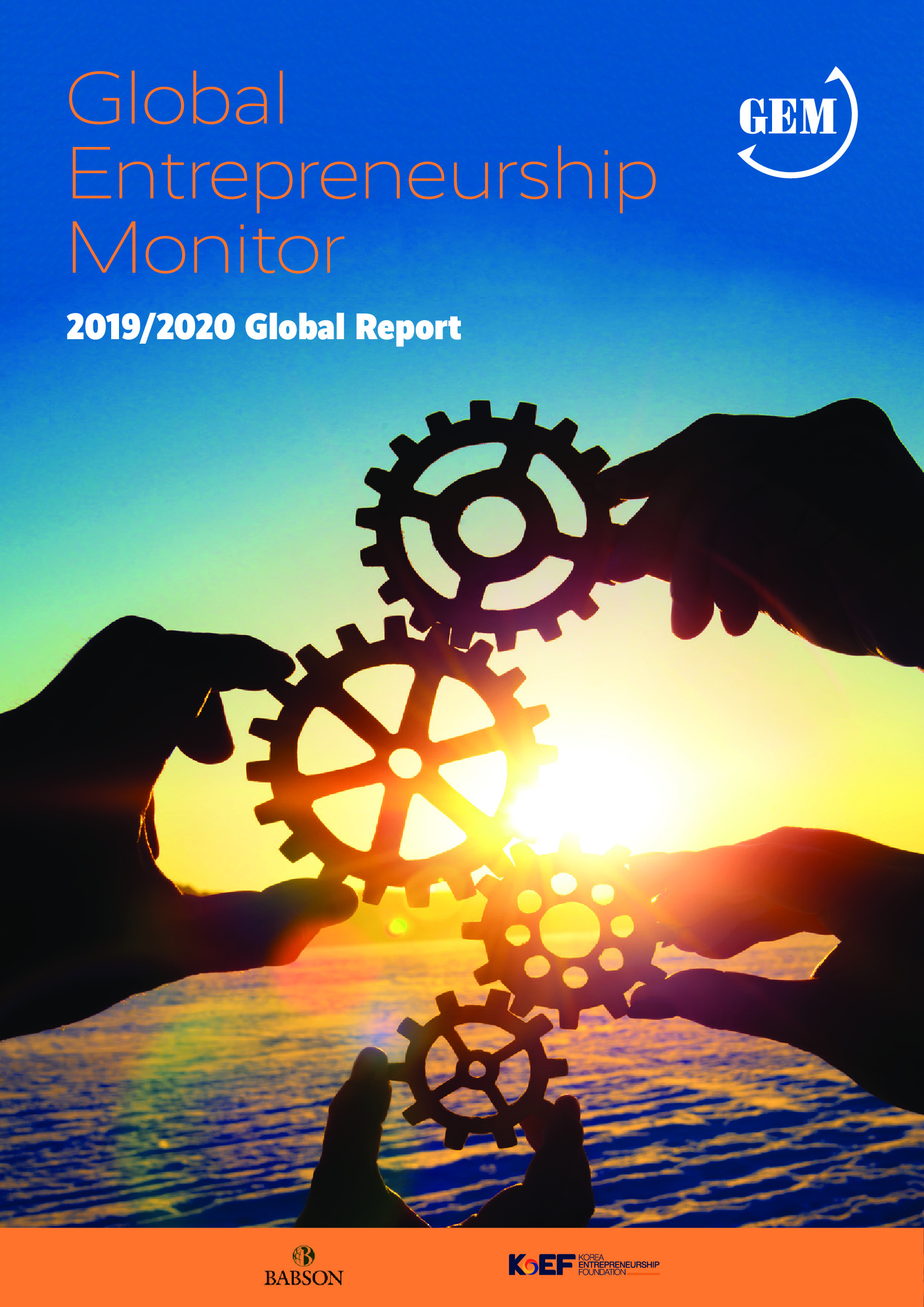 Published in 2019 by the World Economic Forum, this report "offers insight into the economic prospects of 141 economies," providing suggestions to improve the economic growth that will lead to improved living standards.
Global Consortium of Entrepreneurship Centers (CGEC)
The GCEC addresses emerging topics of importance to the nation's university-based entrepreneurship programs, sharing best practices, developing programs and initiatives for the advancement of global entrepreneurship. 
Global Entrepreneurship Index
The Global Entrepreneurship Index, provided by the Global Entrepreneurship & Development Institute, annually measures the health of entrepreneurial ecosystems in 137 countries. 
Global Entrepreneurship Monitor Report (GEM)
GEM is a consortium of teams primarily associated with top academic institutions that carries out survey-based research on entrepreneurship around the world. Check out their Women's Entrepreneurship Report. 
Indiana University Center for International Business and Research (IU CIBER)


IU CIBER helps businesses meet the challenges of today's global economy by supporting professional development programs, promoting foreign languages and strengthening student understanding of business in a global context. 
International Council for Small Businesses (ICSB)
ICSB is a nonprofit organization devoted to the interests and advancement of global small business.
NAFSA: Association of International Educators
This organization is committed to international education and exchange, working to advance policies and practices that unite global citizens with the skills they need to succeed. 
NASBITE International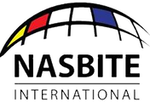 The National Association of Small Business International Trade Educators focuses on advancing global business practice, education and authority.
OECD iLibrary 
The Organization for Economic Cooperation and Development (OECD) iLibrary is the gateway to a wealth of global analysis and data. View their Quarterly International Trade Statistics, or visit the OECD Center for Entrepreneurship. Click here to watch a short video about the importance and challenges of developing youth entrepreneurship policies. 
Office of the United States Trade Representative
Click here to view current United States trade agreements.
Study Abroad Association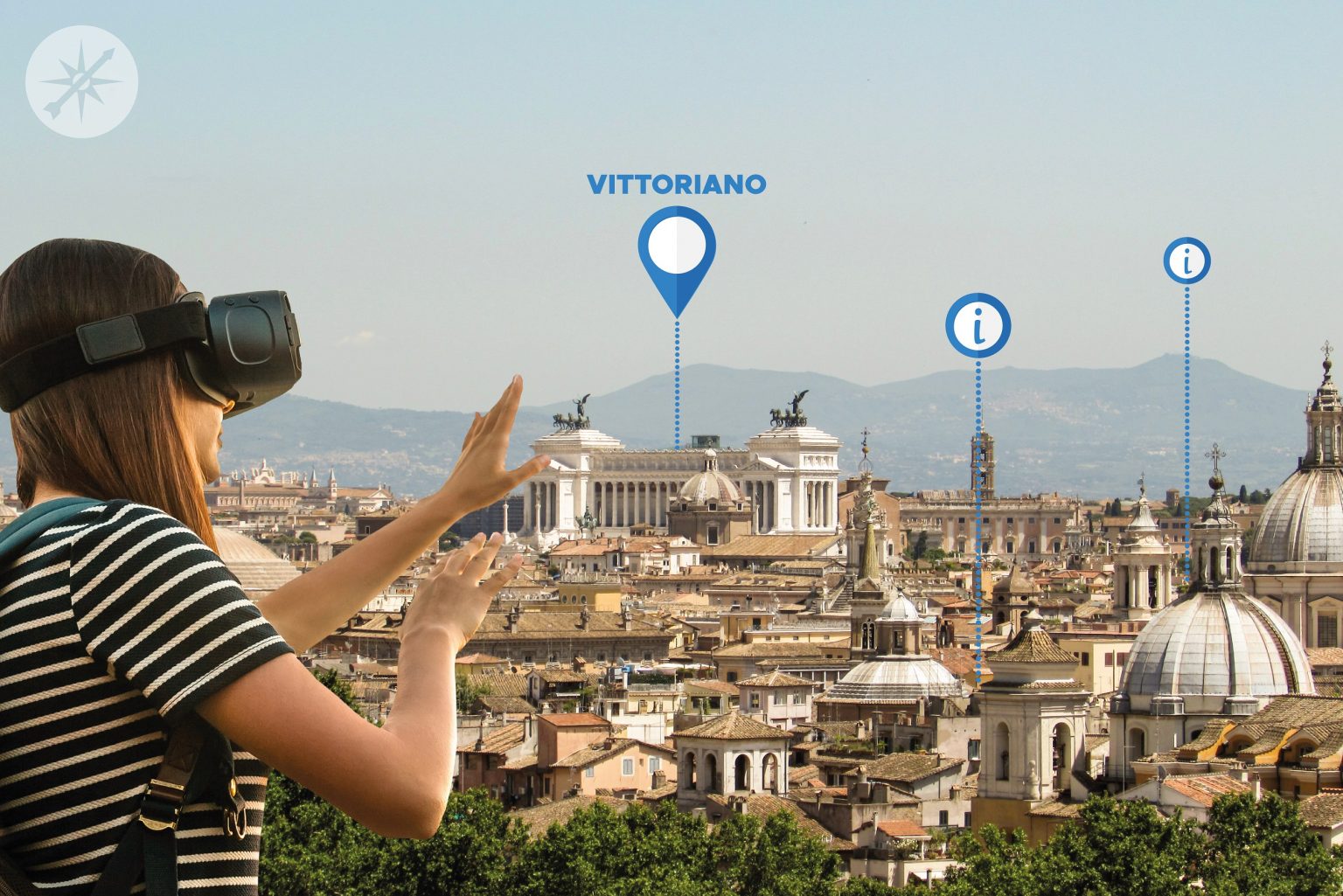 The mission of the Study Abroad Association
is to increase faculty-led study abroad and international educational experiences among students and faculty across the United States while connecting the world through meaningful, sustainable and educational travel. Explore their Virtual Study Abroad program. 
---
Global Entrepreneurship Highlights
NACCE is working to establish additional global initiatives and programs through this center of practice. We will be expanding our partnerships and relationships in the year to come, exploring global roadshows, bootcamps, and exchange and internship travel opportunities for faculty, staff and students. 
Look for more news to come about exciting new developments, but in the meantime, take a look at how our partners and members are exploring global entrepreneurship in their communities and across the globe!
---
BCCC Team Builds Bridges Internationally to Find "Global Solutions"
Students from Beaufort County Community College in NC are virtually partnering with students from Jordan in an exciting international sustainable business competition. Students are flexing their innovation muscles in an exciting international sustainable business competition. Halfway through the Global Solutions Sustainability Challenge, the team has an early concept for a product to improve indoor air quality. The team had their first virtual conference with students from the Al-Balqa' Applied University students in Jordan in February 2020 to discuss and share cultures.

Team members are sharing photos, talking with each other about each country's culture all while working towards their shared goals. Special thanks to NACCE member Cynthia King for sharing this positive story of global partnership & innovation.
---
NACCE Partners with MSU CIBER & IU CIBER
NACCE has partnered with both the Indiana University Kelley School of Business Center for International Business Education & Research (IU CIBER) and Michigan State University's CIBER programs to provide members with best practices in international education.
The International Business Center (IBC) at the Broad College of Business at Michigan State University (MSU) was designated in 1990 as a National Resource Center by the U.S. Department of Education. Broad College's globalEDGE online knowledge resource has been ranked the top site by Google search for "international business resources" for more than a decade. More than 2 million active users and 10 million total users have engaged with globalEDGE internationally. Learn more about MSU CIBER.
---
NACCE + the Manodharma Foundation

In 2019, NACCE forged a robust and multi-year relationship with the Manodharma Foundation to support presidents, trustees, staff and faculty with scholarships to travel to India. Through the Manodharma Foundation's Winterim Program, 21 NACCE members traveled to India to experience and explore entrepreneurial ventures in 2019. Learn more about the Manodharma Global Entrepreneurship Grant program, or click here to download the flyer. Read more in the Summer/Fall 2019 edition of NACCE's journal, Community College Entrepreneurship.
---
Fox Valley Technical College Welcomes Open World  Leadership Delegates
In March 2019, a group of Open World Leadership delegates from Kazakhstan visited Fox Valley Technical College to explore best practices in support of small and medium-sized business development with the college's Venture Center in a week-long immersive experience.
This is the fourth group of aspiring young entrepreneurs from abroad that FVTC has hosted in the past four years through the Venture Center, which works with FVTC's Global Education department. The business professionals from Kazakhstan explored ways to build economic development and advance commerce as a post-Soviet nation located in central Asia. Agriculture and culinary arts represented two of the business ventures shared on behalf of the delegates during their visit.
Established in 1999 by Congress, the Open World Leadership Center conducts exchanges that establish lasting professional relationships between emerging leaders around the globe and their U.S. counterparts. The program has enabled more than 27,000 current and future leaders to meaningfully engage and interact with Members of Congress and thousands of Americans over the years.
---
Global GO Bootcamp & Competition
In September 2019, NACCE partnered with Los Rios Community College District's Sacramento Regional Center for International Trade to host the inaugural Global GO Bootcamp in Sacramento, California.  NACCE engaged faculty, teachers and student teams to participate in this boot camp training and competition. Increasingly, students are looking at the global economy and seeing that their business concepts can apply to locations and consumers beyond their region or the United States. NACCE CEO Rebecca Corbin and NACCE online educator Christine Pigsley led a scholar-practitioner team of speakers and trainers for the event. 
"The traditional definition of entrepreneurship has evolved, and global pathways to entrepreneurship have expanded," said Rebecca Corbin, president and CEO of NACCE. "What makes this boot camp so unique is the attention to entrepreneurship in a diverse cultural market with specific training and coaching on global trade and foreign market identification."
All participants partook in the development of a new global product idea and pitched it to a team of entrepreneurial judges. 
---
Faculty Represent NACCE, U.S. in China
NACCE also partnered with universities in China for administrator and faculty exchange programs in 2017 and 2018. In 2018, NACCE co-hosted a Global Entrepreneurship Summit at Fox Valley Technical College with China's Zhejiang University. Several months later, two NACCE faculty members presented at the university's international conference. Click here to read the full story in the Winter/Spring 2019 edition of NACCE's journal, Community College Entrepreneurship.
Global Entrepreneurship Center of Practice