Eduardo Padrón: The Embodiment of Entrepreneurial Leadership
Date posted
September 13, 2019
As NACCE continues to stoke growing interest among community colleges about the importance of entrepreneurship to their institutions and the communities they serve, we see time and again how potent a catalyst an entrepreneurial 'can-do' mindset can be. It is the cornerstone for NACCE as a national membership organization and continues to guide its operational mode and spirit today. Over the past 17 years, NACCE has gathered best practices and models of entrepreneurial ecosystems inspired by entrepreneurship educators and thought leaders from around the country.
During this time, NACCE has been inspired and motivated by transformational leaders like Eduardo Padrón, president of Miami Dade College. In his 25 years as president and 50 years of service to the college, Padrón transformed Miami Dade from a small community school into the country's largest and most diverse public institutions of higher learning. Along they way, he also turned downtown Miami into a vibrant cultural destination. Now, as he steps down as president of Miami Dade, he is regarded one of the most respected leaders in higher education today.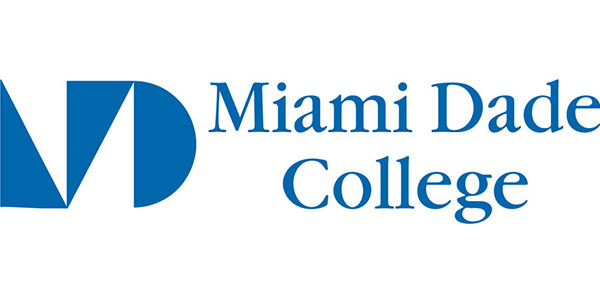 As leaders of our own entrepreneurial ecosystems, what can we learn from Padrón?
Plenty.
First, take a look at Padrón's entrepreneurial underpinnings, or in our own vernacular, "mindset."
"I am a strong believer that talent is universal. And when you open the door of opportunity wide for the talent to be harnessed, some wonderful things happen," Padrón said in a recent NBC News interview.
Padrón transformed a modest school with an enrollment of 1,428 students on a campus north of the city into an eight-campus college with an enrollment of 165,000 students and 2 million alumni. It currently enrolls more minority students than any other U.S. college, including the most Latino students.
Second, when Padrón joined Miami Dade in 1970, and became president of the Wolfson campus in 1980 and president of the entire college in 1995, he promised to advance his principal mission – making affordable higher education available to all. To achieve this goal, Padrón had to acknowledge that to meet the needs of the second century of the community college movement, he and his team needed to begin to think very differently. Community college leaders have a long history of innovation and the ability to seek opportunities and meet challenges to better serve their colleges and communities. He did this through a series of impressive initiatives within the local ecosystem. For example:
Shortly after he took over as president of Miami Dade, he started a campaign to transform the then-community college into a four-year institution, an uphill battle fought by some of the city's and state's university administrators and faculty. He prevailed and the Florida Legislature and State Board of Education approved the change in 2002.
He squarely addressed the paucity of cultural vibrancy in downtown Miami, a destination generally neglected and ignored for decades when most of Miami tourism focused on its beaches. Along with Mitchell Kaplan, owner of Books & Books, Padrón established the Miami Book Fair in 1984. It was a success from the start. It brought national attention to the college - and Miami, attracting major literary artists and thousands of visitors. Over its 35-year history, the Miami Book Fair has become one of the largest and most celebrated literary events in the country.
He also took the Miami Film Festival and turned the legendary Freedom Tower, a federal center for Cuban immigrants in 1960-62 where he and his brother Ernesto once received assistance, into a Metropolitan District Commission arts museum. This brought renewed energy and focus to the Freedom Tower and the Wolfson Archives.
The son of a mother with a third-grade education and a father who barely finished high school, Padrón was encouraged to go to college when he emigrated to the U.S. at the age of 16 from Cuba – even if it meant he couldn't eat! He applied to more than a dozen colleges and was rejected by all – except for Miami Dade Community College. He later attended Florida Atlantic University where he received his bachelor's degree, and earned a master's and doctorate in economics from the University of Florida. He taught at Miami Dade to pay back his education and never left, until recently, at the age of 75.
Entrepreneurial Legacy
Padrón leaves a legacy of unparalleled entrepreneurial daring and initiative. As a leader, innovator, ideator, and model of entrepreneurial mindset – and action – he shows us exactly what an entrepreneurial spirit can accomplish.
We can learn much from Eduardo Padrón who praises his parents for giving him a chance at a better life when sending him to Miami on a midnight flight. He had the courage to live the life the best life he could and find ways to improve the lives of others in the process.
Faculty and community leaders seeking to enhance economic vitality through entrepreneurial opportunities can replicate his success by having the convictions of their power to enact change and transform challenges into opportunities for their students and communities.